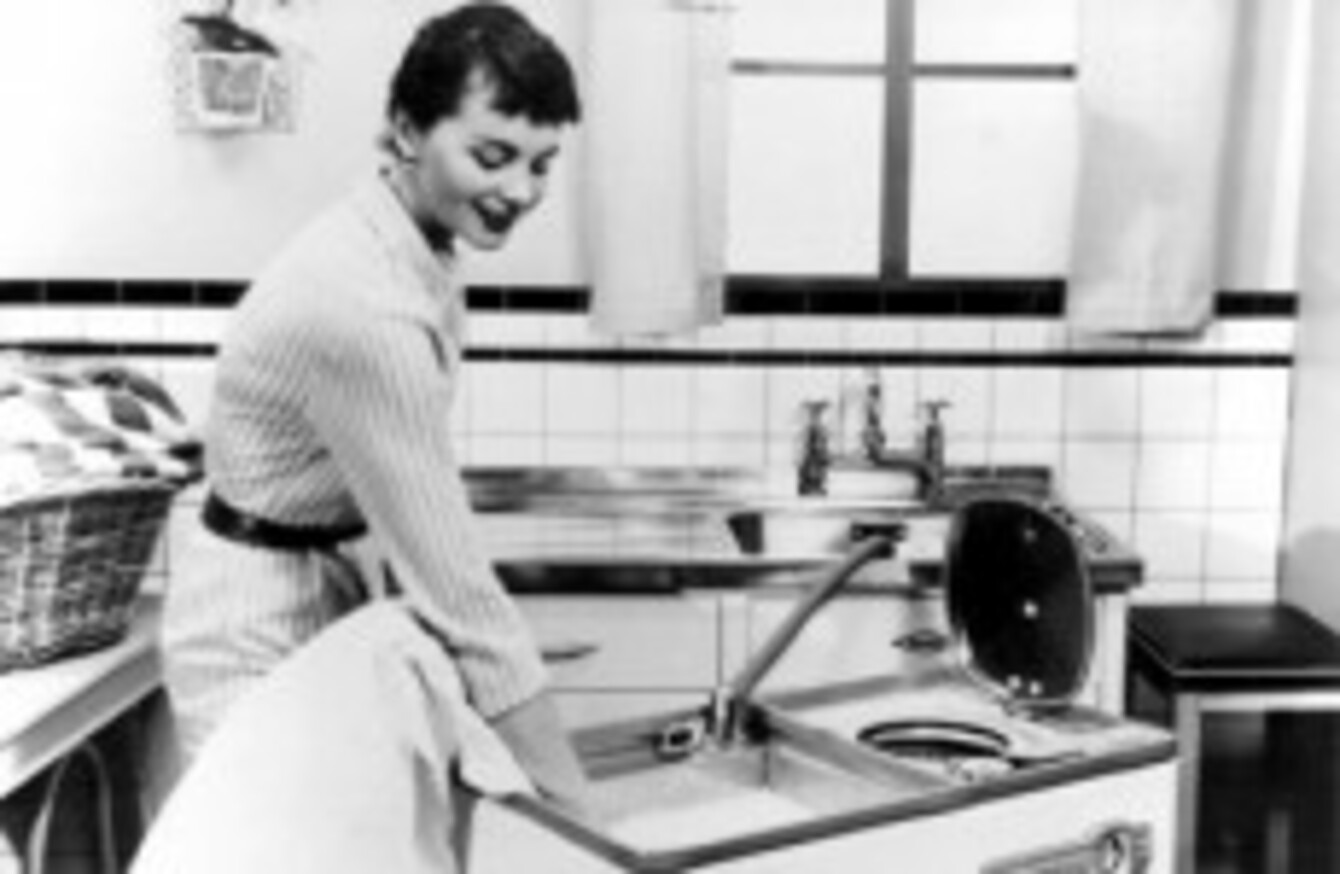 Image: Topham Picturepoint/PA Images
Image: Topham Picturepoint/PA Images
A REFERENDUM ON changing the reference in the constitution to women's 'life within the home' will not happen before "extensive consultations" take place according to Justice Minister Alan Shatter.
The Constitutional Convention earlier this year recommended that the clause shouldn't be removed but amended to make it gender neutral and to acknowledge the role played by carers in society.
Shatter told the Dáil today that the government accepts the need to amend the language but that the desire to include cares will delay any efforts to change the Constitution.
"The inclusion of a reference by the Convention to the issue of "carers" is the reason why it is not possible to offer a more specific time-frame for a referendum to take on board the overarching recommendation at this time, " he said.
The Constitutional Convention recommend that the language on any amendment should be worded "to include carers beyond the home" and that those to whom its applies "shall not be obliged by economic necessity to engage in labour.''
To decide on an appropriate choice of language for the amendment, the Justice Minister says that a task force will be set up which will report back by the end of October 2014.
At present the clause in question, article 41.2, reads:
In particular, the State recognises that by her life within the home, woman gives to the State a support without which the common good cannot be achieved.
The State shall, therefore, endeavour to ensure that mothers shall not be obliged by economic necessity to engage in labour to the neglect of their duties in the home.
(Alan Shatter outlines the government's position in Dáil Éireann today. Pic: Oireachtas/Screengrab)
Shatter said that the government is mindful that a number of alternative wordings have been proposed previously and that these will be considered as part of the process.
"It also must be a form of wording that does not have unintended consequences and does not impose financial obligations on the State which would ultimately fall on taxpayers and which we cannot afford," he said.
Participation by women in public life
The Minister for Justice said that the government accepted that the Constitutional Convention did not recommend altering the constitution to address the role of women in political and public life. He added however "that women are still significantly under-represented in political life, in senior management and corporate governance roles".
The Constitutional Convention also recommend in May that "the Constitution should be amended to include an explicit provision on gender equality". In the Minister's speech to the house today he said that "while this proposal has merit", a review by his department and the Attorney General's office will be required before any action.
This review is also scheduled to report by October 2014.