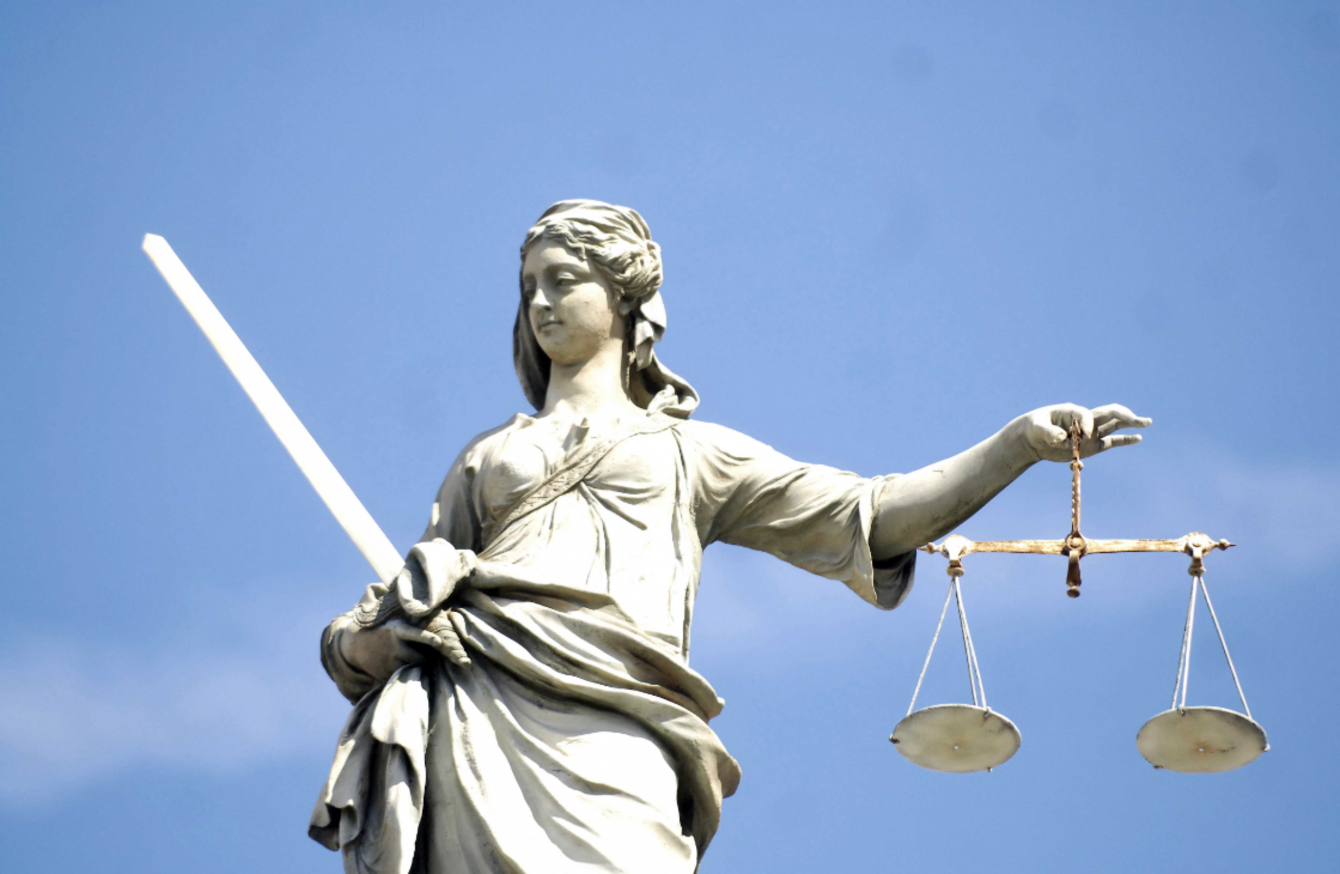 Image: RollingNews.ie
Image: RollingNews.ie
A MAN HAS been jailed for life for the murder of a young mother of one.
Adam O'Keeffe (27) of St Vincent's Hostel in Cork has been jailed for life for the murder of Amy McCarthy (22) after a jury at a Central Criminal Court sitting in Cork found him unanimously guilty of murder after two hours of deliberations.
He had admitted manslaughter but denied murder during the trial which lasted for over a week.
Amy had over 90 injuries across her body when she was found in a former office building in Cork city on 30 April 2017. She lay in a coma for several hours before dying in the building in Sheare's Street. She was manually strangled.
In an emotional victim impact statement Jessie McCarthy, sister of the deceased, said that that the thought of her sibling on the ground slowly dying without any assistance broke their hearts and that she left a massive void in their lives.
"The one thought in our minds that will remain forever is of Amy lying on the floor with no one to pick her up and get the help she needed. We have no doubt that she was pining for us that night."
She said they had to wait a week to see Amy's body and described her as a "loving person" who made an impact on her loved ones.
Jessie said that the person that misses Amy the most is her young son, Adam, who is just two years old.
"What we would do or give to see them reunited and see the joy on their faces again, but we know that is never going to happen. If only one of us could swap places with Amy it would be done in a heartbeat."
Ms McCarthy said the future holds a lot for little Adam.
"There is one thing that we would like to ask is that Amy's son would continue to be known as Adam McCarthy, not the boy whose father killed his mother."
Ms McCarthy thanked the Judge, jury, and the prosecution in the case. She also expressed her appreciation of the Garda Síochána reserving a special thanks to Detective Garda Noel Maxwell, Detective Sergeant Shane Bergin and Detective Garda Anne O'Sullivan.
Condolences
In sentencing Mr O'Keeffe to the mandatory life sentence Ms Justice Eileen Creedon said it was an extremely sad case. She offered her condolences to the McCarthy family.
During the course of the trial the jury heard that Mr O'Keeffe told gardai that he would swap places with Amy if he could and that while he knew and accepted he must have assaulted her he couldn't remember what had occurred began of a blackout. He claimed Amy was his "soulmate" but that he had been jealous because he suspected she had cheated on him while he was in prison.
A post-mortem examination revealed that Amy McCarthy, from Greenmount in Cork, died of blunt force trauma to the head, manual strangulation and acute alcohol intoxication.
In statements that Mr O'Keeffe gave to gardai following his arrest he stated that he accepted he had a temper which was aggravated by the consumption of alcohol. He said that he would die in the place of Amy if he could.
"It is the biggest regret that I have. She is the love of my life and my soulmate. If I could swap places with her I would."
Mr O'Keeffe said Amy was "a small girl" and he "should have been protecting her". He insisted Amy didn't deserve what had happened to her.
Blackout
He said when he woke up from his blackout he found Amy next to him. She was stiff. He told gardai he was "crying and begging her to wake up". He told gardai he tried to come to her assistance.
The court heard that he was diagnosed with ADHD as a youngster and had a complicated family history.
Mr O'Keeffe said he regretted the pain caused to the family of the deceased and to their son. He said Amy was "the last person he wanted to do this to."
A teenage girl, who gave evidence by video link, said she was with Amy, Adam and a few others on 29 April of last year. She said Amy was "sober and happy" that day and talked to her about her son.
She said before the couple went in to the squat to go drinking Adam wrote the following words on a gate with a red marker.
"Adam loves Amy forever and Amy loves Adam forever."
The family of Amy McCarthy became emotional as the verdict was delivered.