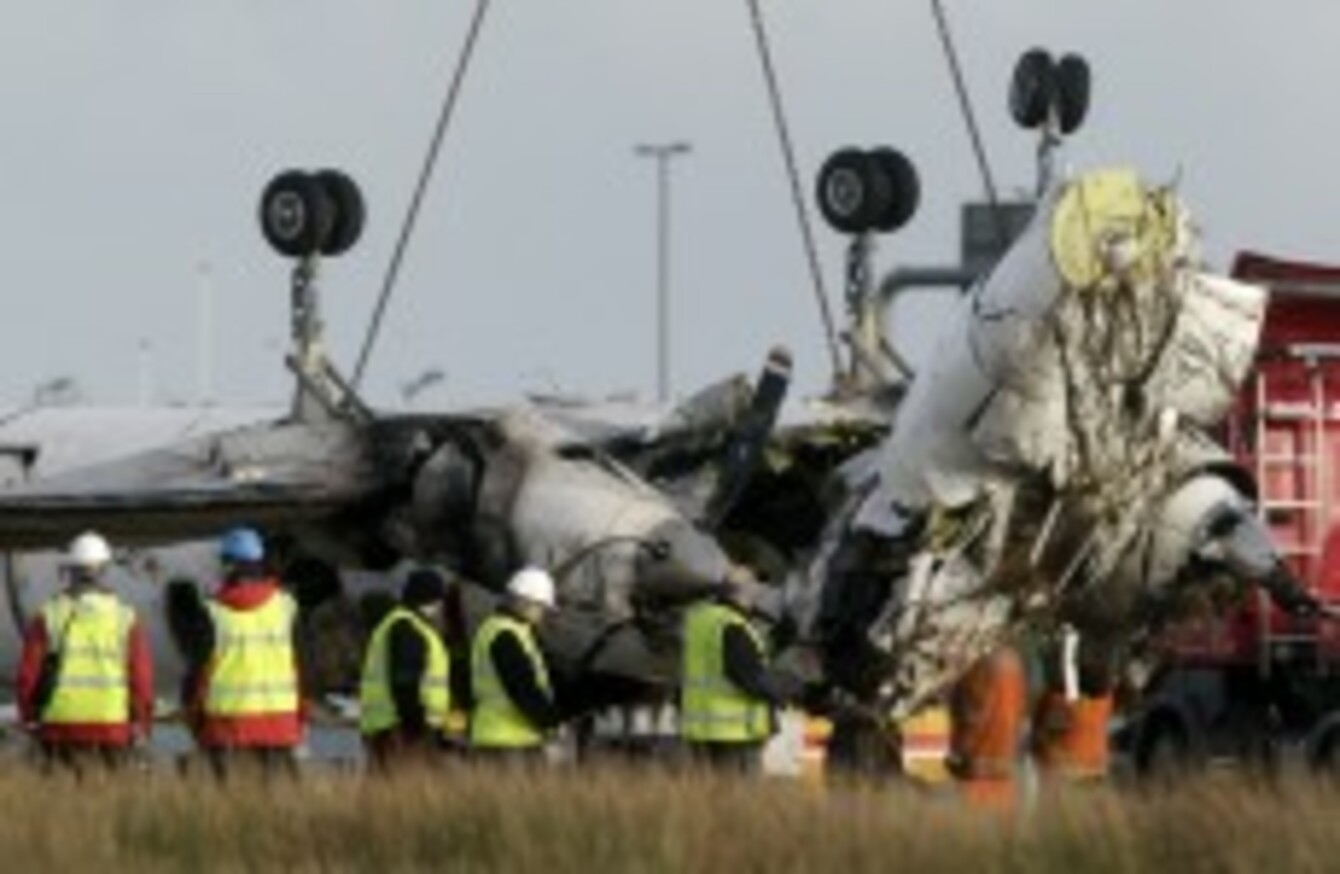 Image: Laura Hutton/Photocall Ireland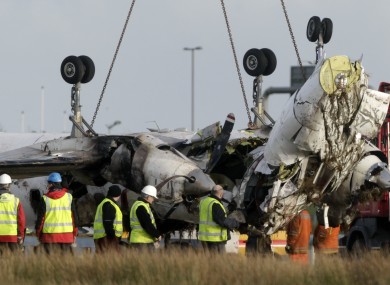 Image: Laura Hutton/Photocall Ireland
THE INQUESTS INTO the deaths of six people at Cork Airport will begin today.
The Cork Airport disaster saw a Manx2 Fairchild SA227-BC Metro III hit the runway and land upside down on 11 February, 2011.
Survivors of the 2011 crash are expected to attend the hearings into the deaths of Spanish captain Jordi Sola Lopez, 31, his English co-pilot Andrew John Cantle, 27 and four Northern Irish passengers – 45-year-old Patrick Cullinan, 48-year-old Kenneth Noble, 51-year-old Joseph Evans, all from Belfast and 39-year-old Brendan McAleese from Antrim.
Cork Coroner Frank O'Connell will formally open the inquests and a jury will be sworn in before statements are read.
The inquest will hear from the six survivors, air traffic control staff, emergency services and members of the Air Accident Investigation Unit (AAIU) over the next two days.
The AAIU has already found that poor regulatory oversight by Spanish authorities, who oversaw the operators and suppliers of the plane, led to tired pilots attempting a dangerous landing in bad weather.
The AAIU report also found systemic flaws in the operation of the flight, including maintenance and training.