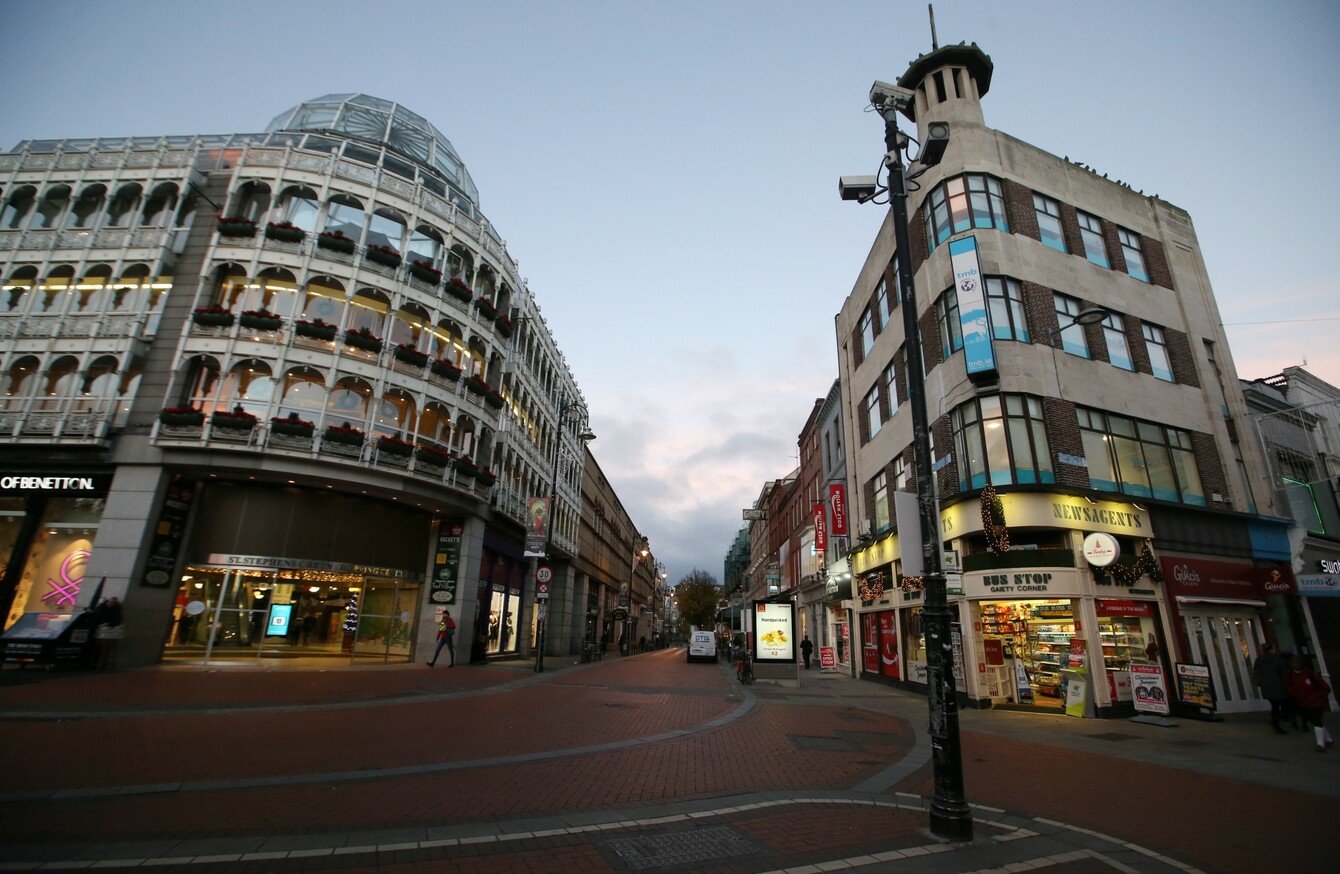 Image: Sam Boal/RollingNews.ie
Image: Sam Boal/RollingNews.ie
DUBLIN CITY COUNCIL (DCC) is to increase rates for businesses as they try and deal with a €15 million budget deficit.
It had originally been feared that a number of services would be cut by the the parties which control the council: Sinn Féin, Labour and Independents.
Public services such as bin collection, street sweeping and grass cutting services were earmarked for cuts earlier this week.
However, the draft budget for the next 12 months, which has been seen by TheJournal.ie this afternoon, includes measures which will see the cost of doing business in the capital increasing.
In general, you must pay a commercial rates charge if you occupy a non-domestic property on the date that rates become payable.
The types of property upon which rates are charged includes shops, factories and offices.
While it has yet to be confirmed, business owners can expect to pay 1% more.
Other measures include raising the cost of boiler servicing for those in social housing.
It is expected that those living in social housing will pay over €100 on top of what they were already paying for boiler servicing.
Shortfall
It now appears that DCC will make up the €15 million by increasing rates rather than cutting basic services.
There are likely to be other measures announced in the next week.
However, council sources are frustrated that money which was supposed to go to DCC from the property tax are being funneled elsewhere.
Despite government claims that the local property tax would mean an extra income stream for local authorities, the leaked budget reveals how the cash is being directed outside the constituency for which it is intended.
The report reads: "Local Property Tax (LPT) income has, in the main, substituted funding that was previously allocated by Government with funding paid by householders through the LPT."
In addition, €48m of LPT paid by households in Dublin city over the period 2015 to 2017 was used to fund local services outside Dublin city in other local authority areas.