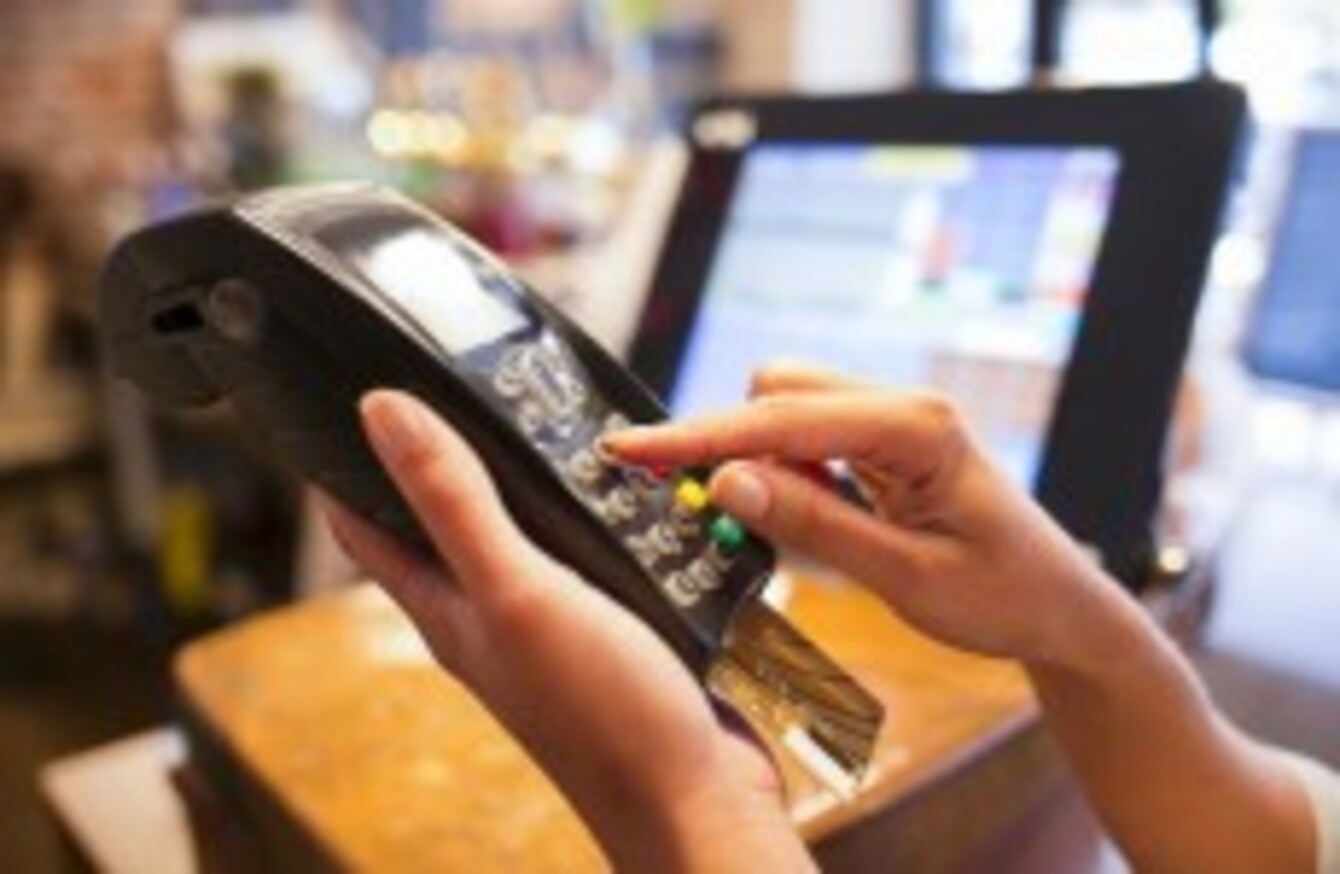 Image: Shutterstock/LDprod
Image: Shutterstock/LDprod
LOWER FEES FOR retailers when processing credit and debit cards could kick in soon.
The EU Parliament, Council and Commission have all been in talks on the matter.
The fees that banks charge retailers to process shoppers' payments could soon be capped across the EU following the trialogue pre-Christmas negotiations between the EU Parliament's Economic and Monetary Affairs Committee with the European Council and Commission.
The trialogue agreed that the cap would apply to both cross-border and domestic card-based payments – and should result in lower costs for consumers, according to Sinn Féin MEP for the Midlands North West, Matt Carthy.
Carthy said he is working on the deal on behalf of the GUE/NGL group within Parliament and that, if agreed by the full Parliament and EU member states, lower charges will be introduced very quickly.
Carthy explained:
Interchange fees for card-based payments, paid by the merchant's bank to the bank that issued the card, are not transparent and they differ between EU countries, where they are subject in some cases to legislation and in others to decisions by national competition authorities.
As a member of the Economic & Monetary Affairs Committee he was appointed to shadow this legislation.
He said that during discussions at ECON preparatory meetings he urged that the issue of cross-border transactions be included in any caps, as he felt it was particularly important in an Irish context.
Once this agreement has been finalised, cross-border debit card transaction fees will be capped at 0.2% of the transaction value, said Carthy. He added:
"With domestic transactions, member states can apply the cap of 0.2% to the annual weighted average transaction value of all domestic transactions within the card scheme for just five years and thereafter the cap per transaction will universally apply."
"For credit card transactions, a fee cap of 0.3% of the transaction value will apply. Member states, including Ireland, can decide to impose a lower cap if they so wish."
The EU Parliament will discuss the legislation again this week.