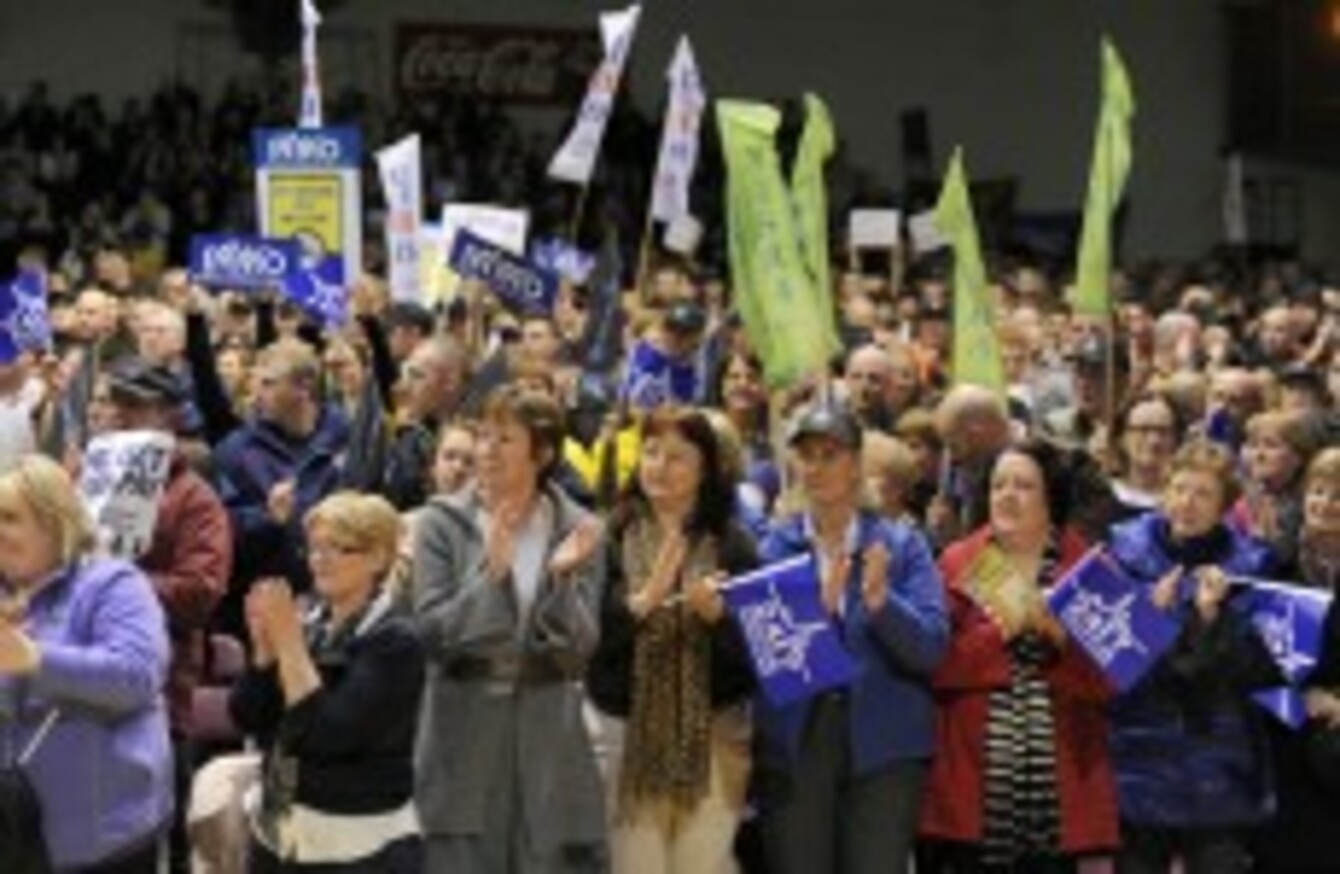 Frontline services rally earlier this week.
Image: Laura Hutton/Photocall Ireland
Frontline services rally earlier this week.
Image: Laura Hutton/Photocall Ireland
Updated: 10:58
THE GOVERNMENT IS looking to strike a deal with unions that would see all public servants earning over €60,000 face pay cuts.
This morning, the Irish Independent reported that sources at the negotiations said they came to a standstill as unions and government officials could not agree a figure.
Liam Doran, General Secretary of the Irish Nurses and Midwives Organisation (INMO) confirmed this morning that the pay cut was one of the issues on the table.
However he said it was just one of a number of proposals coming to the table and that the organisation would reserve comment until representatives sit down and see the full package.
Bernard Harbor, Head of Communications at IMPACT said that there will be a substantial contribution to savings sought from people on higher pay. "Our own view is that it will be the single biggest element on any single package, if we manage to agree a package," he told TheJournal.ie.
"The threshold and mechanisms have not been finalised yet and neither has a figure but we're heading into the endgame of the negotiations this week so these crunch issues will be sorted out in depth."
Harbor said the vast majority of public sector workers earn below €70,000 but that the union would hope to push the threshold up as high as it can to exclude as many people as possible.
"The figure of €60,000 would be lower than we would have envisaged but that's still to play for," he said.
Yesterday, Junior Finance Minister Brian Hayes said that legislation with regards to public sector savings is "inevitable if there is no agreement".
Despite calls for them to return to talks, the two bodies representing gardaí have said they will not negotiate any deal that involves cuts to their members' pay.