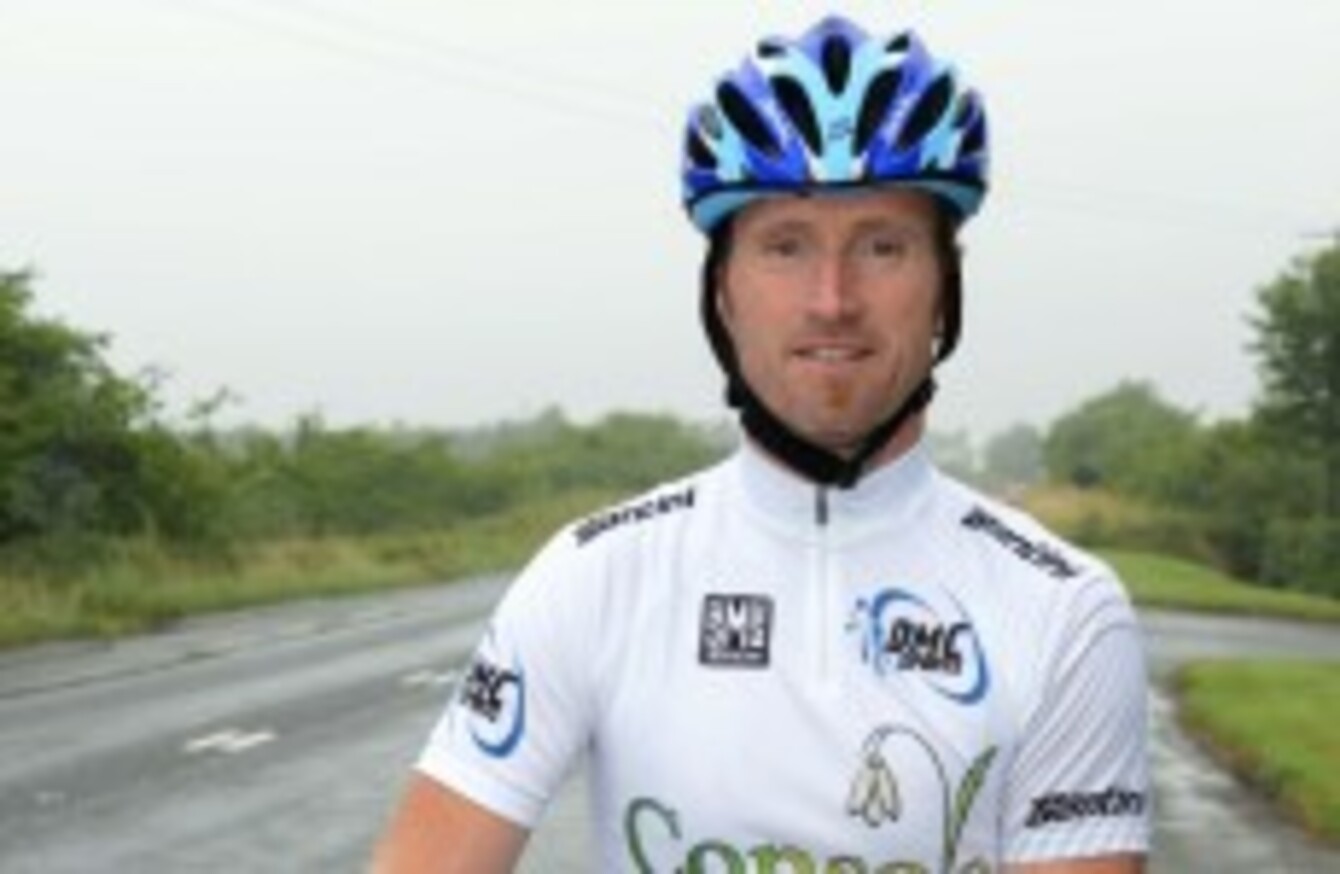 AN IRISH CYCLIST who has trained himself to go without sleep for days while on the road plans to set a new record this weekend to help raise awareness and funds for suicide prevention and bereavement charity Console.
Ricky Geoghegan will attempt to cycle East-West across Ireland and back, non-stop, over 800 kilometres from Wicklow Head to Dingle Peninsula and back in just 30 hours.
Last year, Geoghegan broke the record for cycling from Malin Head to Mizen head and back in 55 hours without stopping. In the two days and seven hours it took to cycle Ireland top to bottom, the 44-year-old never slept and continued cycling despite sustaining a broken hand in a fall 400kms from the finish line.
Speaking to TheJournal.ie, Geoghegan said that he trained himself to go for days without sleep over the course of about two and a half years.
"I just started staying awake for days at a time. It's all about working through mental barriers, when I first started I couldn't go past 24 hours but now I know I can go for 40 hours no problem. You do go through different emotions, feeling sickness at about 18 to 22 hours but you keep yourself occupied and get on with it.
The cyclist said he chose Console because he was "frustrated at how useless" he felt at the proliferation of suicide and the lack of awareness around it.
"I had a close friend of mine commit suicide and I remember three months beforehand he had an emotional anxiety attack and spoke to me about suicide and how lucky he was that his doctor had noticed the signs," Geoghegan said. "When we spoke about how common it is now, with the economy and everything else, he said he felt as useless as I did in the face of it. Three months later he was dead."
Geoghegan said that he is worried that suicide is still a "taboo" subject that people are embarrassed to talk about and families are ashamed of.
"There are beautiful people of Ireland and we need to talk about it so we can do something about it," he added.
Geoghegan's 30 hour cycle starts at 5am on Saturday morning from Wicklow Head. Information about sponsoring his attempt to break the record can be found on his My Charity website.
Console can be reached at any time on freephone 1800 201 890 and other resources and informtion can be found at www.console.ie.