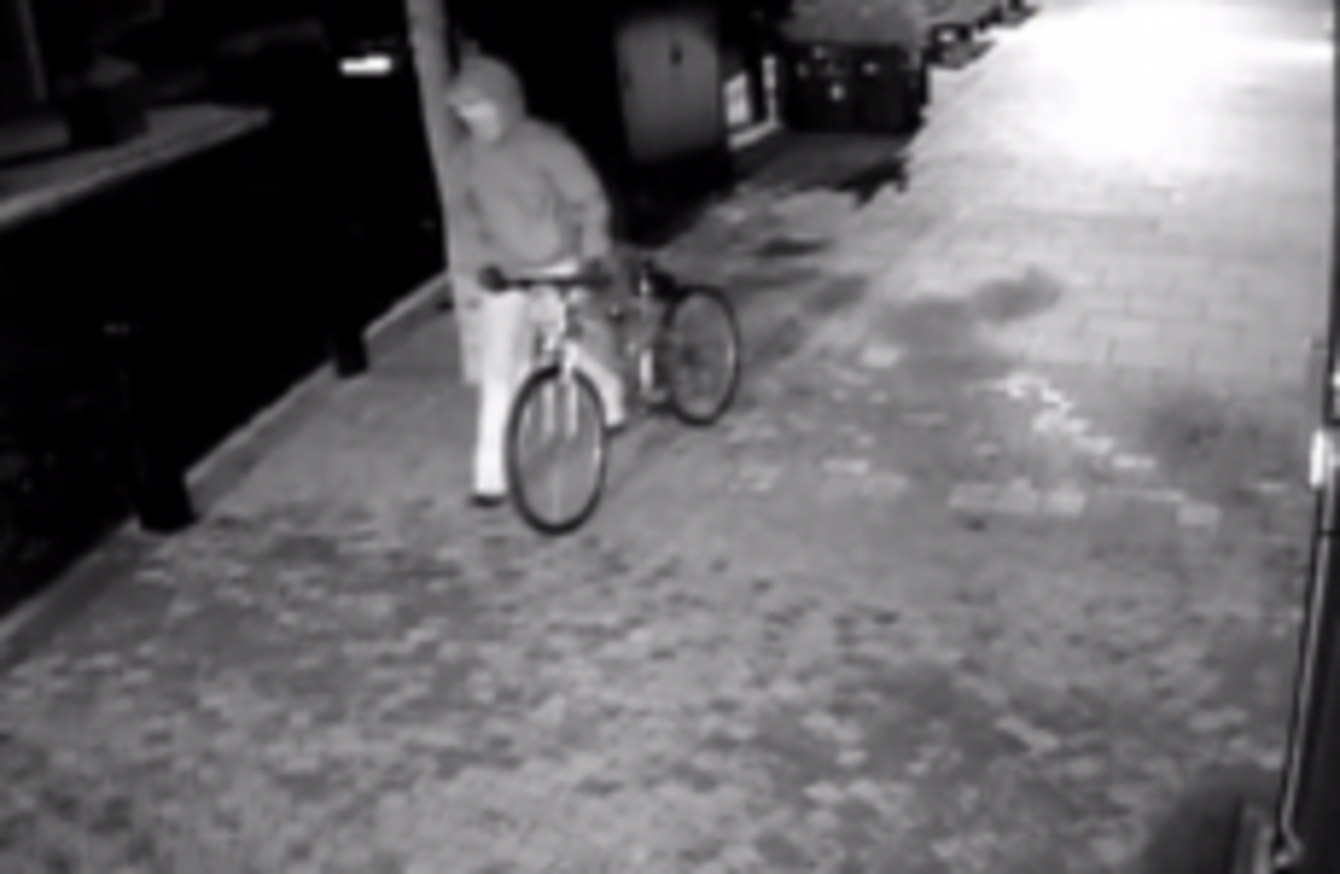 Image: PSNI
Image: PSNI
A MAN'S BEEN arrested for questioning in connection with the planting of bombs at the Derry City Council offices in September of last year.
The development comes less than 24 hours after the PSNI released CCTV footage of a man suspected to have left two explosive devices outside the building.
A pipe-bomb and a booby-trap bomb were made safe by army bomb disposal experts  on 20 September last.
At the time, PSNI Area Commender Jon Burrows said he had "no doubt" that the second device, which had a timer, was intended to kill or seriously injure police or the army bomb disposal officers responding to the alert.
The footage released yesterday shows a male with a backpack wheeling a bicycle along the Foyle river walkway and then a short time later walking back in the same direction without either.
A 40 year old man was arrested in Antrim this morning has been taken to the Antrim Serious Crime Suite for questioning.