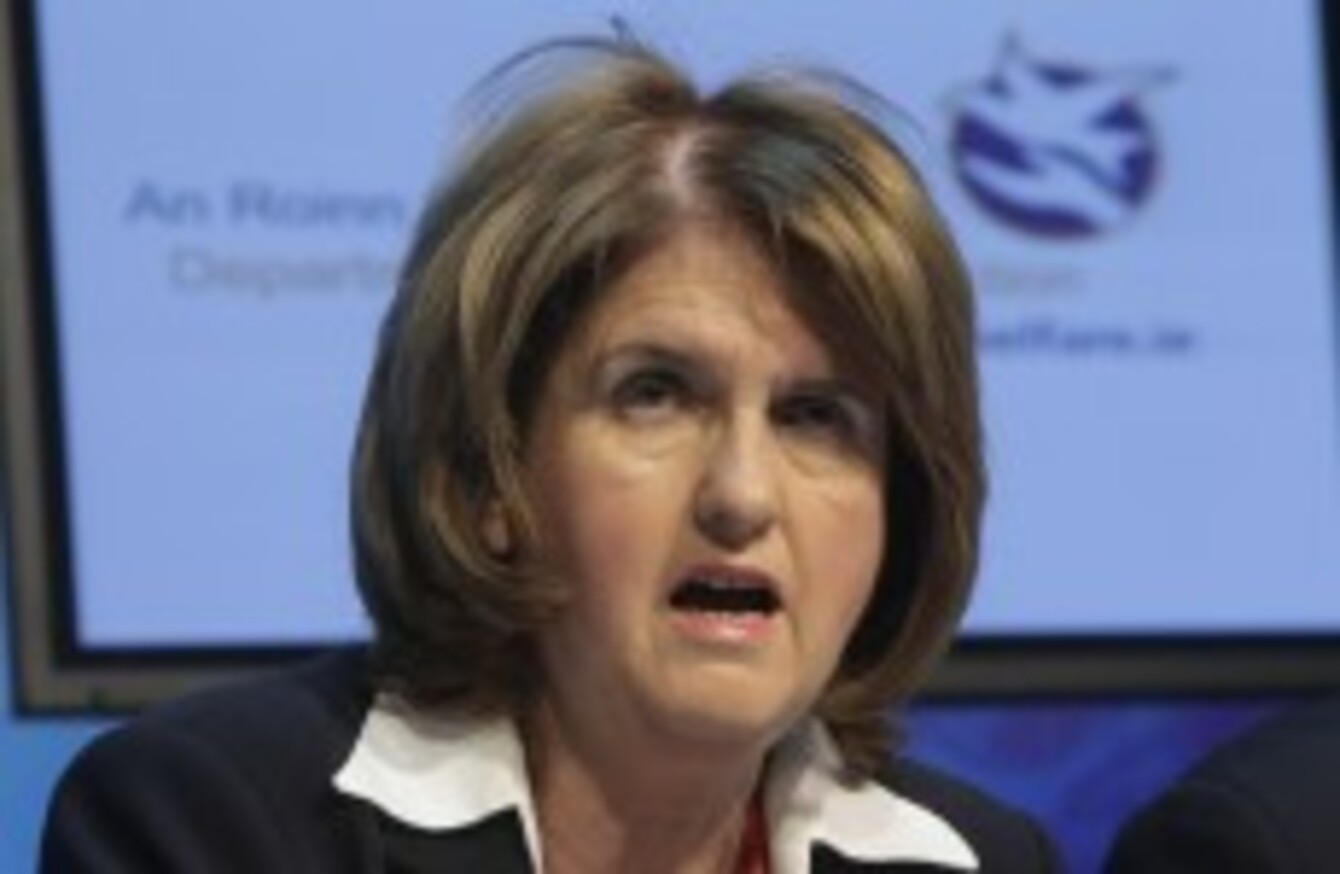 Image: PA
Image: PA
THE MINISTER FOR Social Protection has confirmed that 1,700 applications for the domiciliary care allowance (DCA)  have been scheduled for a medical review this year.
The DCA scheme was administered by the Health Service Executive (HSE) before being transferred to the Department of Social Protection. The monthly payment is intended for the carer of a child with severe disabilities and who requires extremely close supervision or attention for at least 12 months.
It was proposed in Budget 2012 that the age of eligibility for the scheme would be extended from 16 to 18 years of age, in order to compensate for the raising of the age of the Disability Allowance to 18. These measures are currently under review and may not be implemented.
A number of people have initiated legal proceedings against the Department over its decision to cease DCA payments.
Joan Burton said there are 1,700 DCA cases scheduled for a medical review for 2012: of these, 489 review forms have issued to recipients with 323 already returned to the Department.
"Twenty one cases have been examined by one of the Department's medical assessors, with 15 found to have a continuing medically eligibility for the allowance and six found to be no longer eligible," Burton said.
She said that if a DCA payment was stopped on medical grounds, the applicant is able to submit additional information in support of their case. This information is then scheduled to be reviewed, or the applicant may appeal the decision to the Social Welfare Appeals Office.
Responding to a question from Deputy Pat Deering, Burton said that information on cases is not collated on a county or regional basis.