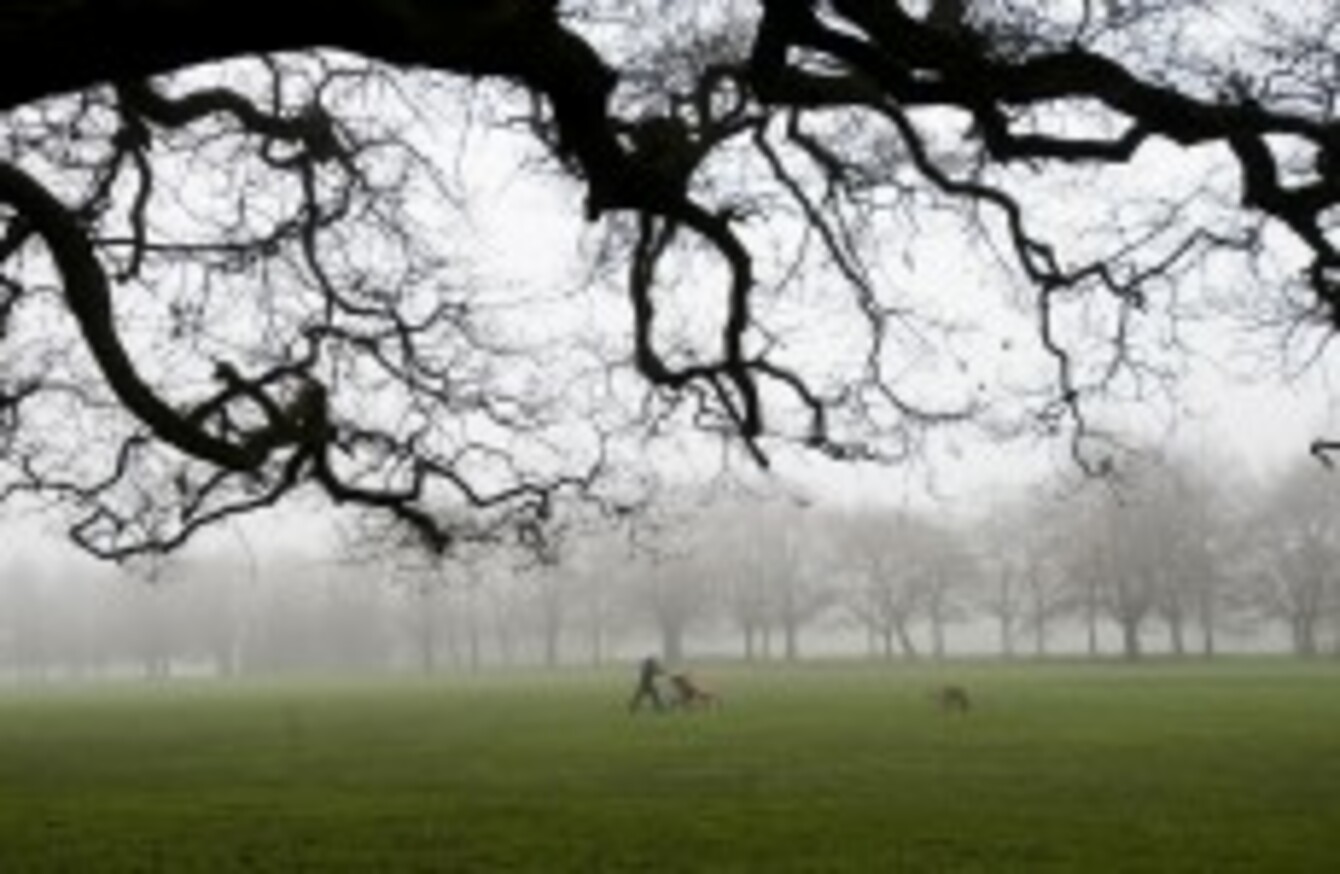 A woman takes a child and a dog for a walk through Bushy Park on a misty morning in Dublin
Image: Laura Hutton/Photocall Ireland
A woman takes a child and a dog for a walk through Bushy Park on a misty morning in Dublin
Image: Laura Hutton/Photocall Ireland
GROUPS OF PEOPLE hoping to use Dublin city parks for sports training have been warned that they might need a permit to do so.
Dublin City Council said today that a meeting had been held between the Irish Tag Rugby and the City Parks Service in order to discuss issues arising from the use of Herbert Park, Ballsbridge, and Bushy Park, Terenure, for training.
In a statement, a spokesperson for the Parks Service said:
Recently, on a number of occasions large numbers tag rugby participants have arrived at either Herbert or Bushy parks almost simultaneously and in an apparent coordinated manner. Such occurrences are considered to be 'organised' and if so would require a formal allocation or permit.
The spokesperson said there were a "wide range of sporting interests" which use the city parks for organised activity and that, due to the number of requests, the use of active recreation areas is controlled in two ways: formal allocation (for local sports clubs) or permits (for commercial activities such as fitness groups, boot camps, and so on).
The Parks Service said it did not generally permit formal sports training in the city parks unless an all-weather surface is available, and said that excessive use of greenspace – particularly when ground conditions are not suitable – will damage grass, which "subsequently impacts on the availability of pitches for local clubs who have a licenced allocation for leagues".
The Council said that the requirement for allocations or permits enables it to ensure that proper insurance cover is in place and allows it to manage the park's active recreation areas, particularly playing fields, to ensure that a good grass surface is maintained in the interest of all sports.
The City Council said it was also mindful of ensuring that sports activities did not impact on the rest, relaxation or recreation of other park users.
Those hoping to engage in organised, commercial group fitness activities in Dublin City Council Parks have been advised to contact parks@dublincity.ie regarding a permit.