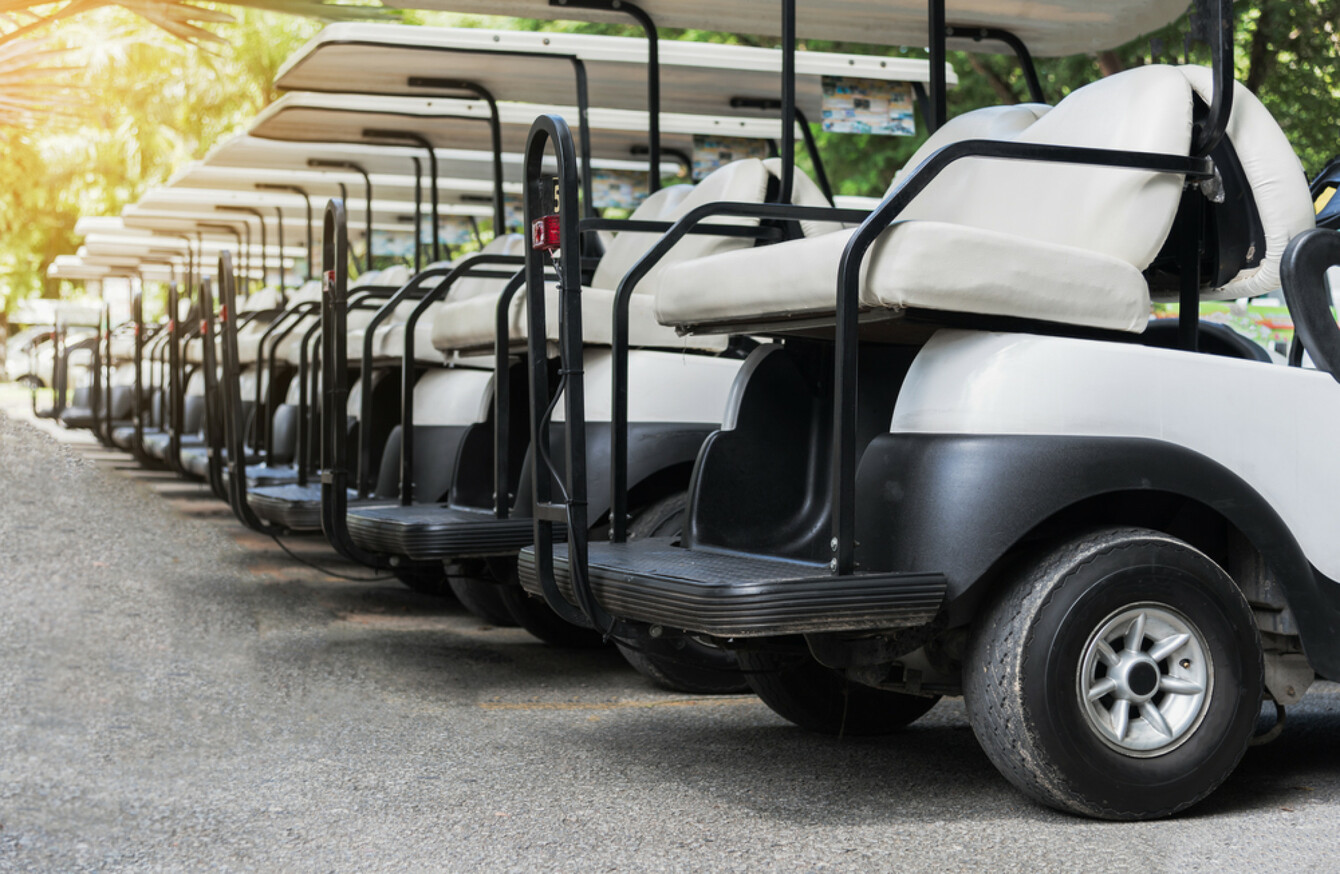 Image: Shutterstock/Natnan Srisuwan
Image: Shutterstock/Natnan Srisuwan
A DUBLIN CITY councillor wants to explore the possibility of bringing in a transport scheme for the elderly or mobility impaired, based on the same concept as the successful Dublinbikes project.
Dermot Lacey, a Labour councillor, plans to bring the idea to the council's transport committee this week.
His research is still in its early stages, he said – but we wants the Council to look at introducing a fleet of either modified wheelchairs or golf buggy-type vehicles, which would be stationed at various points around the city centre.
If the trend of bus routes being diverted away from main junctions like College Green continues, there will be a greater need to increase options for those who find it difficult to get around, Lacey said.
Increasing pedestrianisation in the city means older people will also have a longer distance to walk to shops, cafes and restaurants from public transport stops.
Lacey said he arrived at the idea after a conversation with a man who ran a shop in Temple Bar.
"His mother doesn't come into town any more because she can't get around – so that's the type of person we need to be thinking of."
Changes to traffic systems mean that some older people are also reluctant to come into the city, as they're no longer sure how to make their way around, Lacey said.
One idea would be have a map embossed on each short-term hire vehicle in order to help the user navigate the city.
Lacey said a sort of modified golf buggy-type vehicle would be best suited for the scheme – as the user may need seating space for a partner or carer.
He suggested a fleet of around 50 of the vehicles, with "around five or six" at each station.
Membership may be allocated by Irish Wheelchair Association, he said.
Lacey stressed that there would be a lot of research needed, and that he expected it could be some time before we saw a scheme like this come to fruition.
"A report will need to be done after I bring it to the committee.
It's the sort of idea we need to discuss. It may turn out, in the course of those discussions that another, perhaps a better, idea arises – but these are the sort of conversations we need to be having.
It was announced last month that fifteen new stations are to be added to the Dublinbikes network. Most of the new stations are located in Dublin's north inner city – with three being installed in Grangegorman, beside Dublin Institute of Technology's new campus.