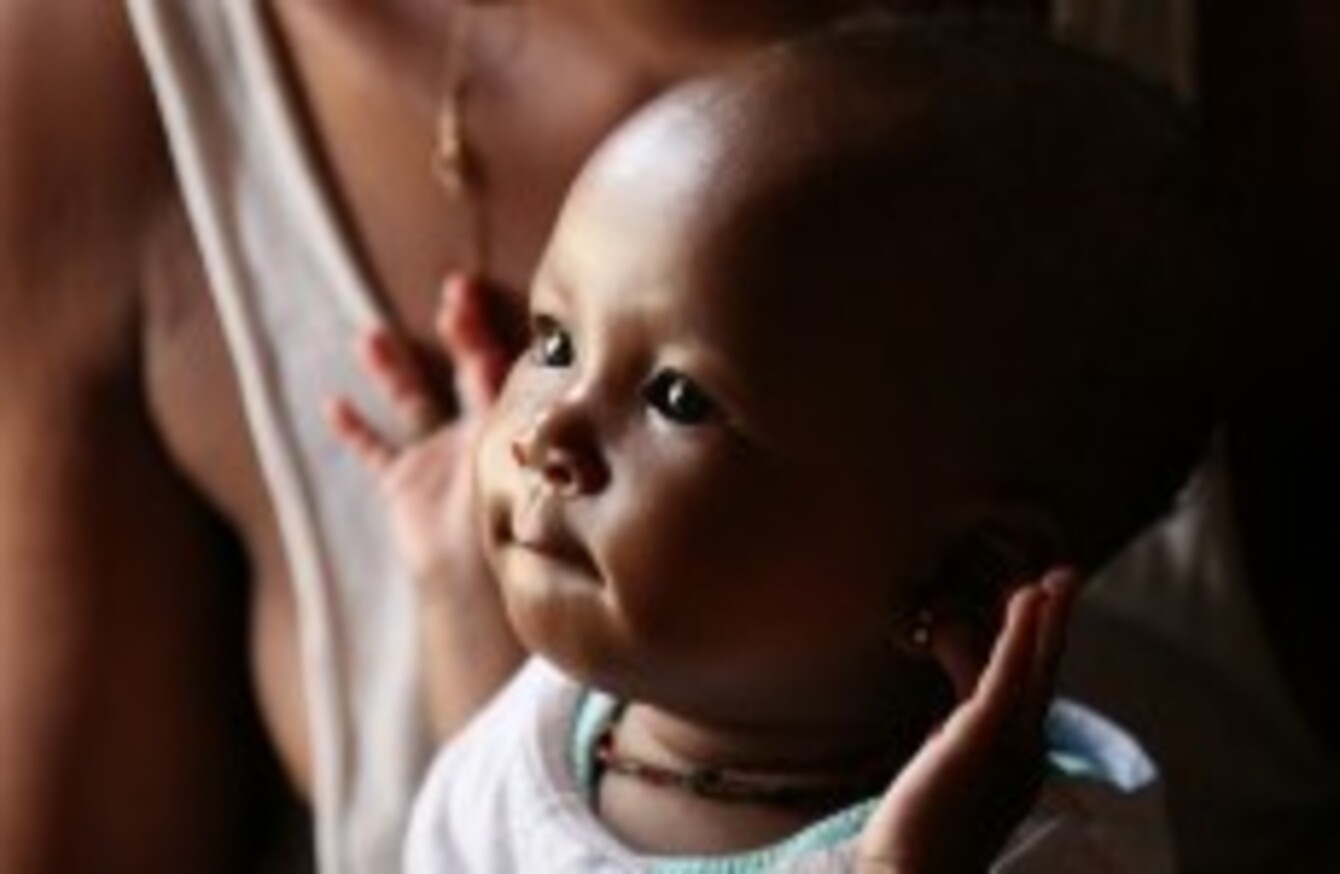 EBOLA IS STILL being fought in West Africa, but the survivors are finding their world has been turned upside down.
In Sierra Leone, the situation remains serious, particularly in the west of the country.
David Adams, GOAL Media and Communications Officer, brings the story of Ballay and Mamanie, Ebola survivors.
Binta's story
'I promised my best friend Binta that if she died I would look after her baby. I will keep my promise until the day that I too die,'- Ballay.
Last December, Ballay's friend Binta became unwell.
She was suspected of having contracted the Ebola virus, and arrangements were made to take her to a holding centre for blood tests. The only fear Binta expressed was for the welfare of her baby, four-month-old Mamanie. Before an ambulance arrived to take her away, Binta spoke to Ballay.
That was when Ballay made the solemn promise she has vowed to uphold.
Within days of arriving at the holding centre, Binta was dead. Three days later her husband, Mamanie's father, died. And four days after that the child's maternal grandparents also died. All had succumbed to Ebola.
At four-months-old, not only is Mamanie an Ebola orphan but, as far as can be ascertained, the virus has claimed her every relative. She is one of thousands of children orphaned by Ebola. The virus not only claims lives, it is wreaking havoc on families and entire communities right across Sierra Leone.
How Mamanie avoided contracting Ebola herself has never been determined. This was, if you like, a first miracle. Bally is the second.
Help
Three members of GOAL's Child Protection team in Freetown, Sierra Leone have brought me to meet Mamanie and her surrogate mother at their home in Mabella, a massively over-populated slum district in the city.
The woman and child are GOAL beneficiaries, as are many other residents of Mabella.
Their home is on the upper deck of a wooden structure they share with 50 other people.
The "open-plan" layout of the deck affords privacy to no-one. The two-storey structure forms part of a block of dwellings on a narrow side-street. An estimated 5,000 people live in the block.
Ballay has a child of her own, a 10-year-old boy Lamin, and no source of income. She can hardly afford another mouth to feed.
Yet, despite her circumstances, Ballay tells us that she never for a moment considered not keeping her promise to her dying friend. That is how Sierra Leoneans are.
As we bid our goodbyes, Silas, the GOAL team leader, asks Ballay if there is anything else she wants to tell us.
"Yes," she says, and hugs little Mamanie to her chest:
Wherever I go, this baby will go with me.
GOAL currently employs over 100 international and 500 national staff, as well as a network of volunteers, international NGOs and local civil society organisation partners, in Sierra Leone.