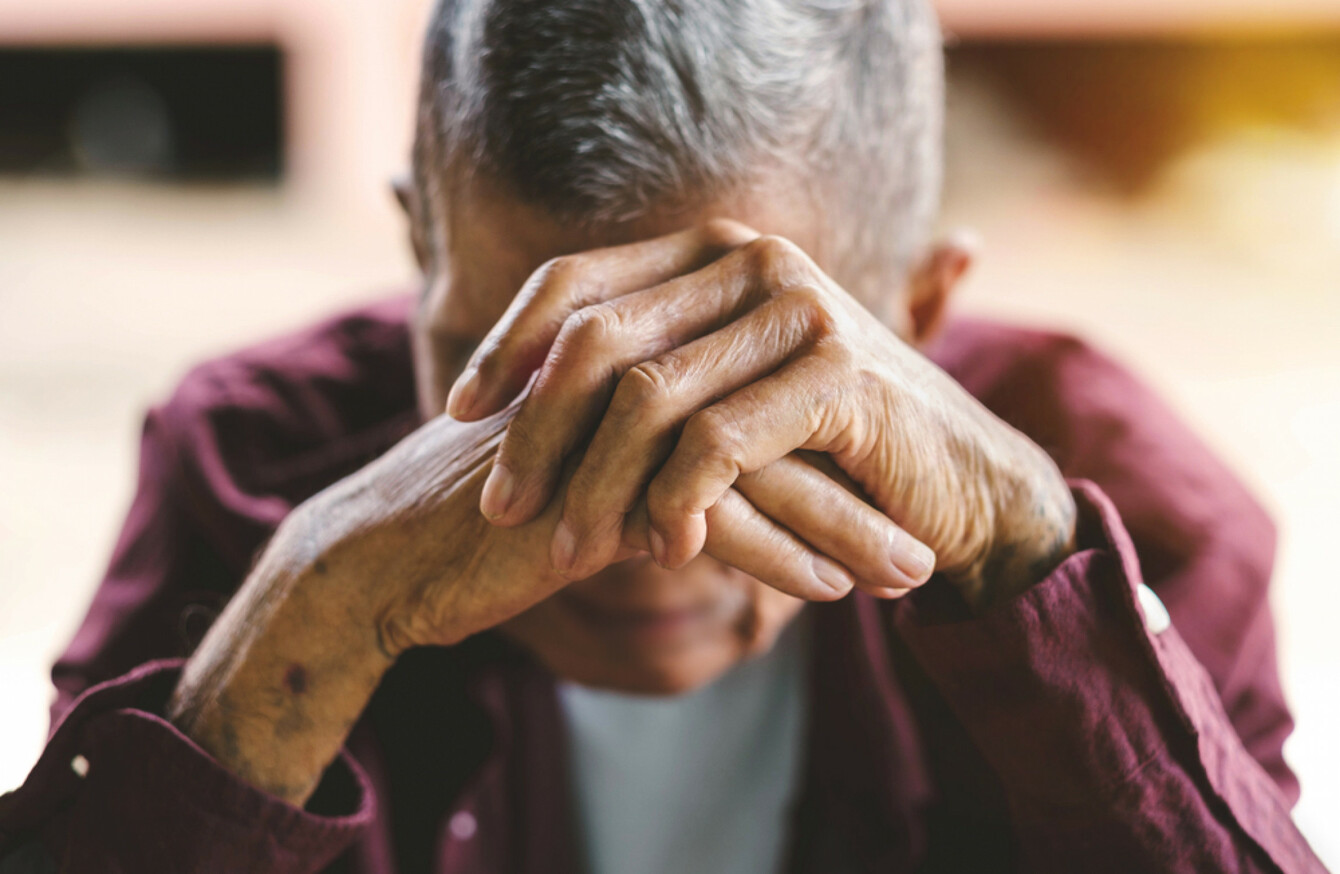 Image: Shutterstock/mrmohock
Image: Shutterstock/mrmohock
ABUSE VICTIMS OVER the age of 65 are most likely to suffer at the hands of their sons or daughters, according to the HSE's annual report on vulnerable adults.
The HSE's National Safeguarding Office recorded a total of 10,118 abuse concerns last year. This represents a 28% increase in the number of concerns raised.
The figures are based on data reported to the HSE's Safeguarding and Protection Teams in Community Healthcare Organisations.
For people over the age of 65 the most significant categories of alleged abuse were psychological and financial and the abuser was most likely to be a son or a daughter.
Sexual abuse accounted for 5% of concerns for over 65s and 4% for the over 80s.
The report found that financial abuse and neglect increase with age and the highest number of incidents occur to people who are more than 80-years-old.
Women are more likely to suffer abuse across all age categories however the number of men suffering from abuse increases three-fold in the over 80s category.
Physical abuse was the most significant category of concern for adults under the of 65 and reports of psychological abuse were consistent across all ages.
When the Safeguarding and Protection Teams investigated the cases they found there were reasonable grounds for concern in half of the cases.
It is the second year that the Safeguarding Office has published an annual report. It notes that increasing public awareness, and the provision of training, has increased the number of concerns being notified to the service.
"The publication of the National Safeguarding Office Report 2017 indicates a significant increase in safeguarding concerns notified to the HSE over the past year," Tim Hanly, the General Manager of the safeguarding office, said.
However there is still much work to be done on increasing awareness of abuse of older persons and persons with disability in Irish society.