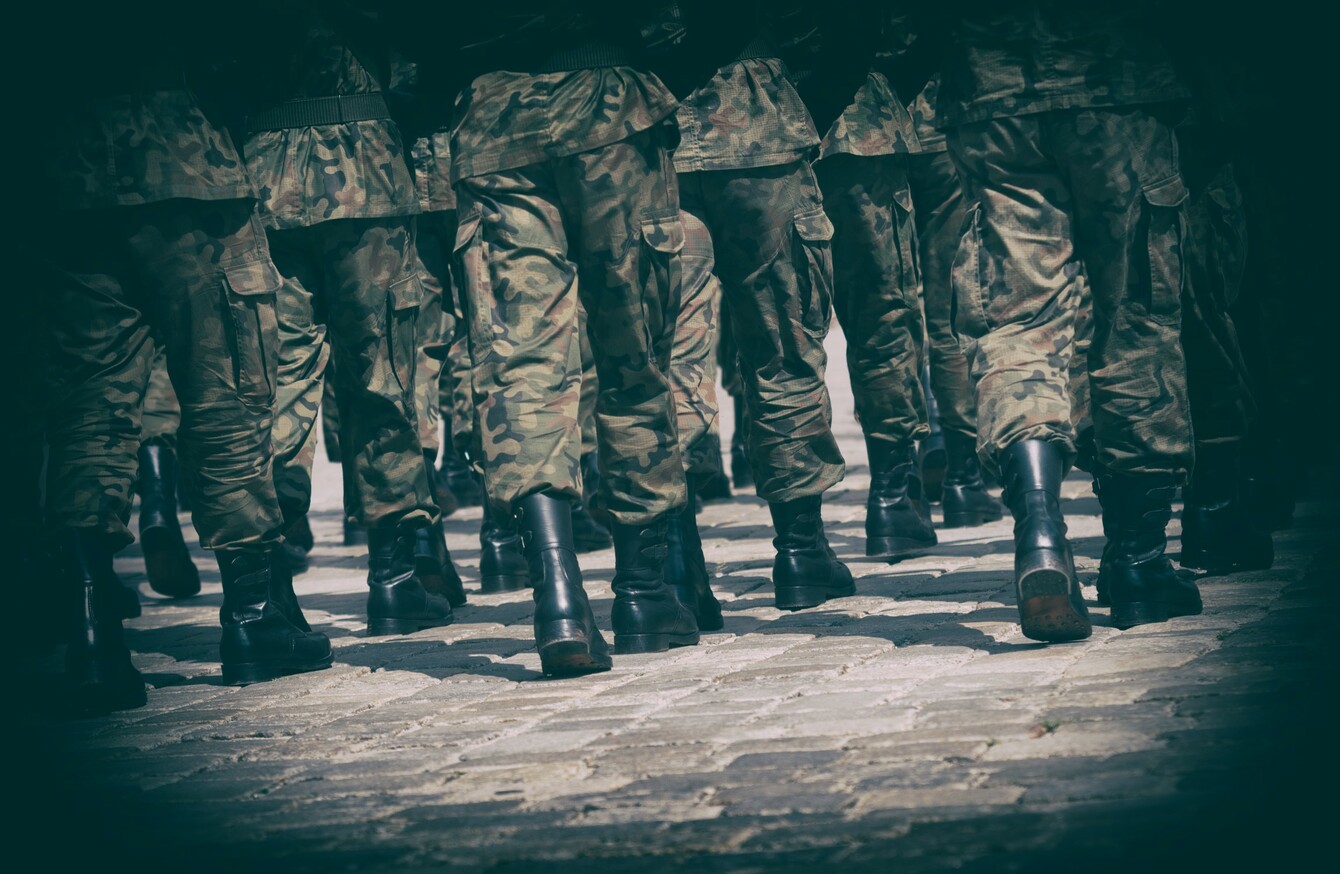 Image: Shutterstock/Trybex
Image: Shutterstock/Trybex
EUROPEAN UNION DEFENCE Ministers have approved a common plan which includes the use of EU battle groups and an EU planning centre for military operations.
Sinn Féin's Matt Carthy said, "This is very clearly another step towards the creation of an EU army."
It comes after Donald Trump's campaign warned it would think twice about defending European Nato nations if they did not contribute more to the alliance's budget.
Carl Paladino, one of Donald Trump's key campaign allies, told BBC Radio 4's Today programme,
There's no reason why America has to put up with the nonsense of caring for the defence of a country that doesn't pick up its fair share.
Speaking to AFP after talks in Brussels on Monday, EU foreign policy chief Federica Mogherini said the plans would not undermine NATO, but would boost the bloc's ability to respond to external conflicts, help partner countries build their defence capabilities and protect EU citizens.
It's not about a European army, it's not about creating a new European Union SHAPE-style headquarters.
However, Sinn Féin's Matt Carthy is calling for the Irish Government to oppose the plan when EU leaders are asked to sign off on it in December.
Carthy said, "Germany and France have led the push for a new EU defence plan, including the establishment of a planning centre for military operations.
"EU federalists have been seeking to use Brexit to move towards establishment of an EU army.
It is ironic that the Brexit result and the election of Donald Trump, widely described as two examples of citizens being disengaged from the political system, are now being used by EU leaders to further a project that has almost no support among the European populace, greater military consolidation.
British Defence Secretary Michael Fallon is also against the plan and bluntly commented that the EU should stop "dreaming".
"Instead of planning expensive new headquarters or dreaming of a European army, what Europe needs to do now is to spend more on its own defence, that is the best possible approach to the Trump Presidency."
The French Foreign Minister Jean-Marc Ayrault said the plan was an "essential step forward" for Europe to show it can take defence decisions on its own in an "increasingly uncertain world".
Meanwhile Carthy said, "The Taoiseach and the Irish government need to come out in the strongest possible terms in defence of Irish neutrality.
"Enda Kenny must state clearly that Ireland opposes the creation of an EU military headquarters for an EU army, and will veto any attempt to create such an army, regardless of what it is called."
Additional reporting by AFP.