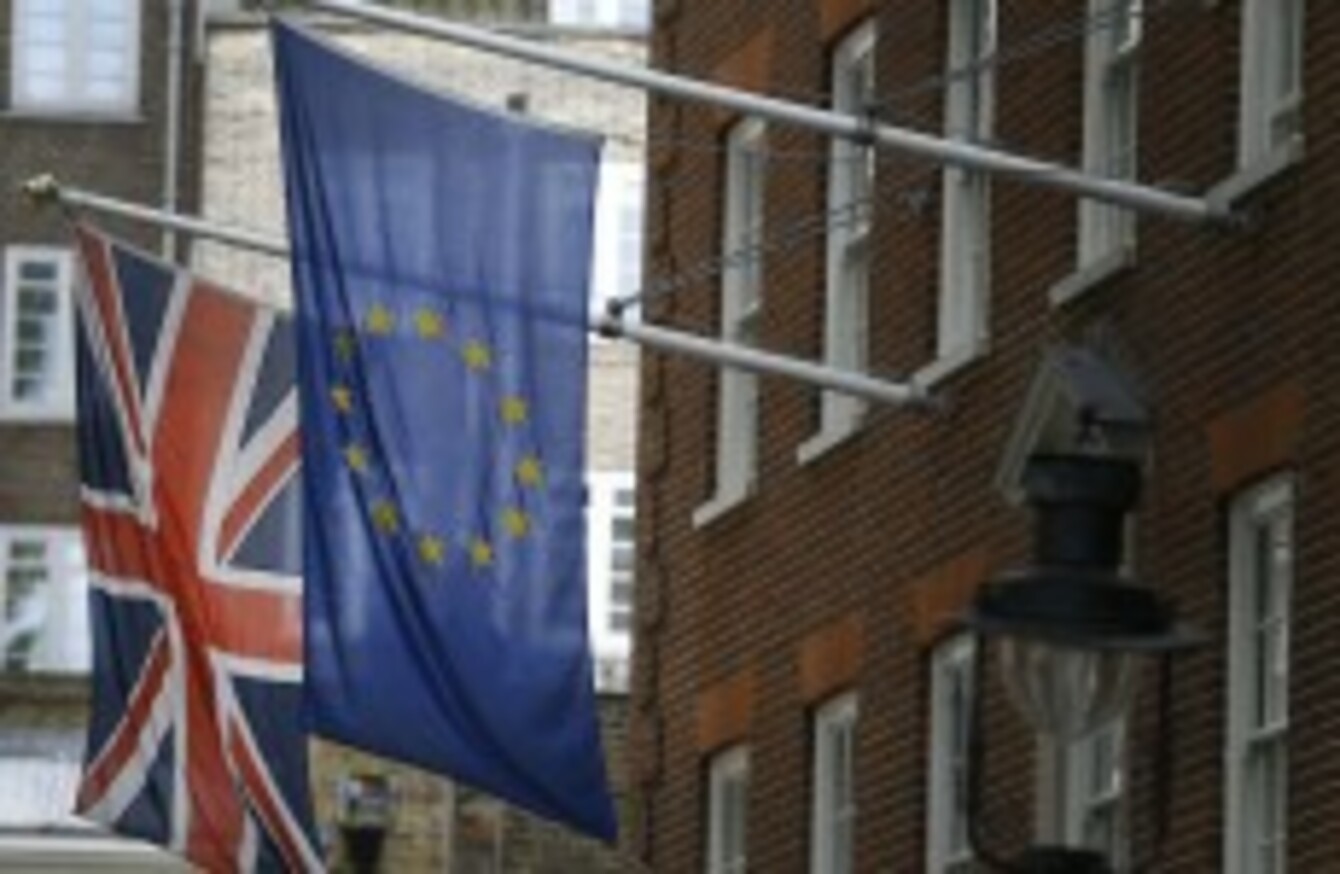 Poles apart: the UK and the EU.
Image: AP/Press Association Images
Poles apart: the UK and the EU.
Image: AP/Press Association Images
AFTER MONTHS WITHOUT a breakthrough, David Cameron will finally give more details on Tuesday of what reforms he wants for Britain to stay in the European Union before a looming referendum.
Nearly three years after promising a vote before the end of 2017, the British prime minister will deliver his shopping list in a letter to EU president Donald Tusk, which is expected to be made public.
The letter comes ahead of a crunch European summit in Brussels next month and amid hopes that the British referendum on whether to remain an EU member state can be held next year.
Cameron will warn in a speech Tuesday that if Britain's concerns are met with a "deaf ear", he will have to "think again about whether this European Union is right for us."
"I rule nothing out," he will add, according to pre-released extracts.
His Europe Minister David Lidington told journalists last week not to expect too much new detail in the letter, adding it would be "ambitious" to hope for a deal at December's summit.
Four key areas
In recent weeks, European partners have put increasing pressure on Cameron to lay out in more detail what kind of reforms he wants.
British Foreign Secretary Philip Hammond told the BBC that some of the reforms "will require changes to the body of law, to the treaties and secondary legislation," although the prime minister has accepted that this is highly unlikely before the referendum is held.
Cameron has long identified four broad areas where he wants to see reforms — improving competitiveness, greater "fairness" between eurozone and non-eurozone nations, sovereignty issues including an exemption from the aspiration of ever-closer union and making it harder for migrants to claim benefits.
When Cameron's de facto deputy and possible successor, finance minister George Osborne, gave a speech in Berlin last week, German Chancellor Angela Merkel conceded that Britain had "justified concerns" and stressed she wanted to help prevent a Brexit.
Experts say there is room for compromise in all areas except migration, where Cameron wants to stop EU migrants, including those in work, from claiming certain state benefits for four years after arriving in Britain.
Today's Sunday Times suggests that Taoiseach Enda Kenny will support many of Cameron's demands.