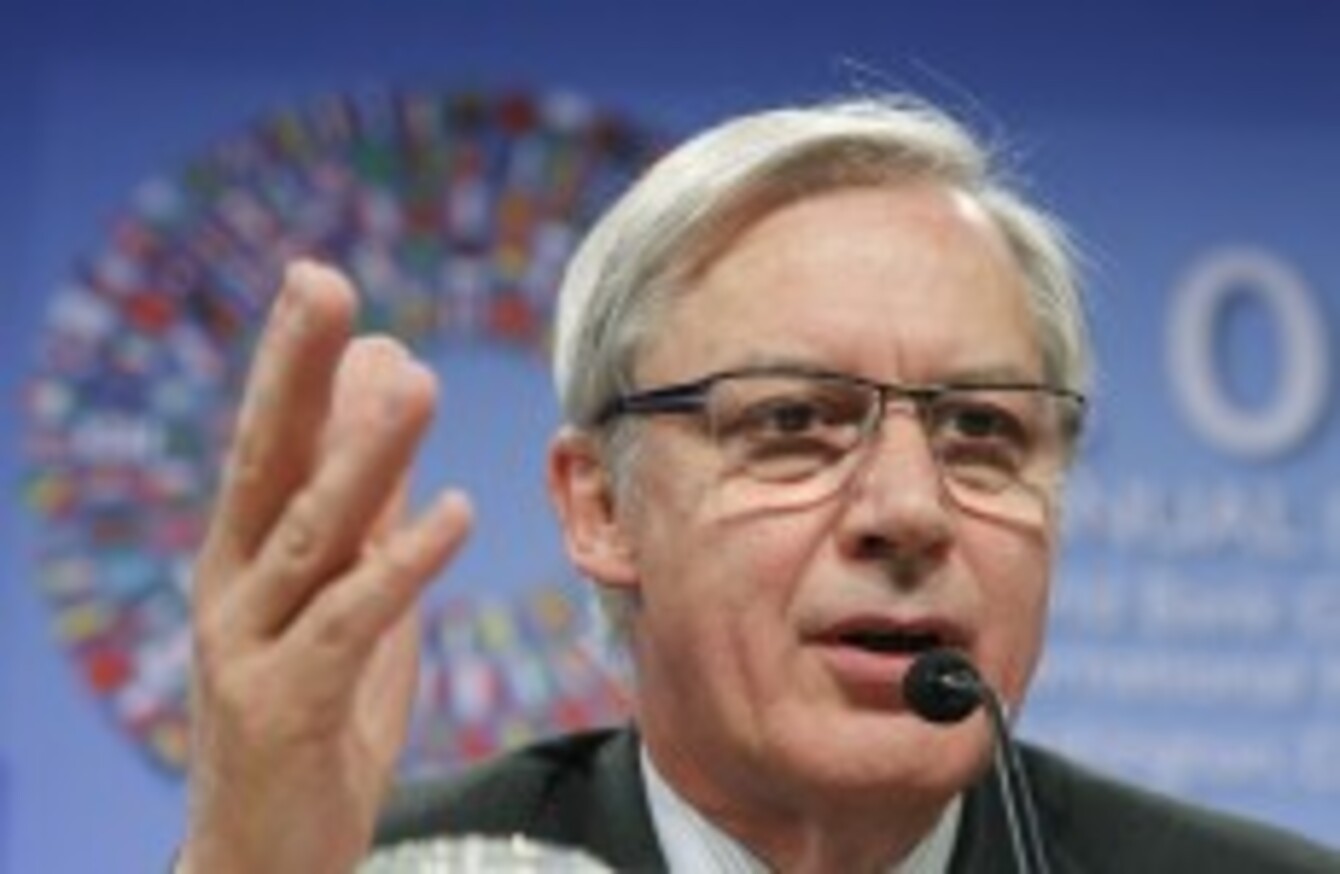 Christian Noyer
Image: Manuel Balce Ceneta/AP/Press Association Images
Christian Noyer
Image: Manuel Balce Ceneta/AP/Press Association Images
THE EURO MAY be under strain at the moment – but it could be the world's top currency within ten years, according to a senior European Central Bank policymaker.
Christian Noyer said the single currency had been a "remarkable success" since its inception ten years ago, and that the eurozone will weather its troubles if measures agreed at a landmark Brussels summit last month are carried out.
"Eurosceptics are mainly outside Europe," he wrote in an article in French newspaper Le Journal du Dimanche.
Noyer, who is also the governor of the Bank of France, said that the euro had risen meteorically in its first ten years to become the world's second reserve currency after the US dollar, adding:
And in ten years, the euro may be the leading global currency.
He said that economic problems in France itself, including sluggish growth and job creation, were down to a lack of national reform rather than any issues with the Europe-wide single currency.