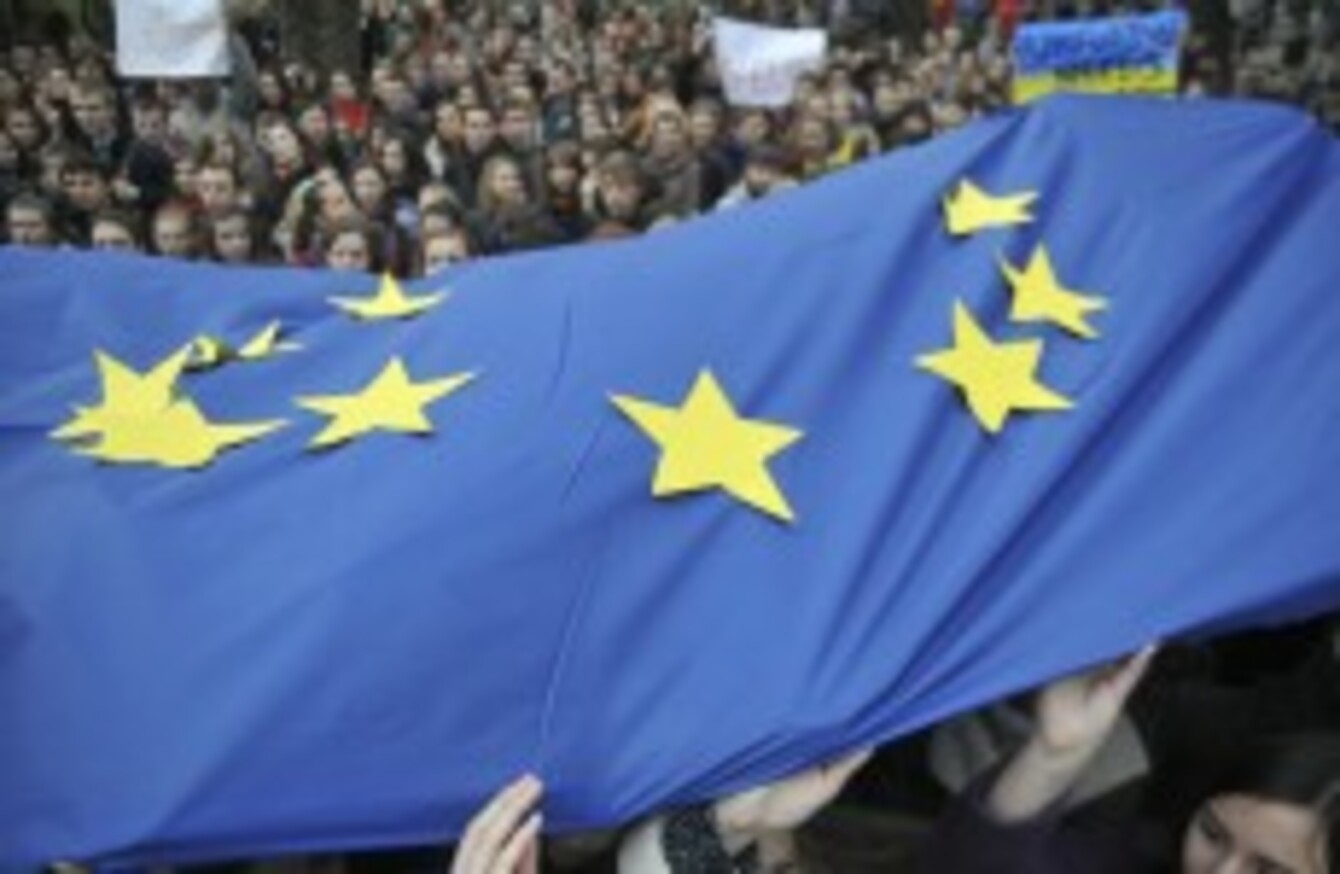 Image: AP Photo/Pavlo Palamarchuk
Image: AP Photo/Pavlo Palamarchuk
ECONOMISTS FROM ACROSS Europe say that economies in Euro countries are going to start growing again this year – but it's going to be slower than expected.
The economists also said that unemployment is going to drop by just a tiny amount across Europe and will only begin to fall significantly in 2015, although they noted that it will remain unacceptably high in many countries for a long time.
In comments aimed at two of the EU's oldest countries, the economists said Italy and France are now the 'laggards' among the major economies.
The group of independent think-tanks from across Europe, including the ESRI in Ireland, found that there is little sign of any kind of positive momentum across the countries, with most economic indicators still showing a flat or downward trend.
The group predicted that spending by individuals will remain sluggish as disposable income growth remains slow.
The Euroframe group forecast that the Euro area economy will grow by 1.3 per cent this year.
Real GDP grew across the Euro countries last year after years of decline, while the economists said that employment appears to have stabilised with the unemployment rate remaining at 12.1 per cent since April.
Ireland officially exited the bailout programme in December, but will continue to be monitored by the troika.