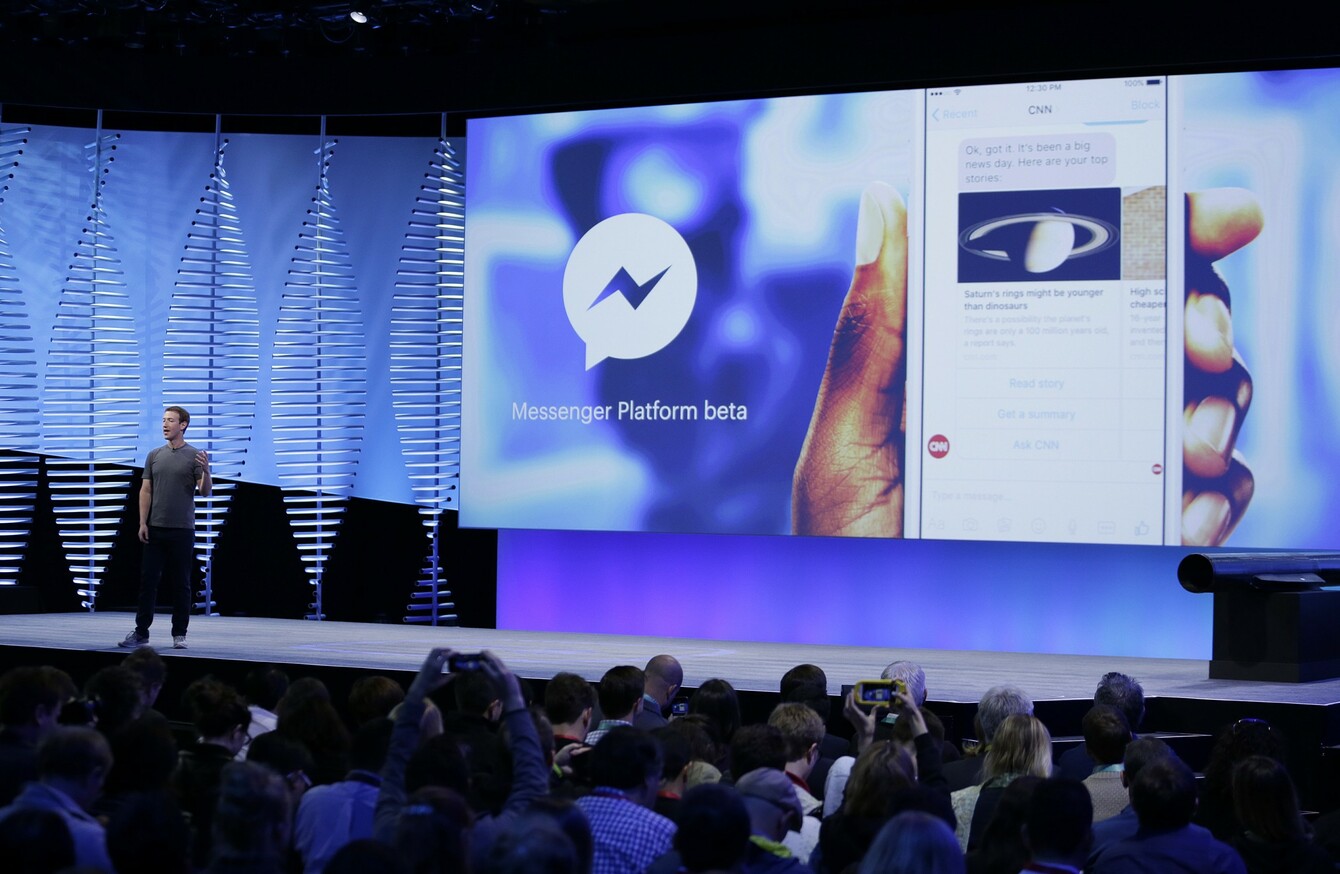 Image: AP Photo/Eric Risberg
Image: AP Photo/Eric Risberg
FACEBOOK MESSENGER IS taking inspiration from other messaging apps by testing out a new encryption feature.
Secret Conversations will let you create secure one-on-one conversations using end-to-end encryption.
It uses the Signal to encrypt these conversations, a state-of-the-art encryption protocol that ensures only you and the person receiving the message can read it, and you can set a timer to control how long a message is available before it's deleted.
But there is a problem with this feature. Unlike WhatsApp where all messages are encrypted automatically, encryption is only used in a specific situation instead of making it a standard across all of its services.
Back in May, Google was criticised when its upcoming messaging app Allo offered end-to-end encryption but wouldn't have it activated by default. Privacy advocates like Edward Snowden criticised the decision saying it made it "dangerous and… unsafe" while others said it would mean fewer people would use it.
The reason for choosing this was because Allo relies on Google Assistant – a digital helper which can offer tailored recommendations as a conversation – to send and receive queries. One of the people working on Allo's end-to-end encryption wrote a post saying he wished the app would provide it by default, but later toned down the post by editing parts of it.
Some possible reasons for Facebook choosing the same option could be down to it introducing services like chatbots to the platform. Also, making it accessible on multiple devices may make end-to-end encryption harder to implement across the board.
It's better that it's offered in some form instead of not being offered at all, but the limited use of it may disappoint some people.
More messaging apps are offering encryption as a default feature. Apple's iMessage included it when it launched back in 2011 and for FaceTime in 2010 while WhatsApp introduced the same thing for its users back in April.
While WhatsApp offers a browser version and desktop app, both options mirror what's happening on your phone instead of acting as standalone versions like Messenger.