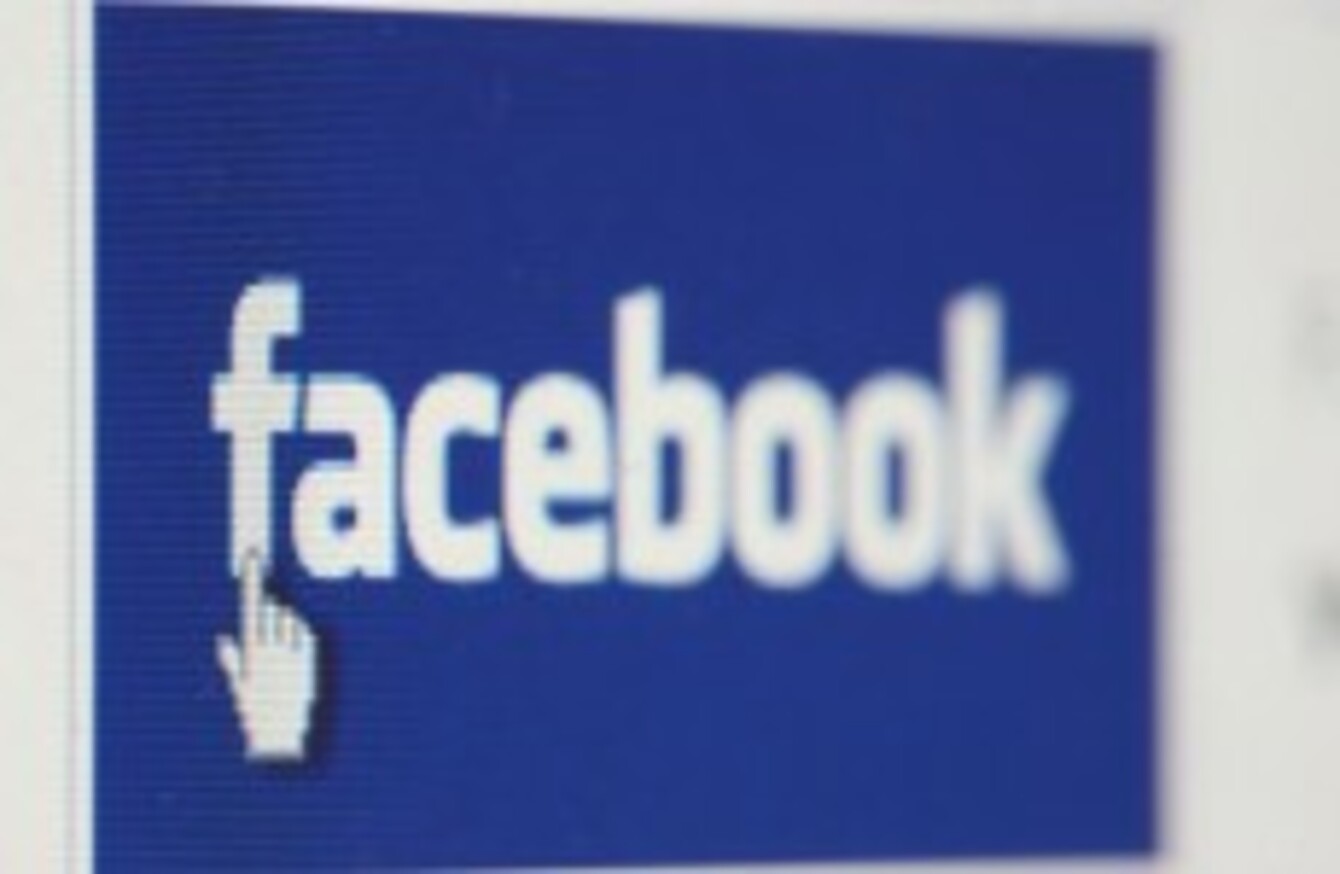 Image: Martin Keene/PA Wire/Press Association Images
Image: Martin Keene/PA Wire/Press Association Images
FACEBOOK'S STOCK PLUNGED to a new low yesterday as some of the social networking leader's early backers got their first chance to sell their shares since the company's initial public offering went awry.
Analysts interpreted the unusually high trading volume as a clear sign that at least a few of the insiders were seizing on a fresh selling opportunity. That is stirring a debate over whether they are simply locking in long-awaited gains on investments made many years ago or bailing out of a company that has lost its luster.
A breakdown on just how many major Facebook Inc shareholders sold their stock probably won't be available until next week at the earliest. Securities regulations give them at least three business days before they have to disclose such transactions.
The information is important "because if you are an investor who has been sitting on the sidelines waiting for a good time to buy the stock, you might decide to stay on the sidelines for a little longer after seeing which insiders decided to sell their stock," CapStone Investments analyst Rory Maher said.
All told, investors who owned a combined 271 million Facebook shares could have sold their holdings yesterday with the expiration of a ban known as a lock-up period. The restrictions were imposed on a group of venture capitalists, companies and Silicon Valley cognoscente who invested in Facebook during its formative years and sold some of their holdings three months ago when the company went public at $38.
The highly anticipated IPO had valued the company at $104 billion, similar to those of Amazon.com Inc. and PepsiCo Inc.
The shares have plunged by nearly 50 percent since then amid concerns about whether Facebook is destined to become a passing fancy and worries about whether it will be able to sell more advertising on mobile devices as users gravitate there.
Trading
Facebook' stock traded as low as $19.69 before bouncing back slightly. The shares closed yesterday at $19.87, down $1.33, or more than 6 percent. The previous low during the day was $19.82 and the previous low for a close was $20.04, both reached Aug. 2
More than 156 million shares were traded, more than five times the stock's average volume over the past month. Trading in the overall market was lighter than usual.
The Facebook investors eligible to sell their shares yesterday included venture capital firms Accel Partners and Greylock Partners; investment banker Goldman Sachs Group; software maker Microsoft Corp.; Zynga Inc. CEO Marc Pincus; LinkedIn Corp. Chairman Reid Hoffman; and former PayPal CEO Peter Thiel.
If there was mass selling within this group, Facebook's stock could decline further because the market would be flooded with nearly two-thirds more shares.
Given that most of these investors put their money into Facebook five to eight years ago, they probably were eager to sell, said Sam Hamadeh, the CEO of PrivCo, a research firm that follows privately held companies. He said:
A lot of people have been waiting. Facebook was expected to go public a long time ago.
Despite the sharp drop in Facebook's market value during the past three months, the early investors can still reap huge windfalls by selling at the current price.
For instance, Thiel invested $500,000 in Facebook in 2004, the year CEO Mark Zuckerberg began the site in a Harvard dorm room.
After selling 16.8 million shares for $640 million at the time of the initial public offering in May, Thiel still owned nearly 28 million shares worth about $560 million at Thursday's trading prices.
Accel Partners invested $12.7 million in Facebook in 2005. The firm sold nearly 58 million shares for $2.2 billion as part of Facebook's IPO and still owned nearly 144 million shares worth about $2.9 billion.
It wasn't known how many of those shares could have been sold Thursday, and whether any of them were.
Because those investors had put up little compared with the shares' value today, "you can understand why they would want to take some of their money off the table now," Maher said. "But at the same time, you have to wonder if they're thinking that Facebook isn't much of a bargain anymore."
Hamadeh believes the venture capitalists who invested in Facebook realize it's a "fool's game" to wait for a better price on the stock.
On the flip side, other key investors seem unlikely to sell additional shares right away. Microsoft, which invested $240 million in Facebook in 2007, relies on Facebook's social network to help bring more traffic to its Bing search engine, making it less likely that it would risk antagonizing Facebook executives by bailing out. The software company also doesn't need the money, as it is already is sitting on $63 billion in cash.
The next test
The selling shackles will come off of an additional 1.66 billion locked-up Facebook shares during the next nine months to place more potential pressure on the stock. One of the biggest tests will come in November when about 1.2 billion insider shares will be eligible for sale.
The freed-up shares will include those owned by Zuckerberg, the Facebook CEO and founder who sold 30 million shares for $1.1 billion in the May IPO to cover his taxes.
Other Internet companies that have gone public in the past year have been hit hard by the expiration of their lock-up periods.
Earlier this week, shares of online reviews service Angie's List suffered their biggest one-day drop so far and closed at a new low following the expiration of a similar ban. The price dropped, even though there was no word on whether any of the major investors had dumped their shares.
LinkedIn, which runs a professional networking version of Facebook, also took a big hit when restrictions on insider selling lifted last November. Its shares sank to their trading low of $55.98 after the lock-up period expired, but have since rebounded strongly. The shares closed at $103.99 Thursday, more than twice its IPO price of $45.
Some investors believe Facebook's stock price is nearing its low point, at least until the next lock-up periods end this fall.