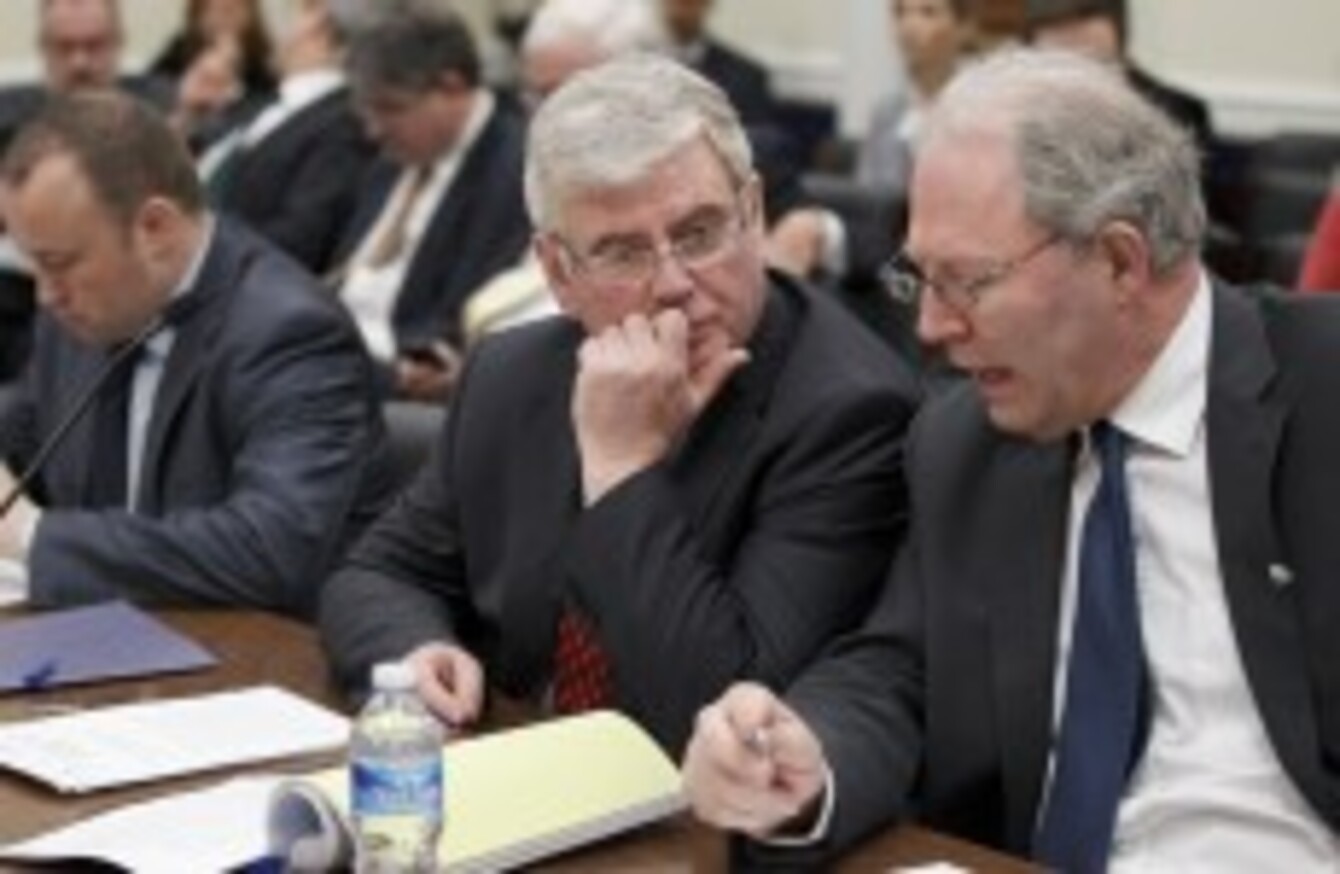 Gilmore in Washington DC today
Image: J. Scott Applewhite/AP/Press Association Images
Gilmore in Washington DC today
Image: J. Scott Applewhite/AP/Press Association Images
THERE ARE "FEW, if any precedents" for the scale of austerity measures being implemented by the Government, Tánaiste Eamon Gilmore has said.
Gilmore said repeated Budgets of tax increases and spending cuts had had "obvious" effects on growth and demand, and had come "at a considerable cost to the Irish people".
But he told an audience in the US that Ireland was making progress, and that our economy had "returned to growth" in 2011.
The Tánaiste is currently on a visit to Washington DC, which it's hoped will encourage investment and boost Ireland's image abroad. Speaking in an address to the Brookings Institute, a prominent US think tank, he said:
Ireland has made important progress in stabilising our banking system and our budget deficit.  We have introduced a number of measures to boost growth, and we have seen some success.  Ireland is now Europe's best prospect in terms of seeing a programme country returning to the bond market.
He said the Government had taken a policy of negotiating with the EU/IMF/ECB troika rather than engaging in "public stand-offs" which he said would affect Ireland's image to investors abroad.
"Confidence is now being restored in our banks," he added, putting this success down to the Government's actions and stress tests.
Gilmore said the Government's key priorities now are to restore "domestic confidence"; deal with the mortgage debt crisis; and "set the property market on the path to normalisation".
He is due to address the UN Security Council in New York tomorrow.