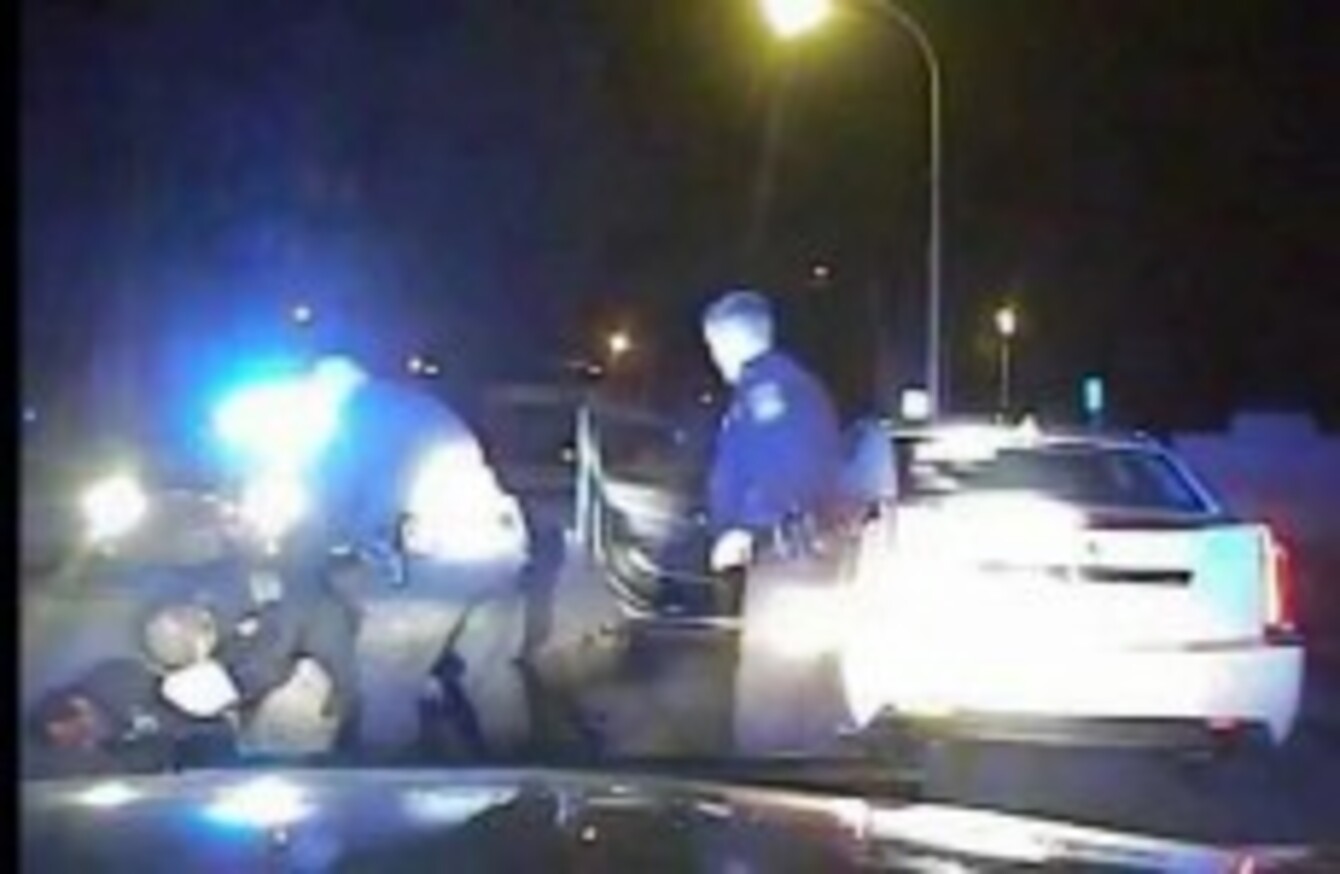 VIDEO FOOTAGE HAS emerged of police officers beating 57-year-old Floyd Dent.
The video shows Dent being dragged to the ground and receiving 16 blows to his head. A third officer tasers him three times as he is handcuffed.
Several other officers then attended the scene. Dent said: "I just couldn't believe it."
The incident was caught on a police dashcam. Police say Dent did not properly pull over and that they could only see one of his hands and thought he was reaching for a gun.
They also claim he threatened to kill them.
Dent who has no previous convictions and has worked for Ford for 37 years was not armed and no gun was found is his car.
http://bcove.me/s99j2rp5
Speaking at a press conference this week, he said: "I was trying to protect my face with my right arm. I heard one of them say, 'tase the M…F.
I told him 'I can't breathe' and he kept on choking me.
Dent said he spent three days in hospital after the attack with broken ribs and head injuries.
Police say that they found cocaine beneath the passenger seat of his Cadillac.
Dent says police planted the drugs at the time of his arrest.
Dent had no drugs in his system when taken to hospital. He said, "I don't need to sell drugs, I have a job. I don't sell drugs, I don't take drugs."
Police charged him with assault, resisting arrest, and possession of cocaine.
A judge looked at the video and said there was no evidence Dent was fleeing officers, resisted arrest or assaulted officers.
Two officers were Put on paid administrative leave and Inkster Police Chief has vowed to conduct a thorough investigation.
The Michigan State Police was also asked to conduct a separate investigation.