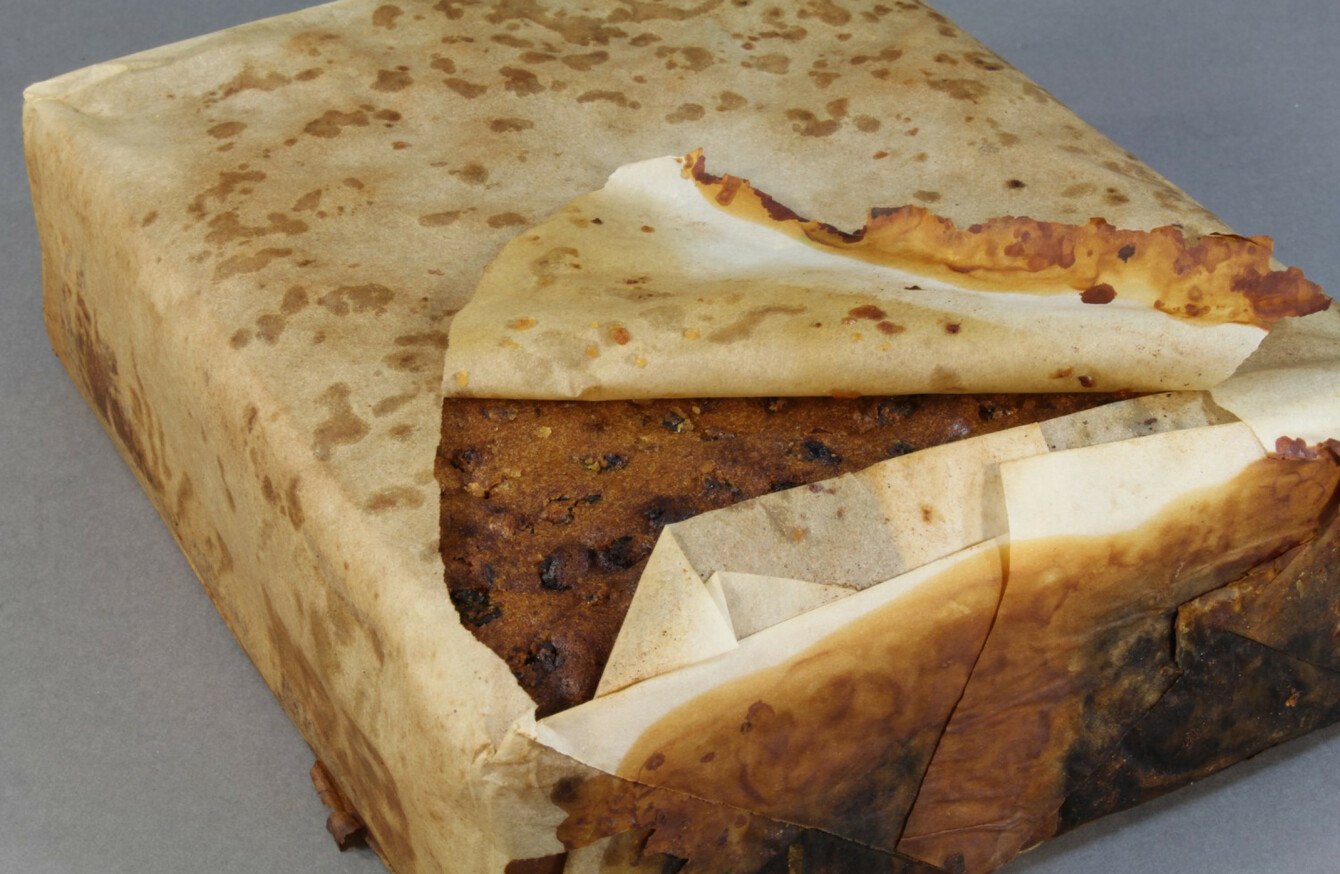 The cake was said to be in "excellent condition".
Image: The Antarctic Heritage Trust
The cake was said to be in "excellent condition".
Image: The Antarctic Heritage Trust
A 100-YEAR-OLD fruit cake was discovered in "excellent condition" in the Antarctic, after it was kept preserved in sub-zero temperatures.
Conservators from the New Zealand-based Antarctic Heritage Trust made the discovery among artefacts from Cape Adare.
Researchers believe the cake dates to the Cape Adare-based Northern Party of British explorer Robert Falcon Scott, who is better known as Scott of the Antarctic.
It has been documented that during the Terra Nova expedition (1910-1913), Scott took that particular brand of cake with him.
The Antarctic Heritage Trust said that although the tin was in poor condition, the "cake itself looked and smelt (almost) edible".
Conservators removed the rust and performed chemical stabilisation and coating of the tin remnants.
Deacidification of the tin label and some physical repair to the torn paper wrapper and tin label was also carried out.
Researchers said that "the cake itself was in excellent condition".
Programme manager-artefacts Lizzie Meek said that the discovery of the cake was "quite a surprise".
"It's an ideal high-energy food for Antarctic conditions, and is still a favourite item on modern trips to the Ice," she said.
The Trust will soon begin conservation work on the buildings at Cape Adare.
The huts were built by Norwegian Carsten Borchgrevink's expedition in 1899 and later used by Captain Scott's party in 1911.
Scott's expedition successfully reached the South Pole on their expedition, only to find that a Norwegian team had beaten them to it.
Scott and his entire team died as they made their way back to base.