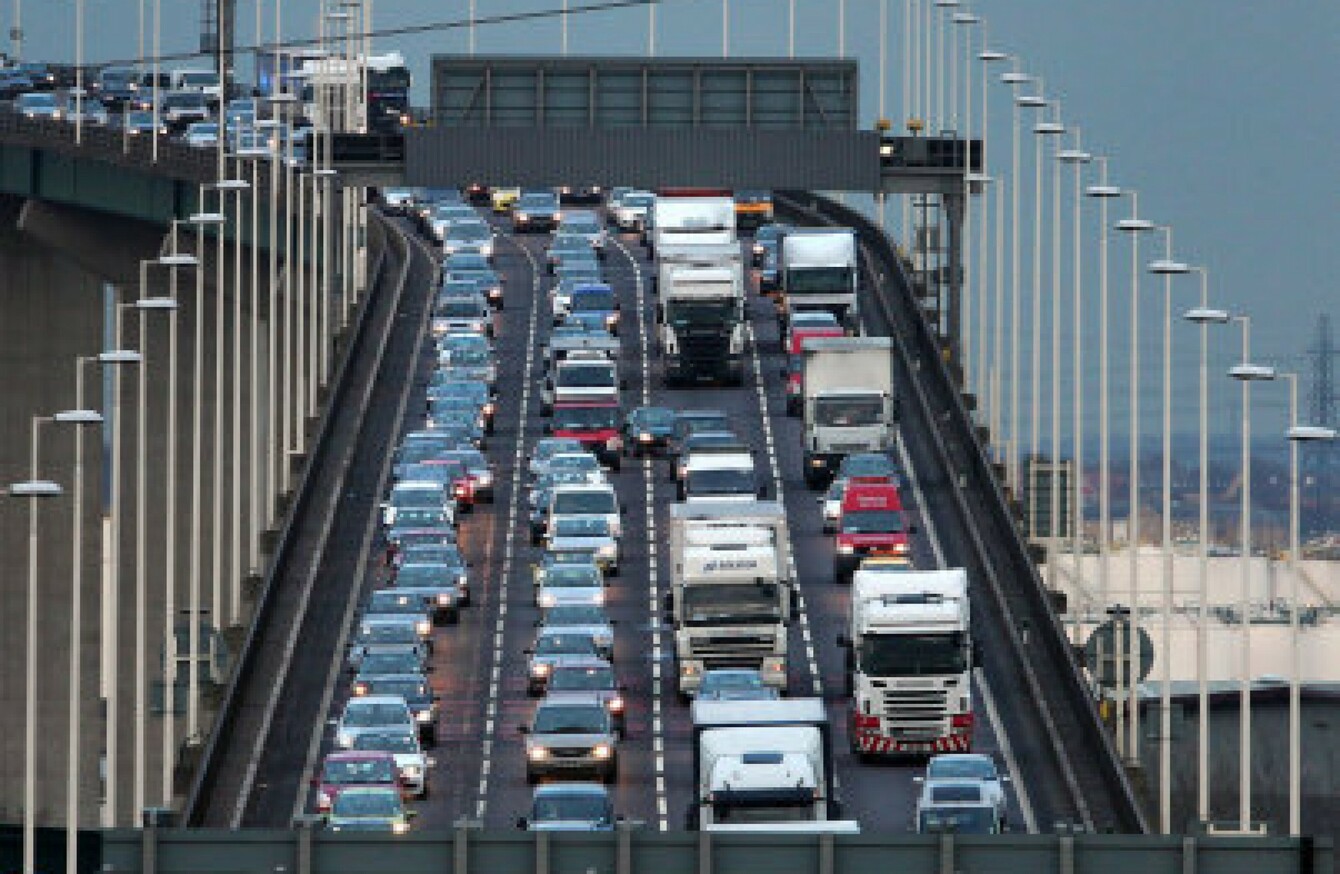 Christmas traffic (not at Bluewater)
Image: Gareth Fuller/PA Images
Christmas traffic (not at Bluewater)
Image: Gareth Fuller/PA Images
CHRISTMAS SHOPPERS IN England were trapped in traffic for up to six hours as they left a shopping centre on Monday.
The traffic jam occurred in and around Bluewater shopping centre in Kent in the south-east of England. Police were called to the scene to direct traffic as motorists faced serious delays.
A broken-down vehicle and the sheer volume of traffic was the cause of the jam, Kent police said.
While it tooks hours for some shoppers to leave the centre's car park, traffic on the surrounding roads was also severe, with motorists reporting hours of waiting after leaving Bluewater.
People took to social media to vent their frustration.
The shopping centre's official Twitter account was busy throughout the evening, apologising to people affected and updating frustrated motorists on the traffic situation.
In a statement released on Tuesday, the shopping centre said that it had a dedicated control team to monitor the roads and traffic around the shopping centre.
While traffic in surrounding areas, including the M25, is out of Bluewater's control, we have a dedicated control team who are continually monitoring the roads and car parks around the centre 24/7.
We apologise for any inconvenience caused.
Exhaust fumes
Nick Howard, one shopper at the centre, spoke to the BBC  about his ordeal:
We decided to leave about five o'clock and we waited for about 20 minutes just to get off the top floor of the car park.
We gave up because it just wasn't moving, so we re-parked and went back in for an hour.
Howard, whose mother has a lung condition, said that the exhaust fumes were heavy from all the traffic.
The exhaust fumes were so heavy. My mum was coughing and it was very unpleasant.
Plans unchanged
Following the traffic jam, Bluewater announced no new traffic management plans to handle the flow of shoppers.
While traffic is always a concern at major shopping centres around Christmas, no serious incident was reported in Bluewater last night.