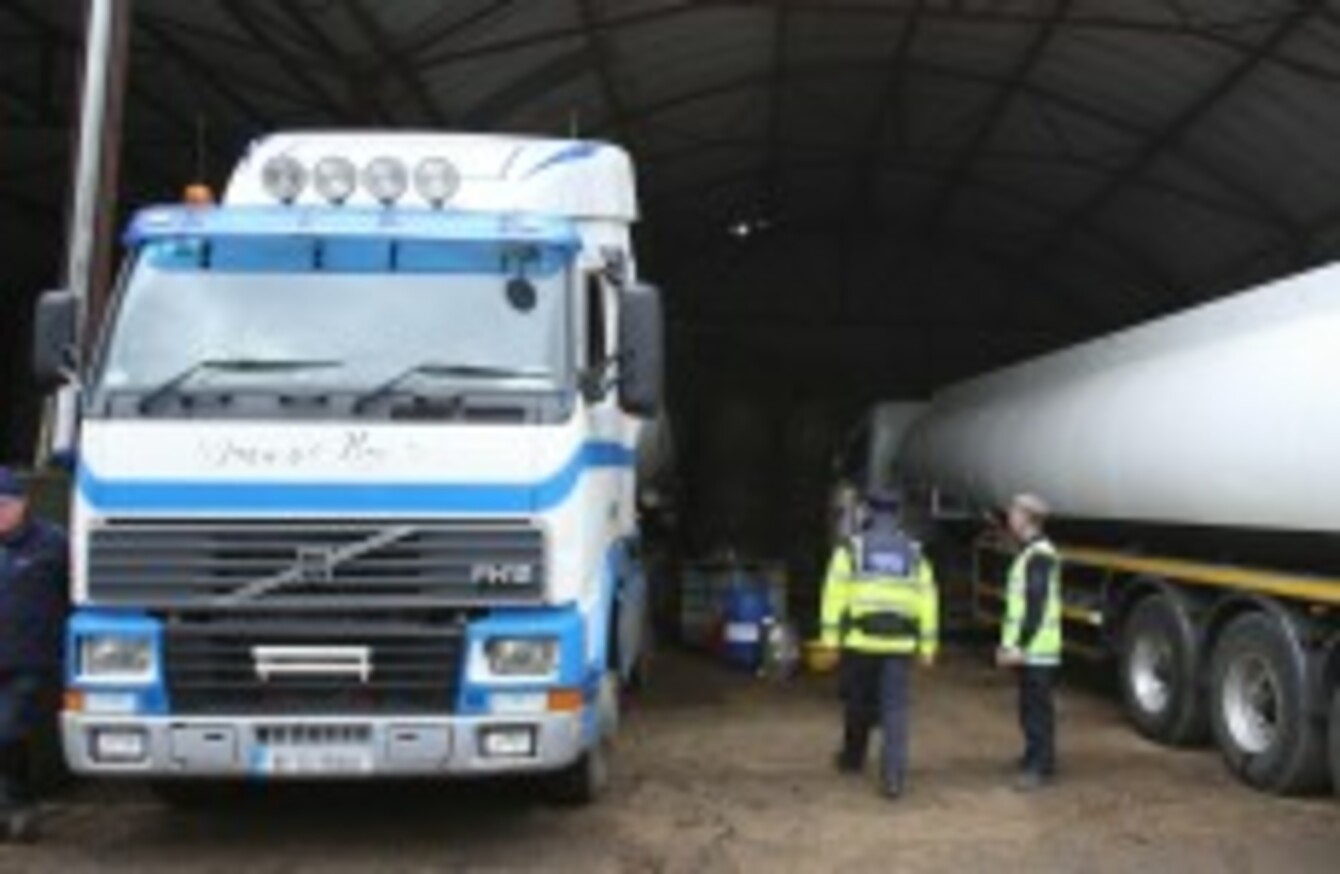 File photo of fuel laundering plant.
Image: Niall Carson/PA Archive
File photo of fuel laundering plant.
Image: Niall Carson/PA Archive
THE REVENUE COMMISSIONERS are moving to introduce a new 'marker' system for distinguishing lower-taxed fuel, in a bid to crackdown on illegal laundering in the border region.
Jim Higgins, MEP, said that "rigorous testing" of the potential new marker is currently underway. Higgins said the marker system currently in place dates back to the 1950s and is an "ineffective deterrent for today's criminals".
Diesel designated for agricultural or industrial purposes is privy to lower tax and duty rates and is dyed green as a marker to differentiate it from regular fuel.
However criminals use acid to wash the dye from the agri-fuel so they can pass it off as regular, full-priced diesel. The toxic waste that results from diesel washing is often dumped along the border, with clean-up operations in Counties Monaghan and Louth alone already costing in excess over €4 million.
Higgins said that technical testing is underway of 12 submissions received in order to establish the resistance of any potential new marker to existing and evolving laundering techniques. It is expected that the evaluation will be completed by the middle of this year.
This latest update follows the introduction of new rules in January, requiring all licensed fuel traders to make monthly returns of fuel movements and transactions.