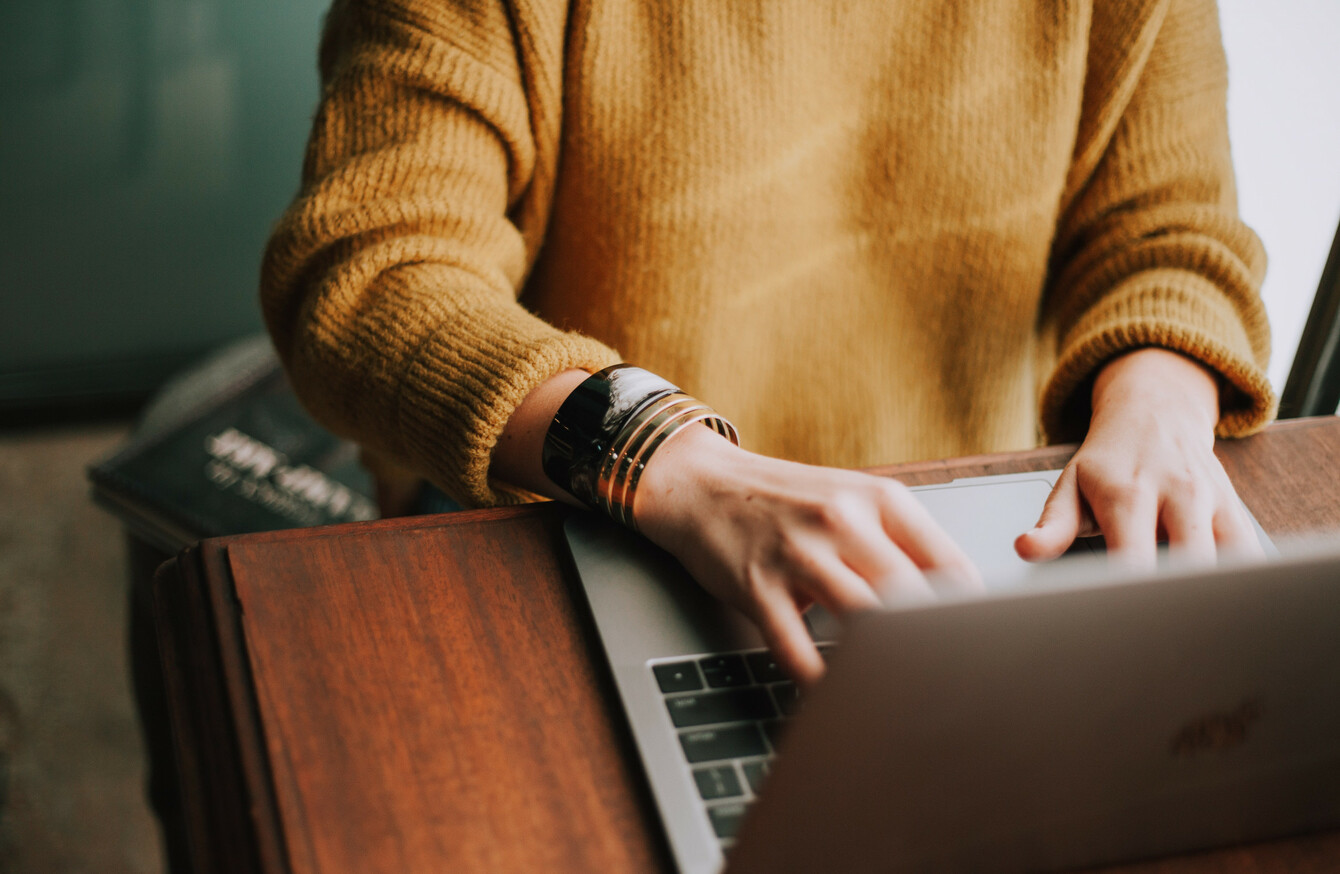 Image: Unsplash/Christin Hume
Image: Unsplash/Christin Hume
TRY TO IMAGINE what the world of work might look like ten or even twenty years from now. It's a tricky task, right?
One thing that is clear is that tech integration is becoming more and more widespread across the board.
With machine learning growing more sophisticated, systems becoming more streamlined and the processes needed to perform certain tasks becoming simpler, it's inevitable that certain 'human' jobs will soon fall by the wayside in favour of automation.
That might all sound very Orwellian, but all you need to do is visit your local supermarket to see the effects of automation: all those self-service checkouts were once manned by cashiers.
The creative industry is one such example where humans (currently) outperform machines, but if your creative skills are your bread and butter, you should still approach your role in a future-focused way.
We spoke to Amy Cannon, co-founder of creative marketing agency Far From Avocados, about the four key skills that creative types need to thrive in this evolved industry.
1. The ability to empathise with audiences
Can a machine take your order at a restaurant with speed, efficiency and little to no judgement? Yes. Can a machine read your micro expressions and empathise with how you're feeling? No.
One quality we will see becoming more important as tech evolves is that of effective communication. As Amy explains:
At Far From Avocados, we look for people who understand how audiences interact with content – but who also have the understanding of the modern customer journey, the ability to create content for each stage of that journey, and the digital skills to distribute it.
2. Flexibility
Finding new approaches to existing problems is a large part of the role of a creative.
As the audiences consuming creative content mature and develop, innovation is required to ensure brands can still reach them in a way that feels relevant and organic.
This poses more of an opportunity than a challenge according to Amy.
"Far From Avocados has some fairly advanced audience management techniques and we see content as a tool to identify prospective customers as well as just selling to them," she explains.
3. A critical mindset
It's not enough to be creative these days. To be a successful content marketer you need to be able to critically analyse the needs of your client, the parameters of their brand and the audience they're trying to reach.
For Amy, a candidate with an analytical mindset will always have the edge.
In our agency, creativity, lateral thinking and strategic intelligence are not just our core values, they are incredibly important in everything we do.
4. A willingness to adapt to any and all situations
As tech continues to develop, marketers and businesses alike need to become more flexible and adaptable. As she notes:
Startup firms can't be developed using dated models. New capabilities are required all the time. Understanding emerging technologies and how to use them to deliver content to the market is crucial.
For creatives and CEOs alike, success shouldn't just be about making profit. Instead, it should be about building a business model that's sustainable in the long-term. As Amy notes:
"Successful businesses do not start their planning with financial returns, they start with performance of their mission."
Looking for a creative role? Join the team at Far From Avocados.