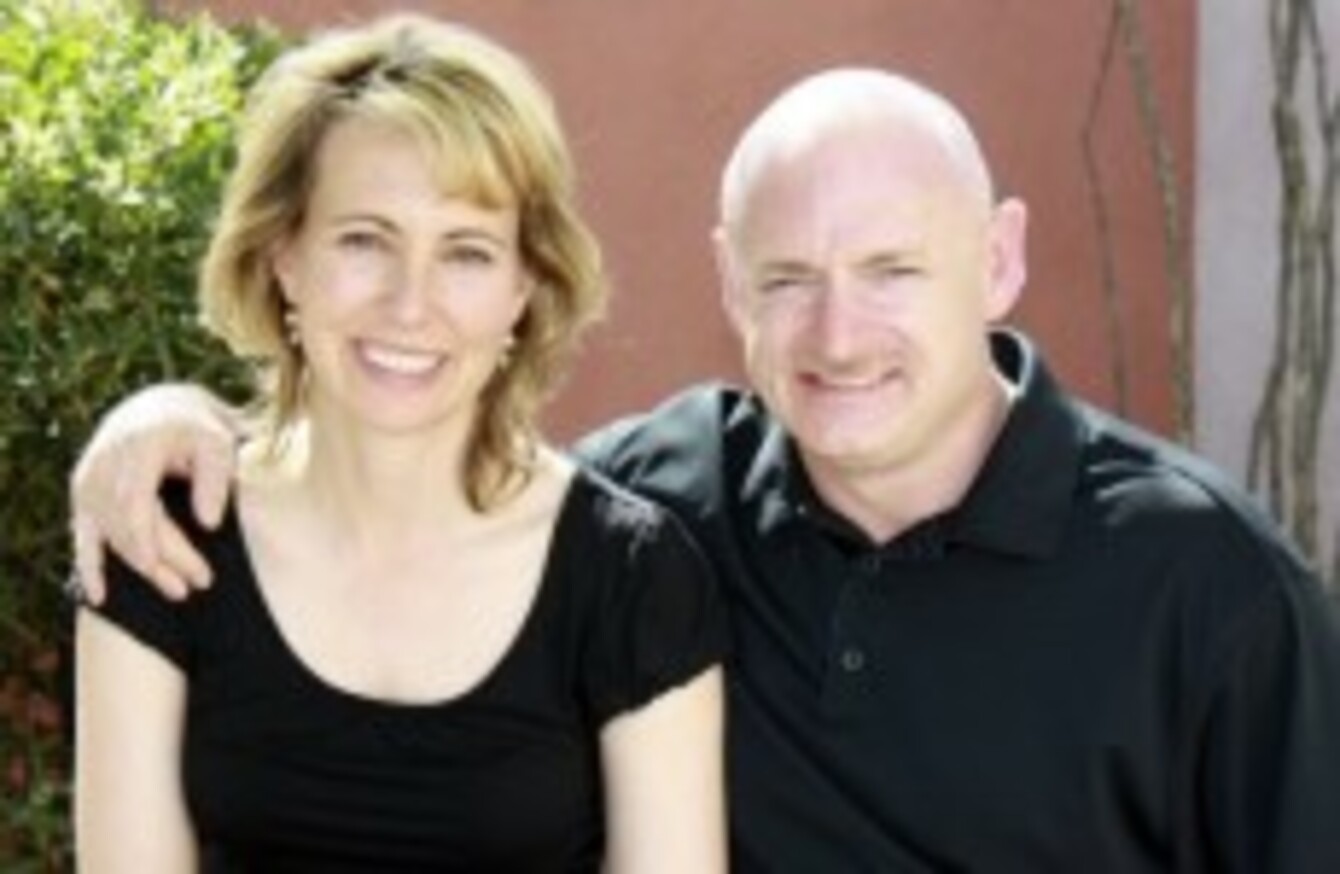 Gabrielle Giffords and husband Mark Kelly
Image: PA Images
Gabrielle Giffords and husband Mark Kelly
Image: PA Images
WHEN CONGRESSWOMAN GABRIELLE Giffords was shot at a constituency meet and greet on January 8 in Arizona, premature reports of her death filtered out from some established news sources.
These included ABC News which later issued an apology for reporting briefly on their website that she had died from her wounds. The confusion – stoked by the instant spread of reports and rumours on social media sites – was only cleared up when a spokesperson from Tucson University Medical Center told the press she was still alive. She was undergoing emergency surgery and since then has made a pretty miraculous recovery for someone who was shot at point-blank range.
Now Giffords' husband Mark Kelly has revealed that he had heard the false early reports of his wife's death even as he rushed to her side in hospital. Ironically, Kelly's revelation came in an interview he gave to ABC's 20/20 programme on Tuesday night.
He said that he had been told by telephone that Gabrielle had been shot. Unfortunately, he, his children and his mother heard the erroneous report on television while sitting on a friend's private plane, trying to reach Tucson. Kelly said:
The kids, Claudia and Claire start crying. My mother, you know, I think she almost screamed. And I just, you know, walked into the bathroom, and you know, broke down.
The family only discovered the report was wrong 20 minutes later. Since then, Giffords has made great steps towards recovery. Her parents say she is to be moved to a physical rehabilitation centre in Texas on Friday, according to CNN.
Six people died during the shooting at a Safeway supermarket in Tucson, including a nine-year-old girl who was born on 9/11. A 22-year-old man, Jared Lee Loughner, has been charged with murder and attempted murder.