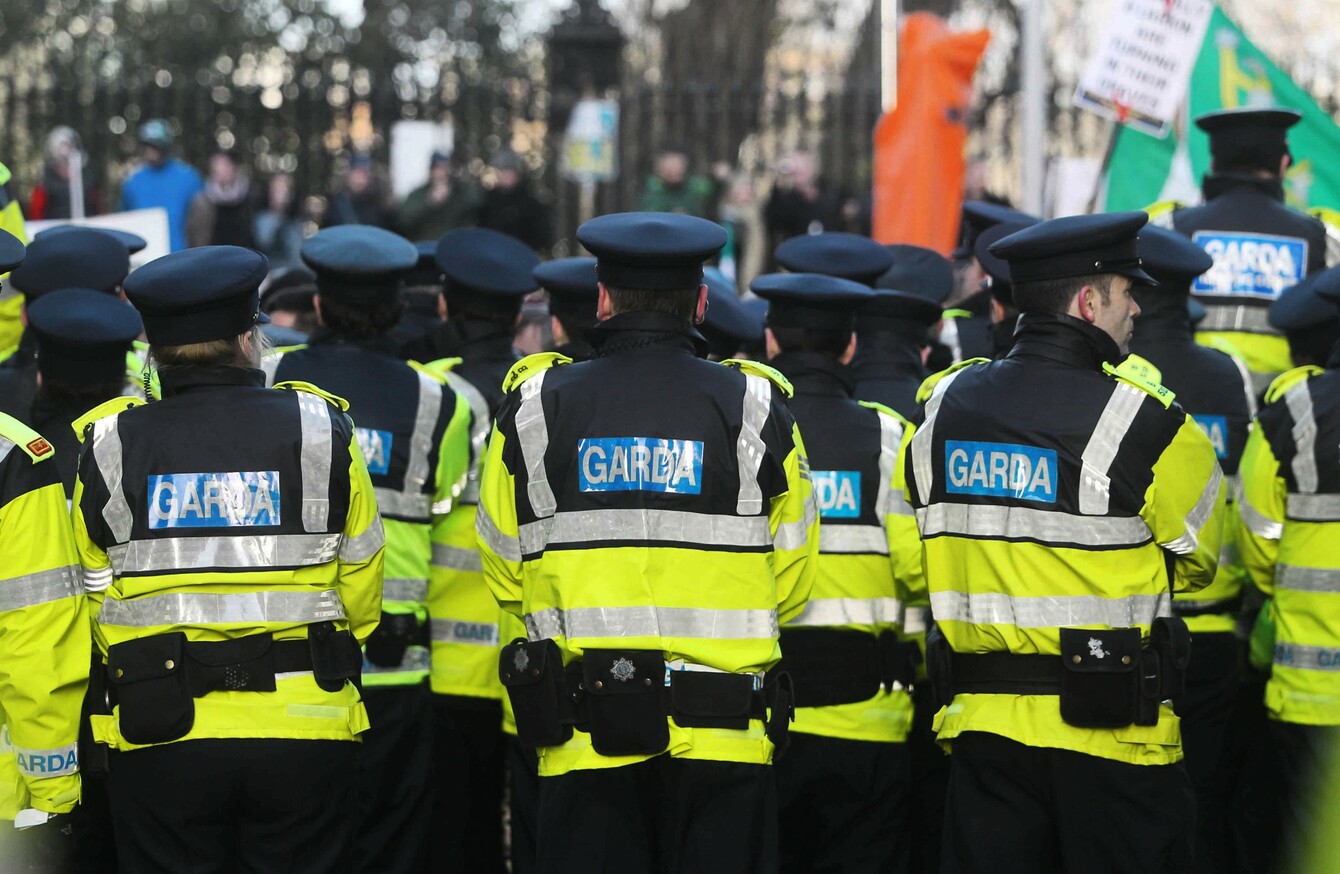 Image: Sam Boal
Image: Sam Boal
CHILDREN AND OTHER family members of gardaí are being targeted on social media sites and subjected to "horrendous harassment".
Middle-ranking gardaí will debate motions over the next two days about the impact of social media posts identifying them.
Pat Baldwin, who is a sergeant in Kilkenny told reporters this evening at the annual conference of the Association of Garda Sergeants and Inspectors (AGSI) in Killarney that a number of members have approached him in recent months about social media users revealing in posts or comments where they live.
"Some members of their family have suffered horrendous harassment and continuous and sustained not short of bullying on social media because of their job," he said. "On one occasion one of their kids was pinpointed and for another member it was mentioned where he trains kids about his job and something that was posted on social media about him."
It seems to be a certain level of person who targets members who they've had interaction with or believe they are responsible for something that happened to them.
They have no specific complaint – they just want to identify that member and harass them.
One of the motions on this year's AGSI agenda directs the national executive to call on Minister for Justice Frances Fitzgerald to:
…introduce a criminal offence of photographing or otherwise capturing an image, moving or otherwise, of a member of An Garda Síochána in the exercise of their duty without the member's consent and to publish or otherwise post this image on any media with intent to identify this member.
A separate motion calls for the Commissioner to adequately protect and support members and their families who are being subjected to social media harassment and other forms of intimidation as a result of doing their job.
"There are laws in relation to harassment, but that takes a considerable amount of time to investigate and its too late because it's on social media. People of the same mind start liking it and making other comments," Baldwin said. "It's very devastating to the member and their families – particularly families."
"We want the Minister to consider all options in relation to a criminal offence where members are being identified, their locations and their homes and families as a specific offence for this type of behaviour."
We'll have more from the conference in Killarney over the next three days. Follow @michellehtweet for updates.