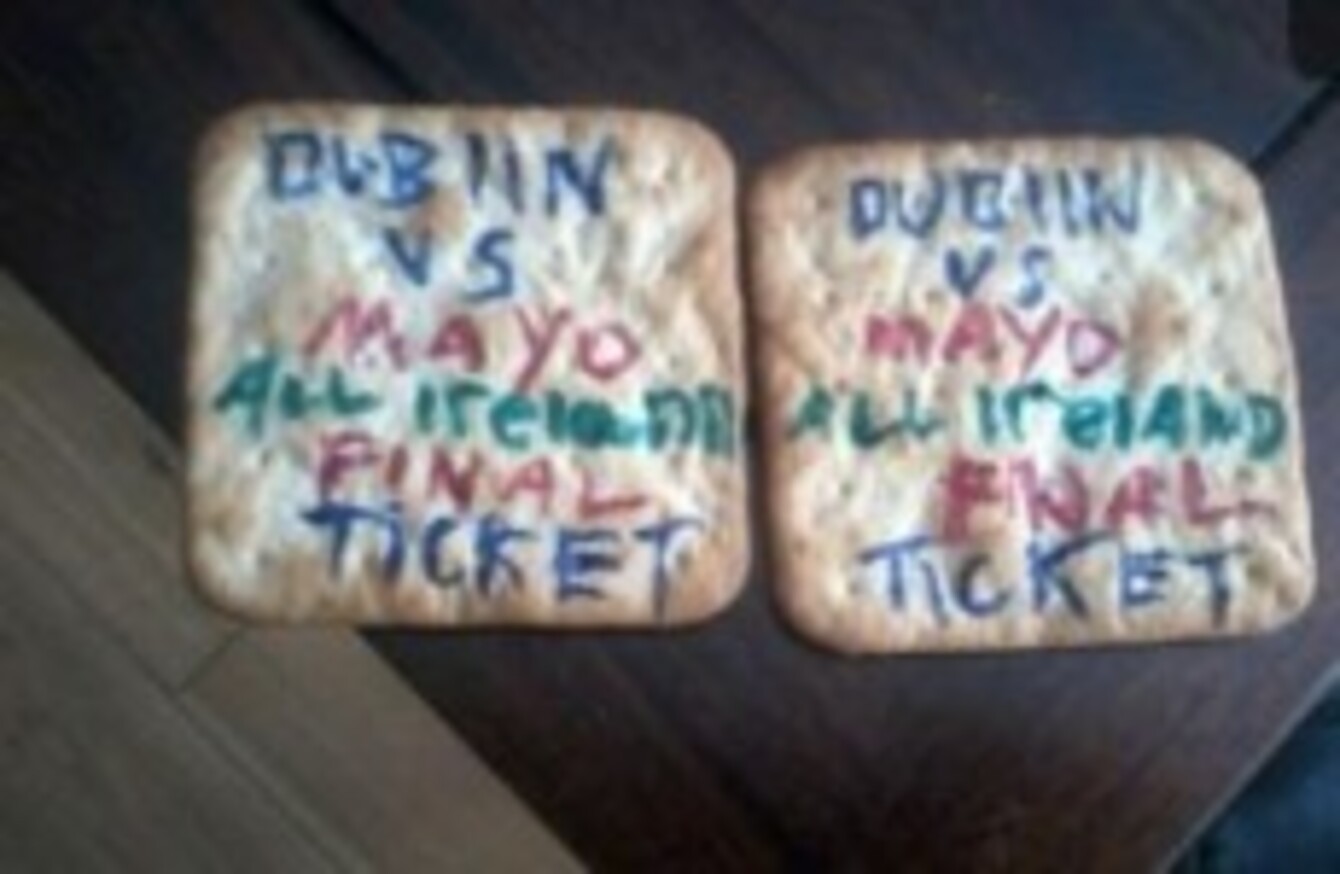 Image: Seán Murphy
Image: Seán Murphy
IN THEIR EAGERNESS to get their hands on the golden tickets to tomorrow's All Ireland Football final, desperate fans are parting with sums reported to be north of €1,000.
And, unfortunately, as with any situation where there is money to be made, there are unscrupulous chancers willing to make money off that desperation.
To that end, those wishing to buy tickets have been warned to be vigilant.
The Garda Press Office told TheJournal.ie that the magnitude of the game made no difference to policy.
"Only purchase tickets from accredited sources beware of touts selling Tickets. There are stringent ticket checks in place at the Stadium for this purpose and tickets have security features," says the official advisory ahead of the game.
Earlier this week, the GAA cancelled premium tickets that had ended up in the hands of touts.
On Ebay.ie, two Cusack Stand tickets have attracted a bid of €640.