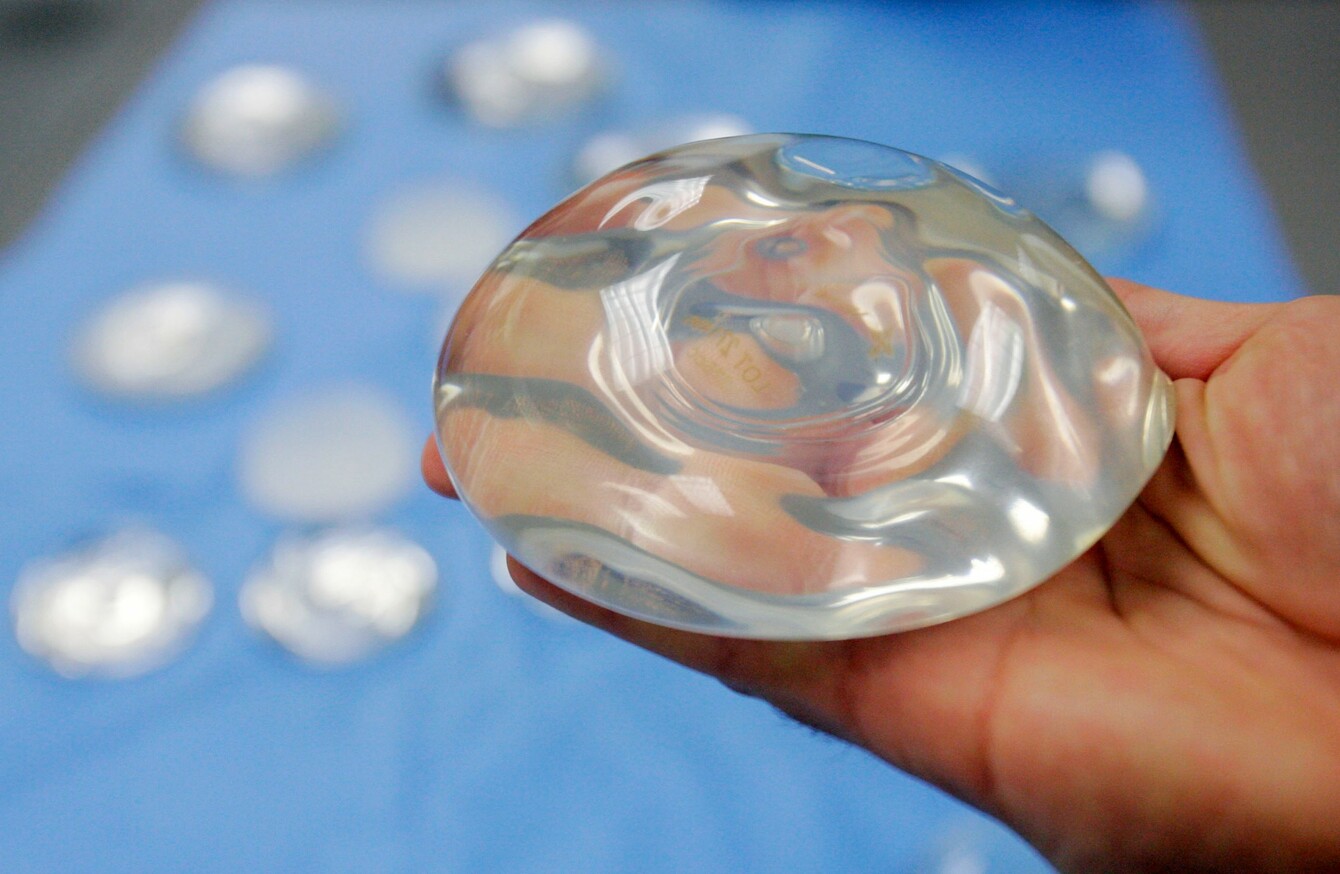 Image: AP/Press Association Images
Image: AP/Press Association Images
DUBLIN-BASED BREAST IMPLANT maker GC Aesthetics has raised $20 million in its latest funding round, which included backing from the owners of Barry's Tea.
The company said the money, its Series D financing round, would be used to help it become the largest supplier of the cosmetic surgery product outside the US.
Mid-last year GC Aesthetics filed a prospectus to float on the Nasdaq stock exchange with plans to reportedly raise $75 million in the process.
However the idea was shelved in September, with the company citing a global downturn in share markets and instability in emerging economies as the reasons behind it abandoning the plans.
A large chunk of its sales come from Latin America, including Brazil – where a recession has continued to deepen this year.
GC Aesthetics instead opted to continue with private funding after raising $74 million, mostly in loans, during 2014 and another $10 million last year.
Barry's Tea and Oyster
It said the latest backing included support from previous investors, which included Barry's Tea Holdings – whose owner Tony Barry runs the famous tea business.
Other investors include Irish e-learning entrepreneur Bill McCabe's Oyster Capital. McCabe also serves as a director at the breast-implant firm.
GC Aesthetics CEO Ayse Kocak said she was confident investors' trust in the company "will be rewarded by our continued expansion and growth".
The latest accounts for the company show its sales hit nearly $53 million in 2014, up 18% on the figure for the previous year. However pre-tax losses during the same period snowballed to $90 million, an increase on the $18.5 million loss posted in 2013.
The vast majority of its losses for the year came from finance expenses, which included $27.5 million paid in interest on investors' preference shares from previous funding rounds.
GC Aesthetics has its head office in Sandyford and manufacturing facilities in both the UK and France, where it operates under the Nagor and Eurosilicone brands respectively. It employs around 400 people worldwide.
Written by Peter Bodkin and posted on Fora.ie