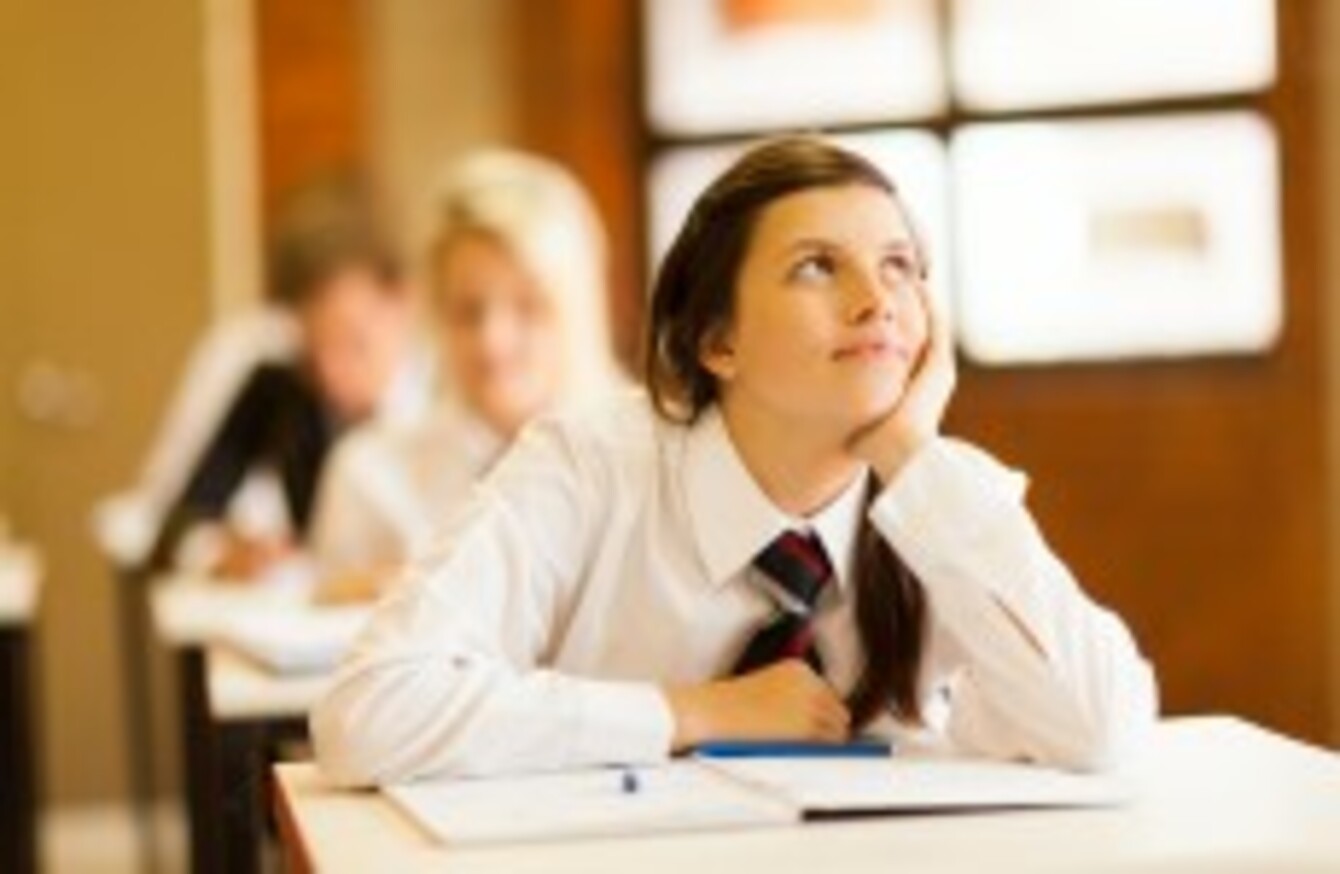 Image: daydreaming schoolgirl via Shutterstock
Image: daydreaming schoolgirl via Shutterstock
THERE IS STILL no country in the world where women have equal status or influence to men according to a report published by Plan Ireland today.
It highlights how women still lag behind men when it comes to education accomplishment, earning power and political influence. It also shows that millions of women are victims of violence and abuse.
The report entitled, "Pathways to Power" Creating a Sustainable Change for Adolescent Girls, is an initiative of Plan Ireland's Because I am a Girl campaign.
It found that:
29% of adolescent girls and young women have experienced violence at the hands of their partners.
1 in 3 girls in the developing world are married by their 18th birthday.
Worldwide, women still earn between 10-30% less than men.
Globally, women make up only 21.9% of parliamentarians, with only 19 female world leaders.
Of the 500 largest corporations in the world, only 25 have a female chief executive officer.
The report also makes a series of recommendations on how to transform the institutions that wield power and inhibit them from progressing.
This short video was shown at the launch of the report today.
Source: Plan UK/YouTube
CEO of Plan Ireland, David Dalton, said:
Girls face double discrimination because of their age and gender. Astonishingly, 70% of the one billion people living in extreme poverty are women and girls.
Seán Sherlock TD, Minister for Development, Trade Promotion, and North South Co-operation said:
Access to quality education empowers women and promotes better health and livelihood options for them and for their children.
"Despite progress over the last decade, the right to education is still denied to an unacceptably large number of girls today."