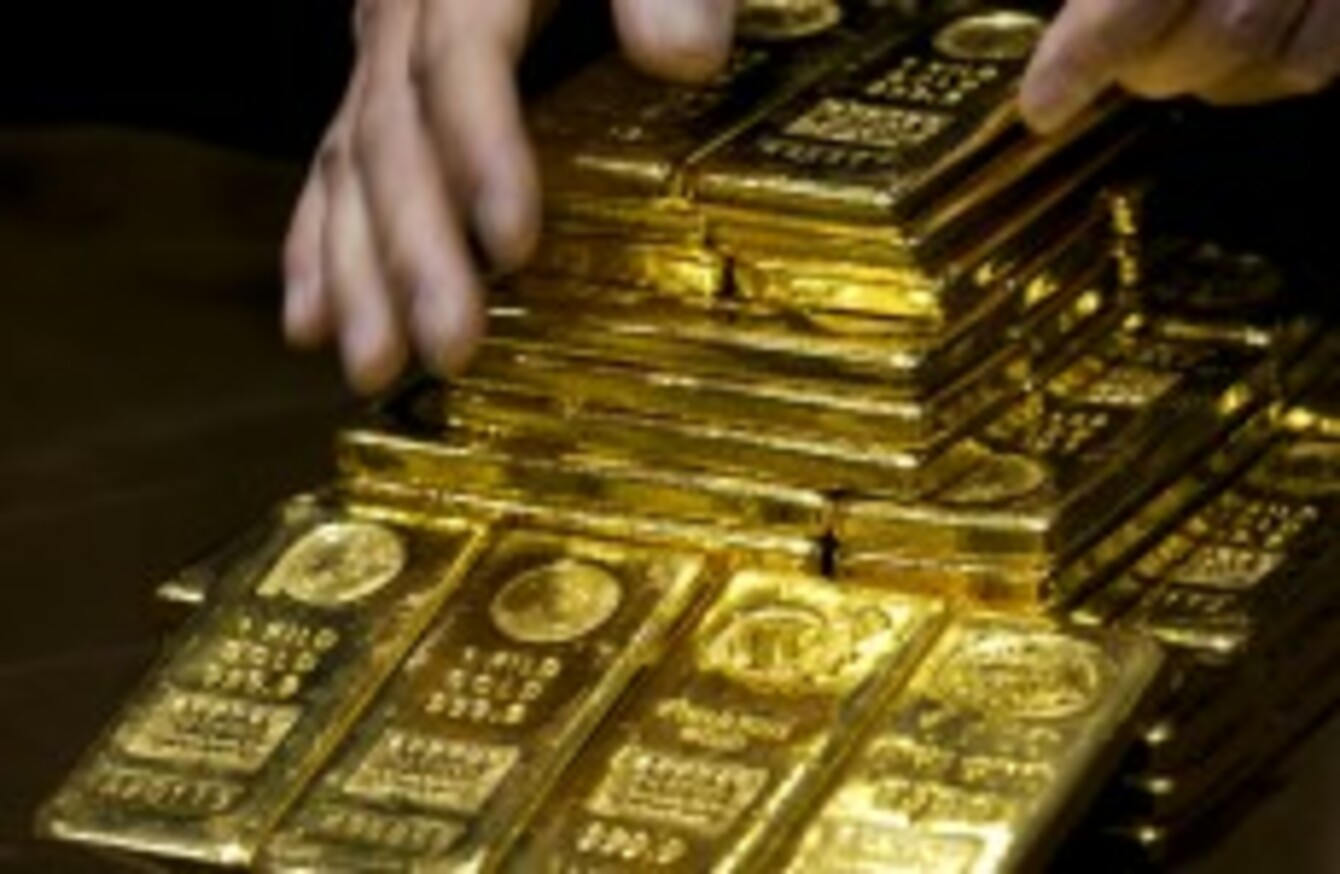 Lovely shiny gold bullion bars
Image: AP Photo
Lovely shiny gold bullion bars
Image: AP Photo
THERE COULD LITERALLY be gold in them thar hills.
A surveyin Wicklow and Wexford has identified a number of areas that may contain gold deposits. The work was carried out as part of an ongoing exploration of the area by an Irish company which has been searching for gold in the region.
"Gold in the Wicklow hills has been known for over 200 years but finding commercially viable deposits is a far more complicated issue," said John Telling of Connemara Mining.
Connemara Mining carried out a survey from the air to look for gold deposits in the area as part of an ongoing exploration of the area with Canadian company Hendrick Resources.
The results of the survey are being processed in Canada and are due within six weeks. However John Teeling said an expert has examined the raw data from the survey and believes that the results could be significant:
"He believes that he has identified previously unknown 'potential' targets for gold deposits," said Teeling.
These are targets that could not be identified from conventional ground-based exploration. Final results from [Canada] are due within six weeks following which the next stage of exploration will be decided.
The Irish company had announced a joint venture with a Canadian exploration company back in February to mine for gold after tests found that an area of around 130 square kilometres was likely to have significant amounts of gold in the rocks and the rivers.
The companies are licensed to explore the area, but if large quantities of gold are found then companies involved will have to apply for a licence to mine the resource.