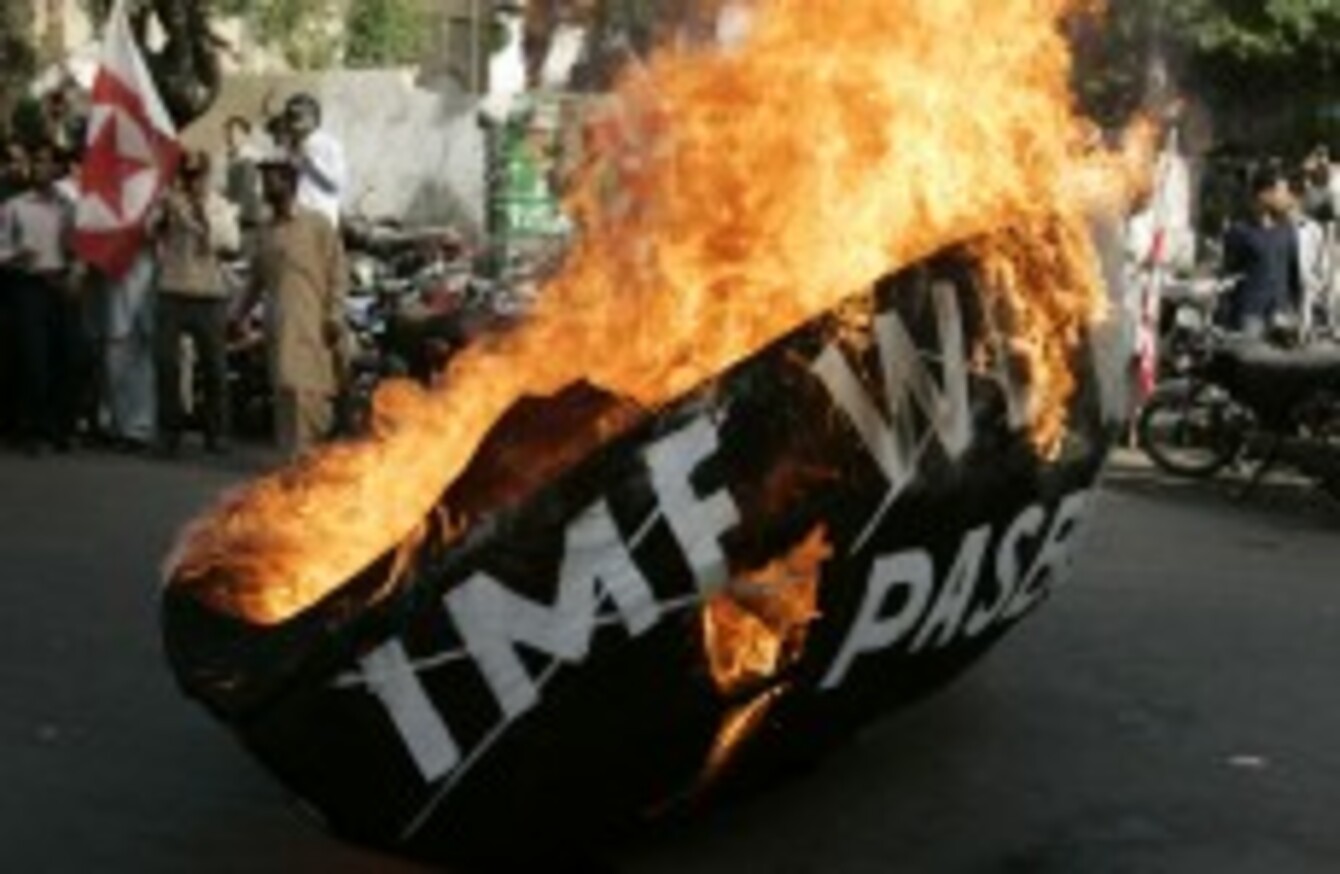 Image: Shakil Adil/AP
Image: Shakil Adil/AP
A HIGHLY-RESPECTED economist from Goldman Sachs believes that there is still a risk that Ireland will be forced to access emergency bailout funds from the IMF and European Union.
Producing a research note ahead of tomorrow's NTMA bond auction of four- and eight-year paper, Eric Nielsen wrote:
As we discussed in the European Weekly Analyst the week before last, we think there is a measurable risk that Ireland (and Portugal) will access the EFSF and IMF, but probably only early next year. They are still well funded for some months. Meanwhile, Spain continues to look better – as we think they should.
In his note – widely read by investors across the globe ahead of tomorrow's auction, he also draws attention to the report from Barclays last week:
Picking up on the theme, the Irish Independent claimed that the Irish government is close to calling in the EFSF and the IMF, something denied by the IMF.
He continues:
The thing to watch in this auction is the yield. Anything above the magic 5% number that is likely to be charged by the European stability fund will be interesting. These yields are not sustainable. Ireland will have to access the fund as well if they rise at this rate. – Greece scrapped plans for a 12M issue back in July, not just because there wouldn't be any demand for it, but also for fear it would exceed the 5% offered at the ECB/IMF and cause a panic.
In an attempt to ease such fears ahead of tomorrow's auction, Central Bank governor Patrick Honohan told a conference this afternoon that he believes "budgetary programmes" need to be "reprogrammed in the light of circumstances".
He explained that his main goal for the present was to guarantee that "the government's funding costs are not damaged by a market perception that the government might not be going to deliver what it is going to deliver."
If Honohan is unable to manage such a perception before tomorrow's auction – with bidding closing at 10:30am – and the yield lies above 5% then there could be an immediate jump to seek foreign aid.