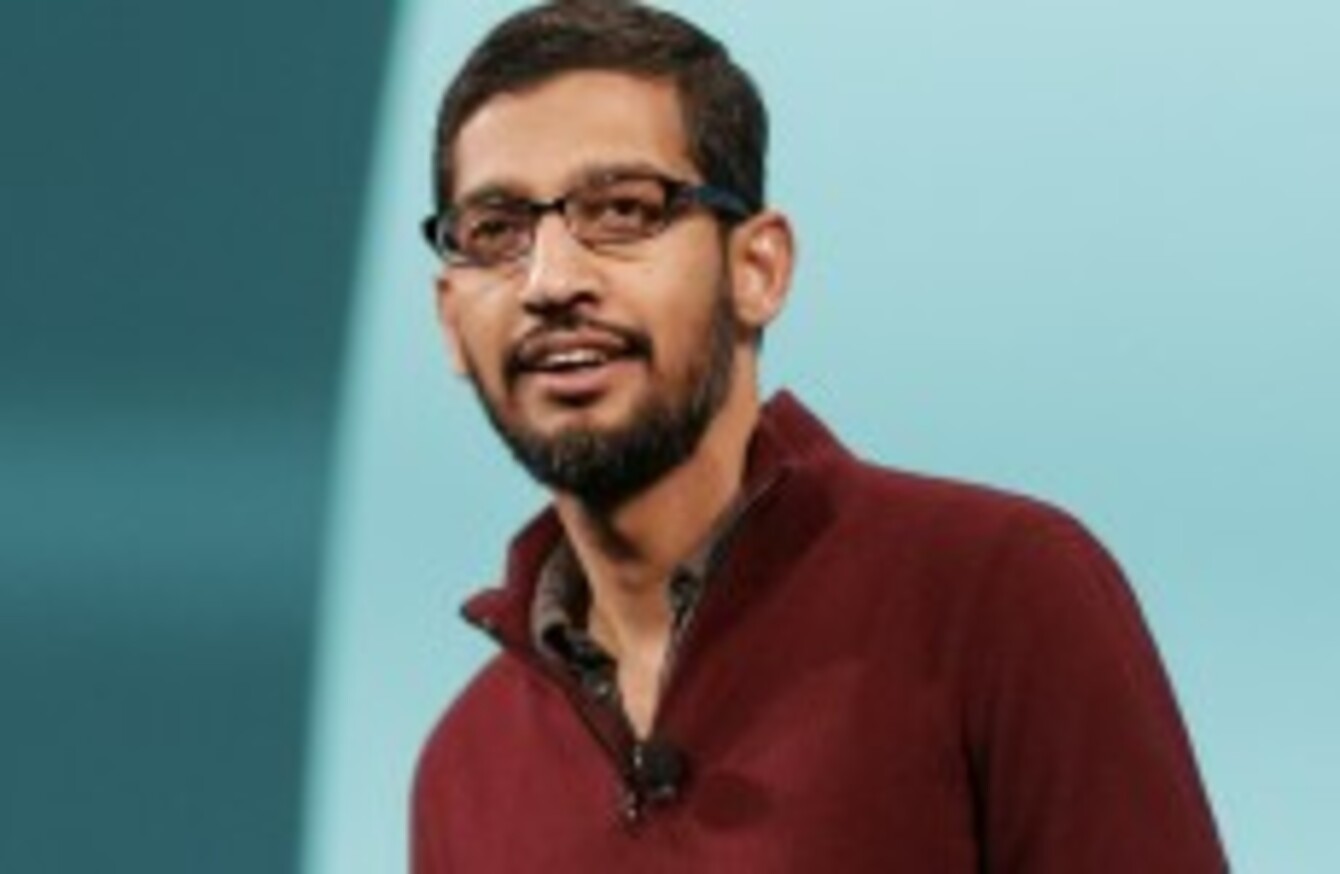 Sundar Pichai at Google I/O back in 2014.
Image: AP/Press Association Images
Sundar Pichai at Google I/O back in 2014.
Image: AP/Press Association Images
IT WAS AN interesting keynote for Sundar Pichai, one of Google's rising stars who oversaw the success of Android.
Pichai, who now leads a number of Google's products like search, Gmail Chrome, ad tech, maps, commerce, and social and has seen a billion Android device ship under his watch, spoke about a number of subjects during his time at Mobile World Congress.
They included the cloud (it's going to power experiences like Google Translate and Machine Learning), self-driving cars (they take a partnership-orientated approach that people might not be aware of) Android Pay (Google Wallet will be a customer of it, and it will use NFC first but will be open to other methods like biometrics), Project Loon and the future of Android.
It was a nice, if not terribly revealing, keynote and Q&A with questions zoomed through.
The term ecosystem was coined a number of times, referring to how Google would start off small with a new project and then build it up gradually, a strategy it's apparently using for wearables, Project Loon, Project Titan (its solar-powered, WiFi aircraft which will make its first flights in a matter of months) and bringing Google Play to China.
But the most interesting part of the talk wasn't something he said, but did. During his keynote, Pichai took out a Samsung Galaxy S6 Edge and praised it, saying it was an example of the possibilities of mobile.
That in itself is high praise, coming from the mastermind of one of the most popular OSs out there, but what's particularly interesting about this was how rocky Google's relationship was with the Korean giant in recent times.
Samsung made no secret of wanting to move away from Android and adopt its own OS Tizen. So far, that hasn't gone to plan with its rollout being something of a disaster. A less than stellar 2014 certainly didn't help matters meaning it had to regroup.
Now, it's embraced Android and launched its own payment service which potentially has more potential than Apple or Google's efforts. It's an endorsement that wouldn't have happened last year, but it could be a sign that Pichai is quietly confident that Android and Google can see off any challenges. It would certainly fit his persona if that was the case.
Quinton O'Reilly is at Mobile World Congress in Barcelona all this week. Follow all the goings-on at @TheJournalTech.