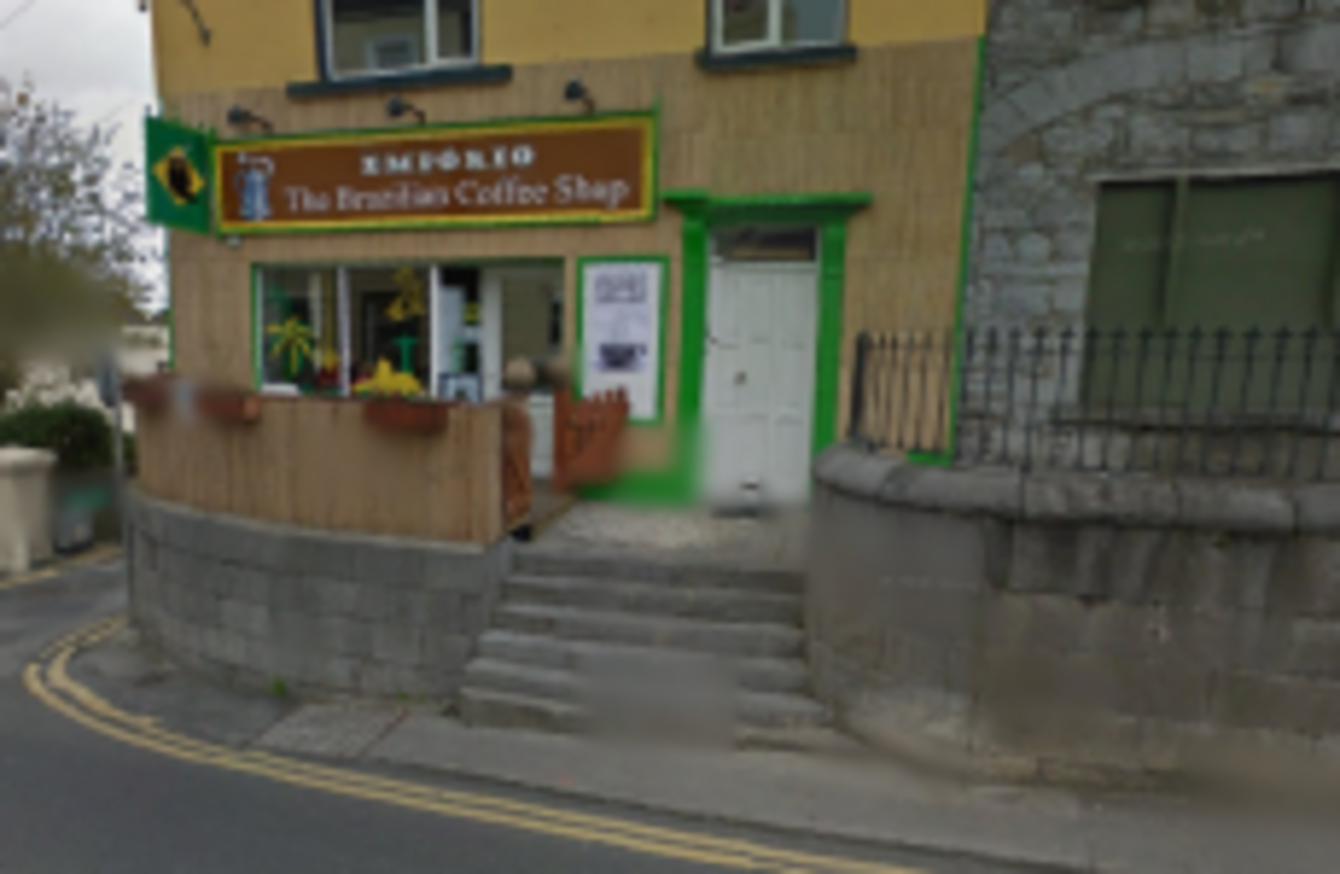 At the community's peak in 2007 there were 1,600 Brazilians in Gort.
Image: Google Maps
At the community's peak in 2007 there were 1,600 Brazilians in Gort.
Image: Google Maps
IN A GYM in the town of Gort on the Galway-Clare border, Jobert Marinho is training hard to hone the martial arts skills of his native Brazil, hoping to win a major national title for his local club.
"I was always into fighting but when we moved here I was waiting for something to come up," the 17-year-old said, lacing up his boots and stepping into the ring at the boxing club in Gort.
Marinho moved here with his family five years ago from the central Brazilian state of Goias, and is one of up to 400 of his compatriots living in this rural town of just 2,600 people.
Gort became known as "Little Brazil" following an huge influx of workers during the Celtic Tiger years. At one point a third of residents were Brazilian.
Ireland's financial crisis and Brazil's economic boom sent many of the migrants home, but those that remain keep the Brazilian flag flying.
"Even in school the Irish people in the same class as the Brazilians start learning a little Brazil because the Brazilians talk Portuguese all the time," Marinho told AFP, laughing.
The teenager is hotly tipped to win Ireland's amateur Mixed Martial Arts title as a rising Brazilian jujitsu star, and has helped fire up other fighters in this small town.
"A Brazilian fighter has different techniques than another nationality and you pick that up and get a hundred times better," said Marinho's sparring partner, Ruairi Broderick, 22.
Like the Irish emigrants themselves
Football is another area of common ground for the locals and the Brazilians, and both nationalities play for the local Coole FC, which carries both countries' national flags on its crest.
Local priest Kevin Keenan once held weekly Portuguese masses at the local church, and the message on his answering machine message is still in English and in Portuguese.
But the masses are now held monthly, as he tries to encourage his flock to integrate more.
"What I've been trying to do over the years is to get them to go to the regular masses, so those who are settling here and are working away are integrated into the local community," he said.
The presence of such a large Brazilian community in such an unremarkable town, miles from any obvious economic hub, can be traced back to a single Irishman from Cork.
Jerry O'Callaghan was exporting beef from Brazil when a meat factory in the Goias town of Anapolis closed down.
He organised for some of the former workers to move to Ireland to work in the beef industry there, and word quickly went back of other jobs in the booming construction industry.
At the community's peak in 2007 there were 1,600 Brazilians in Gort, and they even held their own annual Quadrilha festival.
"It was like what the Irish themselves did when they emigrated to England or America," said local councillor Gerry Finnerty.
'60 % Brazilian' 
At the Real Brazil grocery shop, a steady stream of Brazilians come in to buy a taste of home.
Among them is Rosemar Da Silva, who worked in the meat factory and then in construction before seeking work in England when the economic crisis hit.
He returns to his family in Ireland every few weeks — his wife is Slovakian and his two children are Irish, so he does not intend to return to Brazil.
Behind the counter, Elvi Fernandes describes how her six-year-old son is learning Irish at school and has started to play hurling.
"I like it here, it's quiet, better for the children," said the Brasilia native, adding that she hopes that some day, some of her friends who left Gort will return.
Hairdresser Marcos Marinho came here seven years ago to serve the Brazilian community. These days, his business also caters to Irish and eastern European customers.
His 18-year-old daughter Thayla is studying business studies at college and hopes one day to take over the barber shop.
"I guess I'm 60 percent Brazilian and 40 percent Irish now," she said.