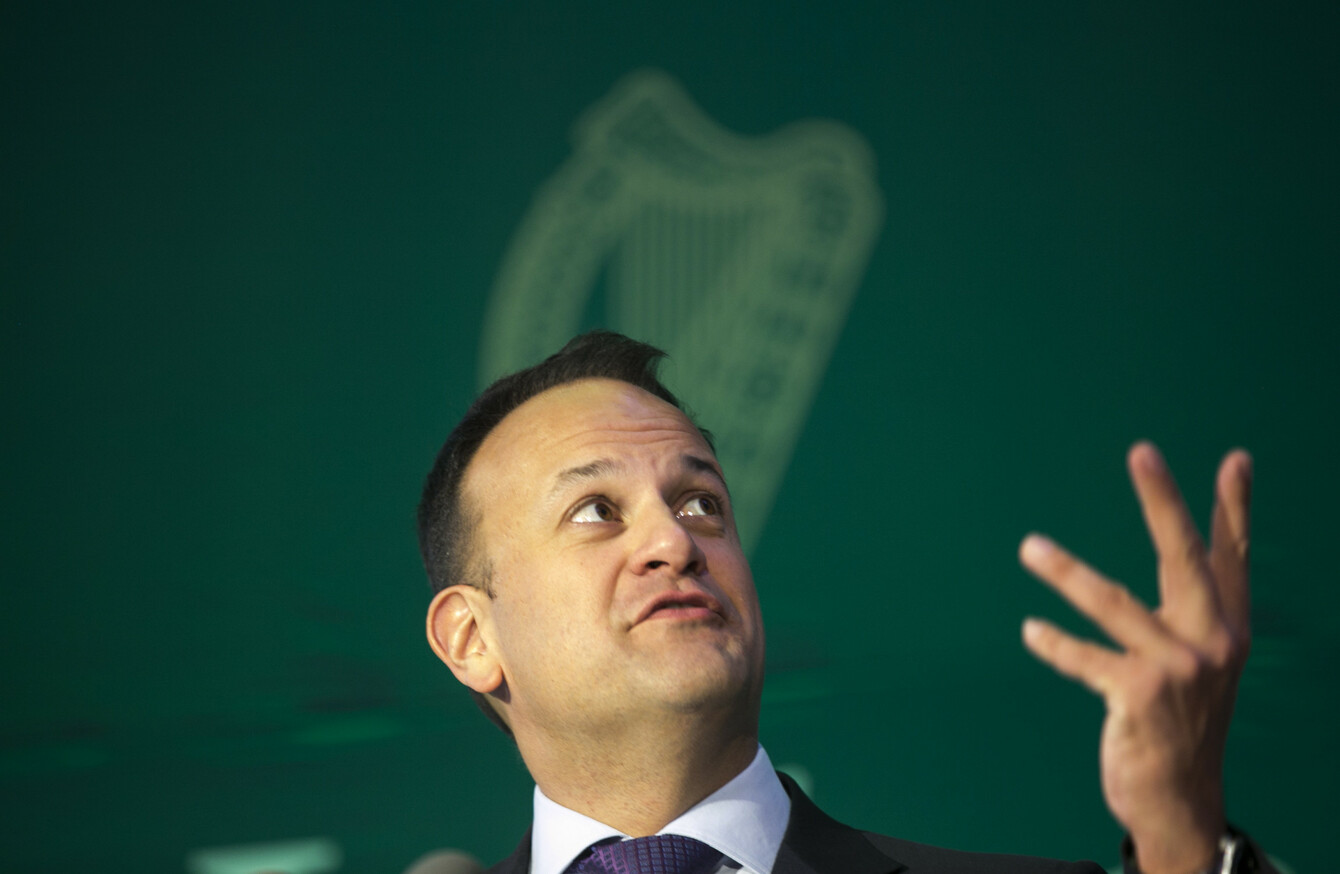 Image: Sam Boal/Rollingnews.ie
Image: Sam Boal/Rollingnews.ie
THE GOVERNMENT HAS published a draft national risk assessment of what it says are the most significant risks facing the country, but wants the public's help in drafting its final report.
Its draft document contains warnings on issues such as Brexit, an overheating economy, climate change and the impact of social media on public debate.
In a statement, Leo Varadkar said the draft report is meant to "stimulate debate" so that we can "avoid group-think and have a genuine consultation".
He also said that the more people who contribute, the more accurate the final report will be.
The draft said that the national risk assessment is an exercise in "horizon scanning", and helps in efforts to avoid repeating failures of the past, when "risks were not identified in time to avoid or mitigate them".
The ones identified in this draft come on the back of an extensive process, involving government departments, public bodies, universities, civil society groups, think tanks and the NGO sector contributing to the discussion.
Brexit, in particular, is singled out in the report as it is an "overarching risk which amplifies many of the individual risks listed".
"These are challenges both to Ireland's peace and prosperity, and how they are dealt with in the months and years ahead may have significant impacts for Ireland in the future," it said.
On the prospect of the economy overheating, it said: "Looking forward, however, there are risks around over-stimulating the economy if growth rates continue on the present trajectory and as the economy potentially approaches its capacity limits."
The report specifically mentions this Friday's Eighth Amendment referendum in relation to the impact of social media on public debate, and said that particular concerns had been raised about this.
It added: "While social media platforms offer many benefits, the lack of oversight of both social media users and their data has led to a greater risk of the spreading of misinformation or so-called 'fake news', with associated challenges for and risks around regulatory systems readily apparent.
The targeting of social media users with political advertisements and sponsored news stories to influence their beliefs, opinions and possibly voting intentions, for example, is of considerable concern.
The government is asking the public three questions about its draft report: 1) Have the correct strategic risks been identified, or are there more significant ones? 2) Should any particular risks be prioritised? 3) Are any of the risks listed not significant enough to be included?
You can read the draft national risk assessment here.
And you can take part by sending an email to nra@taoiseach.gov.ie by Wednesday 20 June. A submission can include responses to questions listed in the document, including the identification of further risks, the government said.