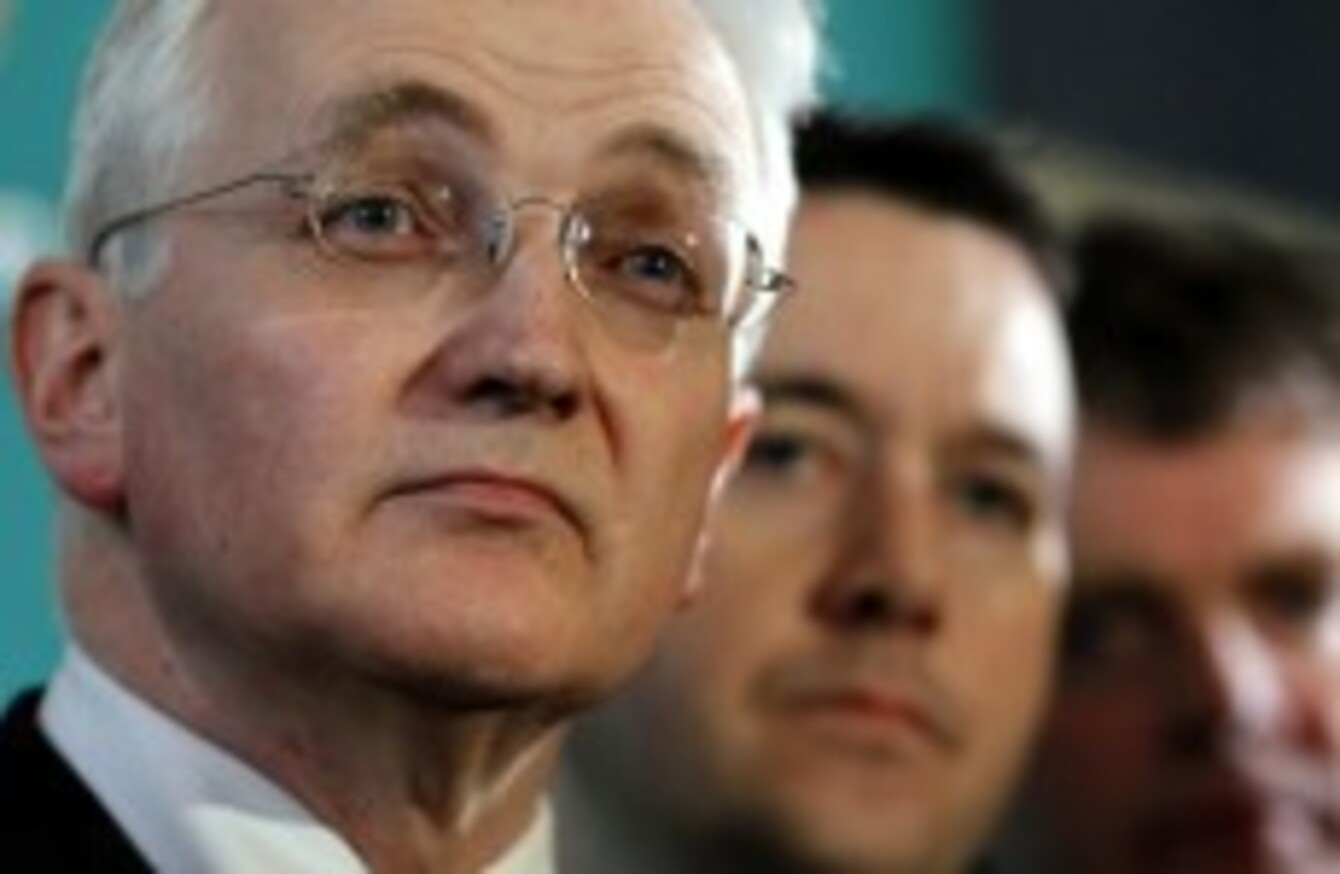 John Gormley
Image: Peter Morrison/AP/Press Association Images
John Gormley
Image: Peter Morrison/AP/Press Association Images
GREEN PARTY LEADER John Gormley looks set to lose his seat in Dublin South-East according to the tallies so far.
With all of the ballot boxes open, Gormley, the former environment minister, has just a 6.7 per cent share of the vote.
Fine Gael have 35 per cent share , Labour on 25 per cent, Fianna Fáil's Chris Andrews may hang on with 11 per cent of the vote so far.
Independent candidate Paul Somerville looks set to be elected but fellow independent Dylan Haskins appears to have failed to make an impact despite a high profile campaign.
Gormley's demise is mirrored by Green Party candidates across the country with Paul Gogarty already having conceded and Eamon Ryan is said to be in trouble.