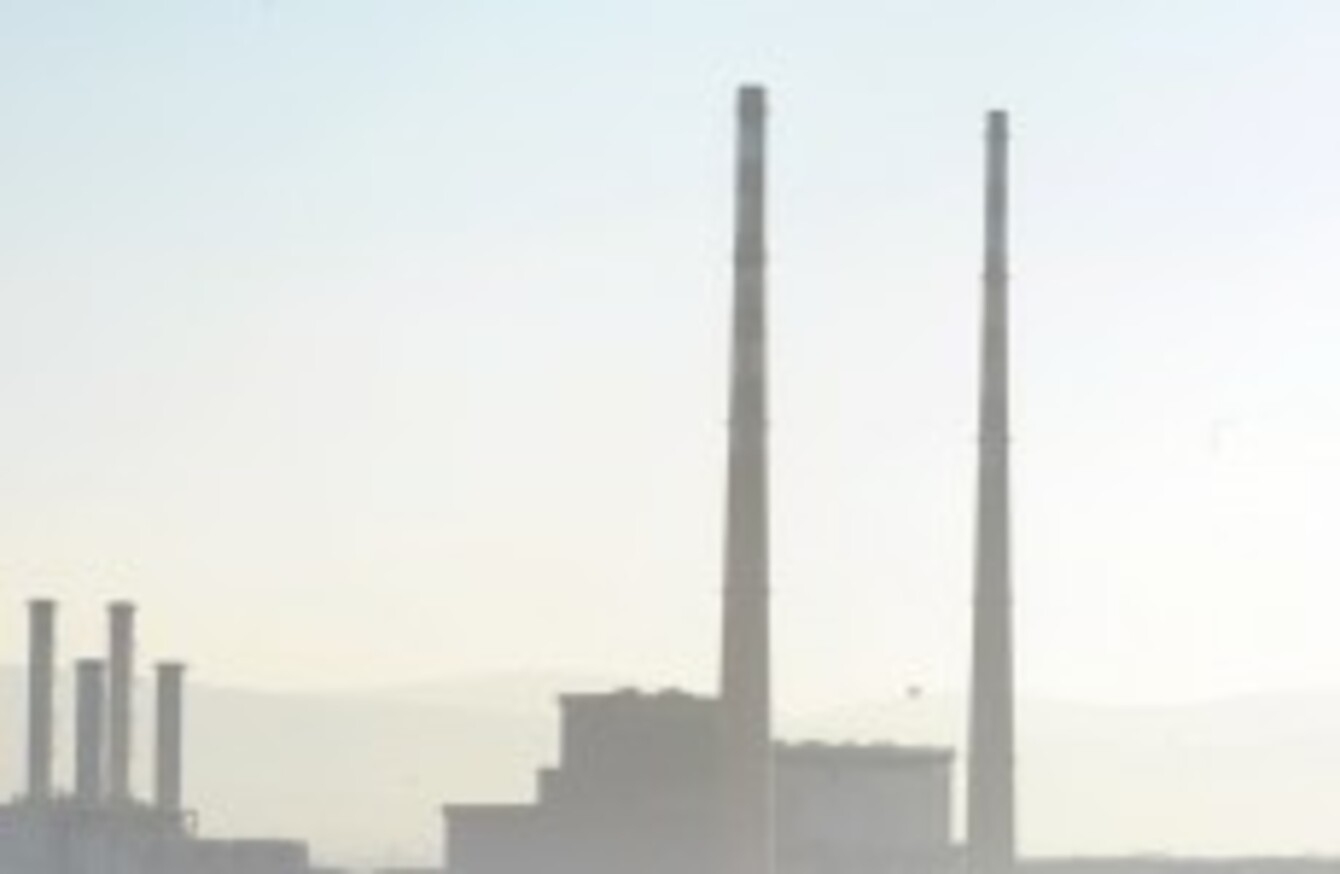 Image: Laura Hutton/Photocall Ireland
Image: Laura Hutton/Photocall Ireland
THE LEVEL OF greenhouse gases emitted by Ireland's industries fell by over seven per cent in 2013.
The latest figures from the EU Emissions Trading Scheme partners shows that around 100 Irish companies produced 15.68 tonnes of carbon dioxide last year, compared with 16.89 in 2012.
These include sites operating in the power generation, cement, lime, and oil refining sectors.
Also included are large companies in sectors such as food and drink, pharmaceuticals and semi-conductor producers.
Companies participating in the scheme are required to report their emissions to the Environmental Protection Agency (EPA).
The decrease in reported emissions for 2013 is largely due to lower emissions from the power generation sector, which saw a decrease of 11.5 per cent from the conventional power plants.
This decrease may be partly due to extended shutdowns of units at Moneypoint coal-fired power station, coupled with the availability of renewable energy.
Emissions from the cement production industry decreased by 4 per cent due to lower production levels, while companies in the food and drink sector reported an overall increase of the same amount.
Dr Maria Martin of the EPA said that radical change was needed to encourage companies to go green.
"We need radical structural reform of the EU Emissions Trading Scheme in order to ensure that the price of carbon will be at a level which incentivises real change in how we manage our energy requirements and reduce our greenhouse gas emissions."