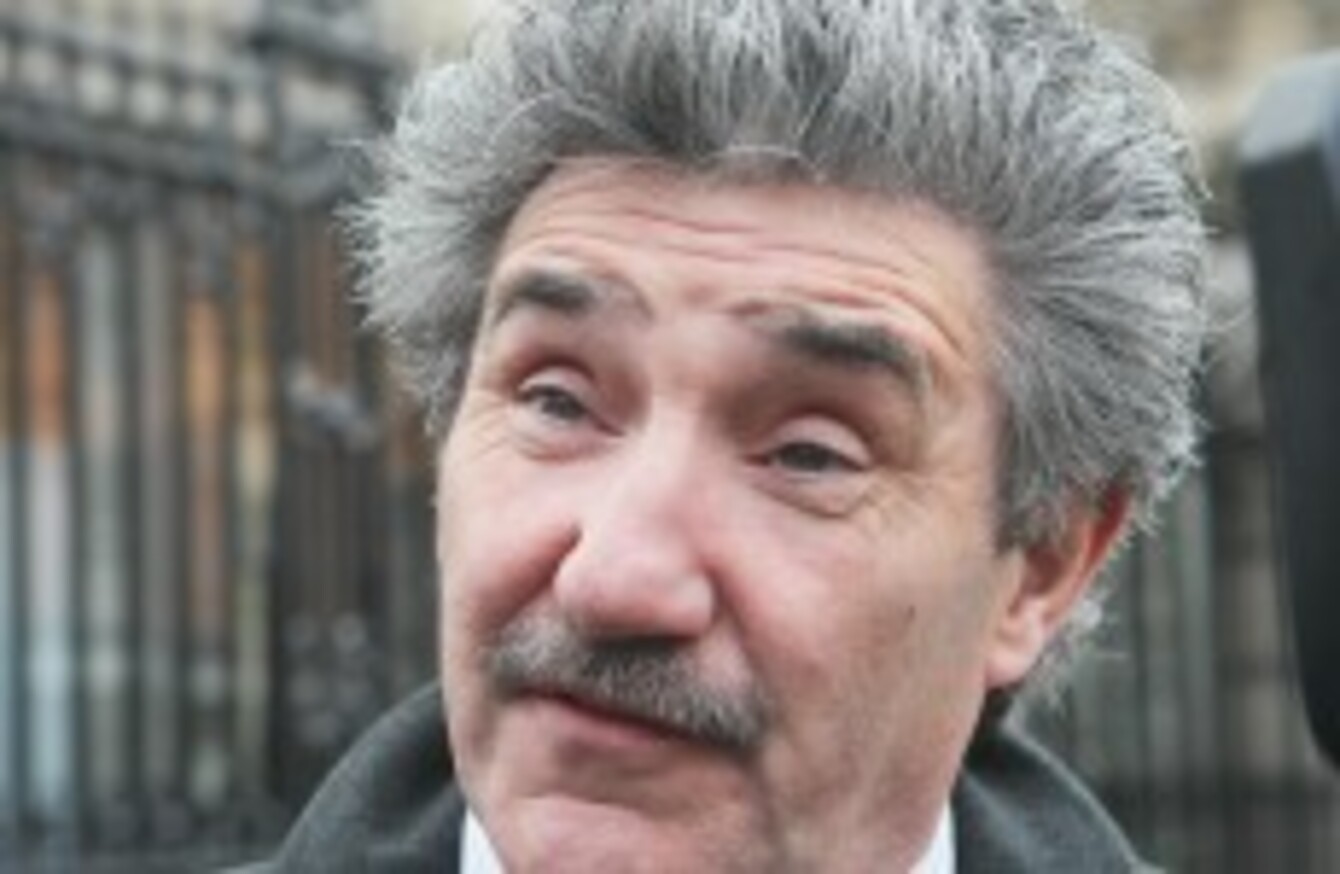 John Halligan
Image: Photocall Ireland
John Halligan
Image: Photocall Ireland
INDEPENDENT TDS APPEAR increasingly unlikely to back another non-party candidate for the presidential election later this year.
Following the high-profile exit of David Norris from the campaign at the beginning of the month independents Finian McGrath, Thomas Pringle and John Halligan, who had previously supported the independent senator's bid, were discussing possible new names to approach about entering the race.
However Halligan has told TheJournal.ie today that so far no candidate has emerged who he would be likely to offer support for.
"No candidate has come forward at this stage. I'll be speaking to Finian McGrath and Catherine Murphy tomorrow but so far no one candidate has come to mind.
"Right now there seems to be nobody," he added saying that he would support Labour's candidate Michael D Higgins as a "fall back if you like".
Writing in the Irish Times earlier this month, Harry Magee said that independents had identified three names to approach but Halligan said there was "no viable candidate at this point" today.
He added that getting a candidate of  the "right calibre and standard is a problem."
Last Sunday, fellow independent TD Maureen O'Sullivan told TheJournal.ie she was leaving the door open for another possible independent candidate if one entered the race.
But she believed  it was unlikely for another candidate to announce their intention to stand with just two months to go until polling.
McGrath also told this website that he had not yet decided who he would support and would not do so until early September. He is likely to make his intentions clear in the coming week.
Meanwhile, Halligan added that he would not throw his support behind either of the independents currently in the race, Seán Gallagher or Mary Davis.
He described Gallagher as "tainted by Fianna Fáil" whilst he said that Davis had made "no impact".