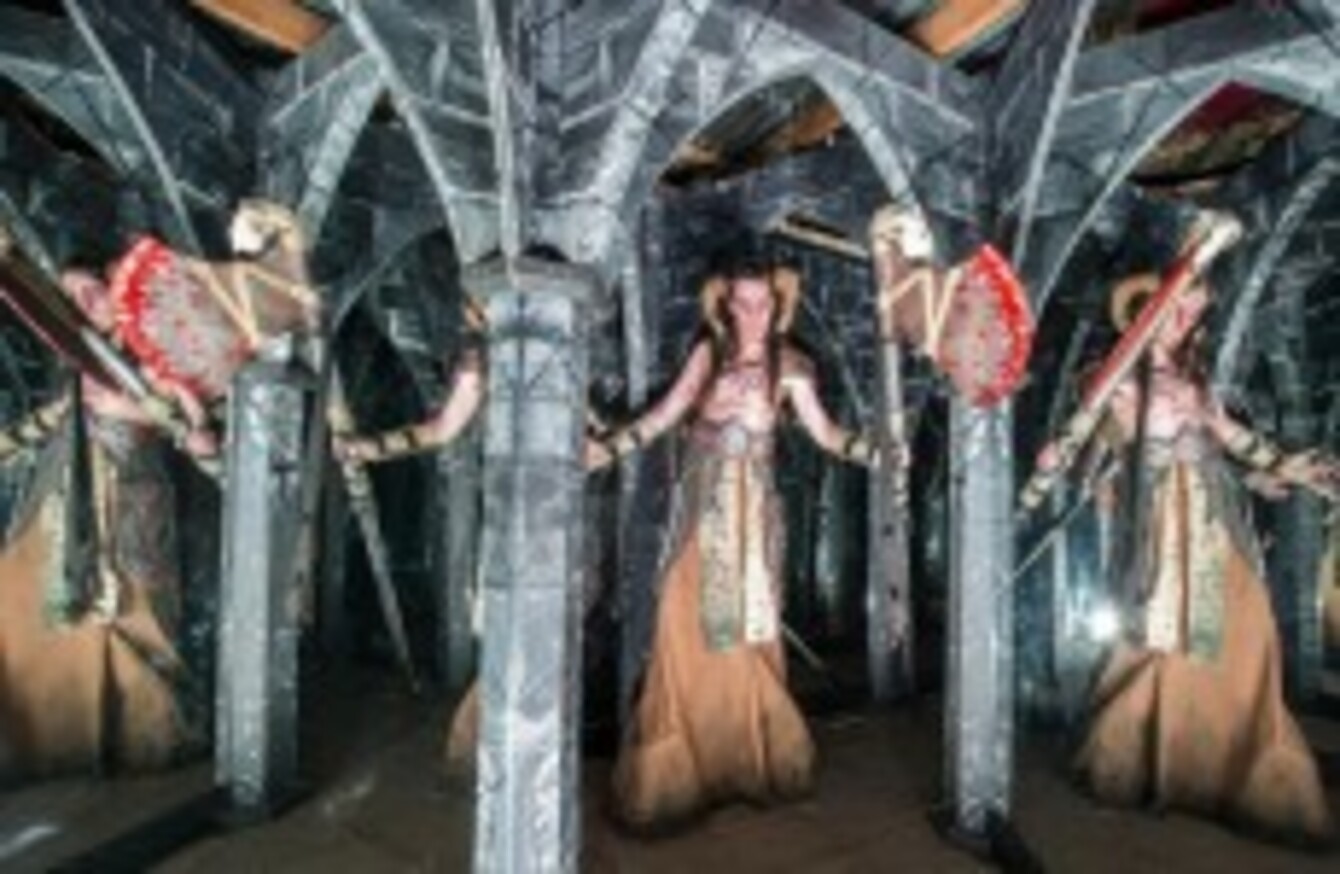 Promotional image advertising this year's Haunted Spooktacular in Kells, Co Meath
Image: Barry Cronin
Promotional image advertising this year's Haunted Spooktacular in Kells, Co Meath
Image: Barry Cronin
AN ANNUAL HALLOWEEN event in Meath has faced criticism for promoting an "asylum" attraction described as "filled with the crazy and kooky".
Organisers of Haunted Spooktacular in Kells said they did not intend to cause any offence by including the attraction in its programme of activities.
The event's website invites visitors to "journey into the asylum" and "survive the nightmare, filled with the dangerous and unique features from this abandoned hospital used to attack victims from every angle, testing your nerve, guts, and instincts".
Other interactive experiences include visits to an "abandoned school" said to be haunted by children killed in a massacre and a "redneck creek", in which visitors are "hunted by cannibalistic mountain men grossly disfigured through generations of in-breeding".
In a statement, the CEO of Mental Health Ireland, Orla Barry, said she hoped the "asylum" attraction was not intended to portray people with mental health difficulties in a negative way.
"Many vulnerable people suffered in Ireland's asylums in the not too distant past," she said.
At its height in the 1950s, 20,000 Irish people were incarcerated in asylums for all sorts of social issues as well as mental ill health. That is you and me and our families and neighbours.
Many people, still living, continue to suffer from the effects of the treatment they received. The dignity of our communities demands that we do not stigmatise people who are vulnerable and in need of our support.
A spokesperson for Haunted Spooktacular – which began last Friday and ends this Saturday – denied that the attraction was insensitive to people with mental health difficulties.
"While we're aware of the sensitivities surrounding mental heath issues in Ireland, the word asylum is not even used anymore when dealing with mental health issues. It's become synonymous with horror movies," the spokesperson said in a statement.
Do the people complaining have similar issues with the asylum in the Batman movies? Do they have issues with the movie Psycho being shown?
We would ask anyone who has a problem with this to visit us at Haunted Spooktacular and see for themselves that we are in no way making fun of mental health.