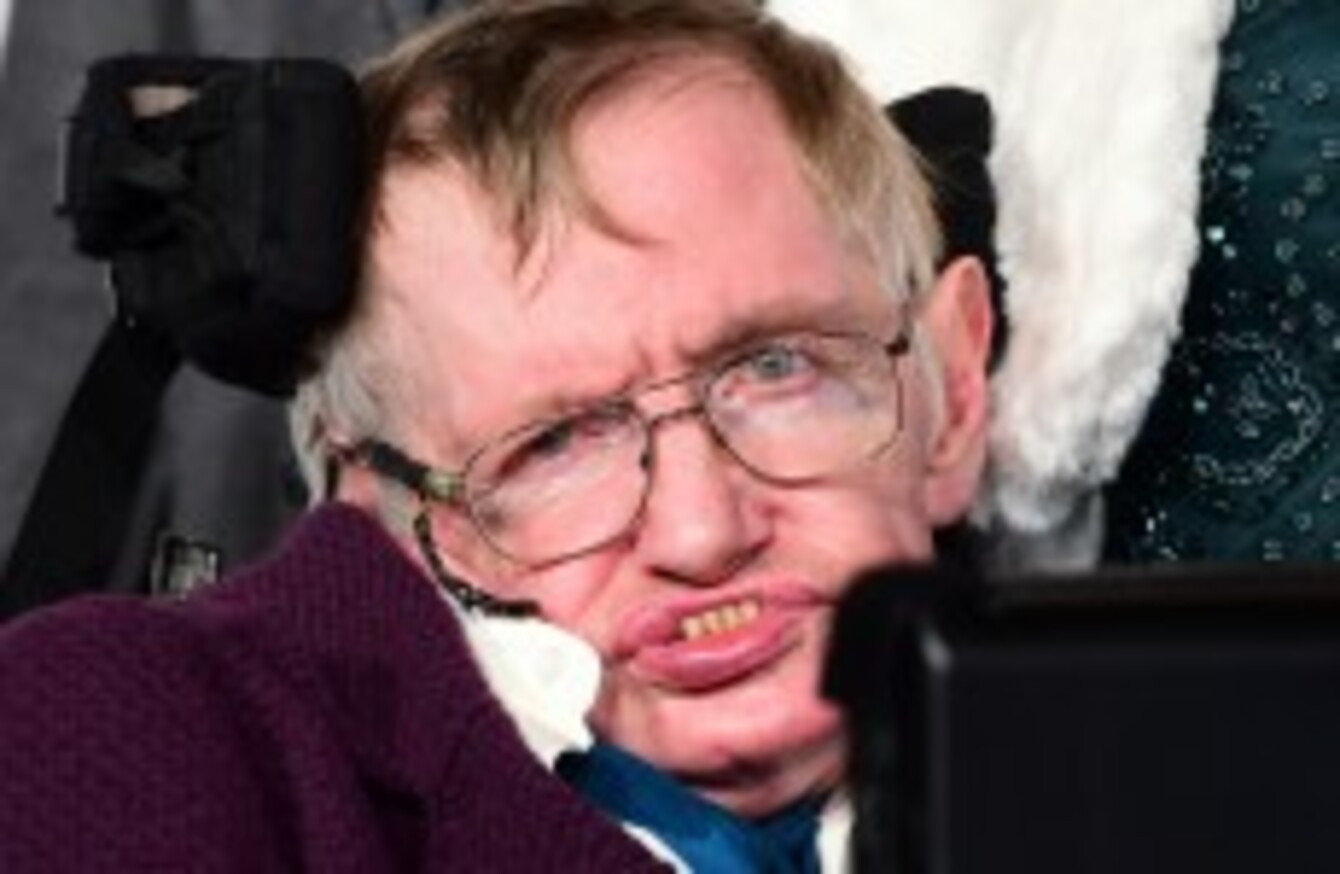 Image: Ian West
Image: Ian West
PHYSICIST STEPHEN HAWKING has said he would consider assisted suicide.
In an interview with Dara O'Briain to be broadcast by the BBC later this month, the world-renowned professor, who has motor neurone disease, told the Irish presenter:
"To keep someone alive against their wishes is the ultimate indignity.
"I would consider assisted suicide only if I were in great pain or felt I had nothing more to contribute but was just a burden to those around me."
He added, according to The Telegraph, "I am damned if I'm going to die before I have unravelled more of the universe".
O'Briain, who studied maths and theoretical physics at UCD, said Hawking had given "impressively honest answers, even to the most direct questions" in the interview, which will be shown as part of a new biographical programme on BBC 1 on 15 June.
It's not the first time Hawking has publicly supported assisted suicide.
He spoke out last year in support of Britain's 'Assisted Dying Bill' as it was being debated.
The physicist also admitted that he had once tried to end his life – after a 'tracheostomy' operation to fit a breathing tube.
"I briefly tried to commit suicide by not breathing," he told the BBC. 
"However, the reflex to breathe was too strong."