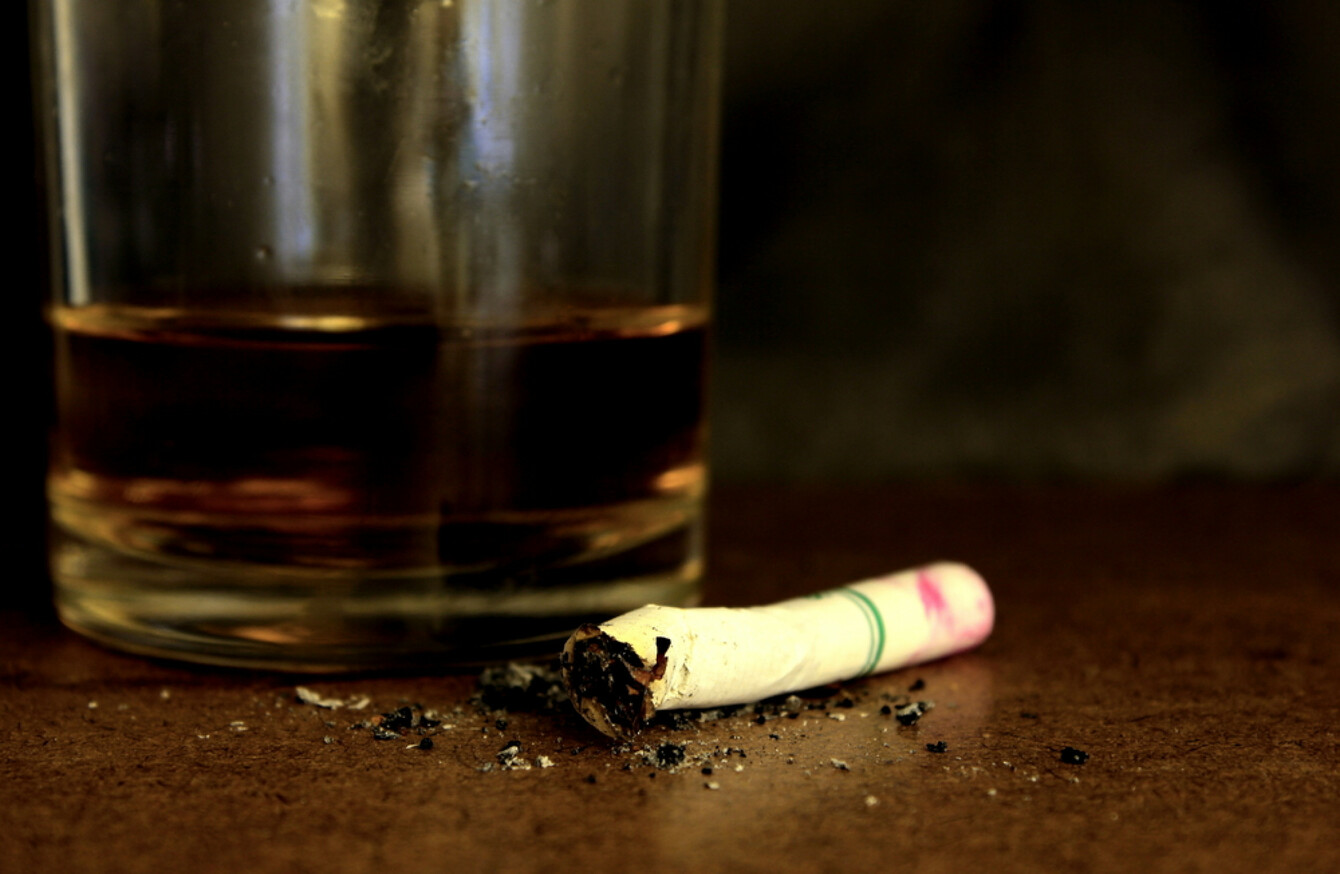 Image: Shutterstock/a_salinee
Image: Shutterstock/a_salinee
A NATIONAL HEALTH study for 2018 has found that there is a significant difference in the health of those in affluent areas when compared to those living in more disadvantaged areas.
For the first time this year's annual Healthy Ireland Survey, launched today by Minister of State for Health Promotion Catherine Byrne, focused on the health differences between those living in affluent and more disadvantaged areas.
It found that in deprived areas, 26% smoke, 43% binge drink, and 33% have long-standing illnesses compared those in more affluent areas where 16% smoke, 33% binge drink, and 24% have long-standing illnesses.
Byrne said of these findings that "we need to find better ways of reaching out to these people and helping them to live healthier lives".
Alcohol consumption figures for 2018 show that 37% of the population binge drink (which means consuming six or more standard units in one drinking occasion). 
It also found that smoking habits have dropped from 23% in 2015 to 20% in 2018, representing 80,000 fewer Irish smokers.
The survey of over 7,500 people aged 15 and over living in Ireland gives an up-to-date picture of the health of the nation and reports on many lifestyle behaviours, such as smoking, alcohol consumption, diet, oral health and health services.
On other areas of health, there were some interesting results.
The study found that 15% of young people under 24 drink sugar sweetened drinks daily; 34% of people consume at least one unhealthy food item daily; 86% of people drink water at least once a day.
Just 25% said that they received the flu vaccine during the previous winter, with 66% of over 65s receiving the vaccine. 
74% of people have visited a GP in the past year, according to the survey, while just 47% have visited a dentist in the past 12 months.
Kate O'Flaherty, Head of Health and Wellbeing at the Department of Health said that the data from this survey "will help us to better measure risk factor trends over time and the impact that policy implementation is having on supporting people to make healthier choices".