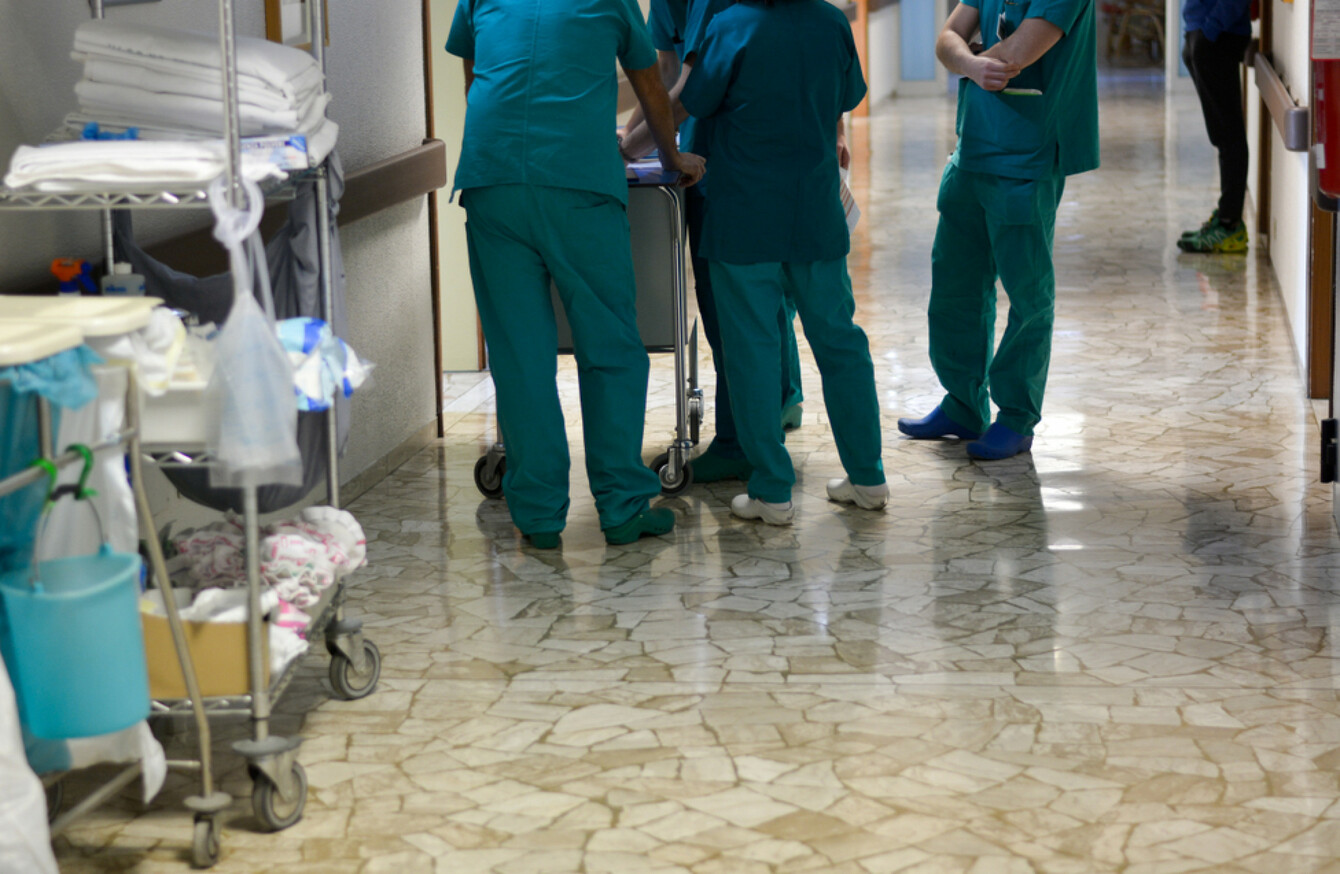 Image: Shutterstock/Corrado Baratta
Image: Shutterstock/Corrado Baratta
A HEALTHCARE WORKER who claimed that her employer failed to deal with grievances she had raised for over a year has been awarded €2,500 at the Workplace Relations Commission (WRC).
The woman first raised issues in August 2015, and said that she "feared for her life" because a patient from the psychiatric unit was to work in the kitchen, where they would have access to knives and other sharp utensils.
She submitted that there was a delay in dealing with her grievances and she was "penalised" for raising health and safety concerns.
Her employer responded that it took her allegations seriously but that complex cases can take longer to resolve but the WRC found it failed to address the nurse's concerns in a timely manner.
'Completely inappropriate'
The initial issue raised related to the patient from the psychiatric unit who was asked to work in the kitchen to help the worker – employed as a general operative – out.
The WRC adjudicator noted: "The complainant detailed that she feared for her life and felt this was completely inappropriate as knives and other sharp utensils were in the kitchen."
When she raised an issue around this, lengthy correspondence followed where a Mr A, the assistant director of nursing, asked her why she had not raised the problem with the senior nurse on duty if she felt her life was at risk.
The worker felt that this was insensitive question to ask, and she took exception to his assertion in a letter in October 2015 that the "factual circumstances do not support your assertion that your life was at risk".
Another issue arose when she found out in February 2016 that somebody in the unit had attempted to erase a request of hers for annual leave. She also submitted that a letter she sent regarding this had been discussed with colleagues in breach of confidentiality.
The worker would outline again in May 2016 her annoyance that her complaints were not being dealt with.  In August, she was certified unfit for work owing to work-related stress and talks got underway with a view to deploying her, but this never occurred.
She was also offered a place on a training course, but she felt unable to take this up due to the ongoing workplace issues.
When she formalised these problems into a grievance complaint in September 2016, it wasn't until December until she was told by the clinical nurse manager that "the issues raised in the grievance are not substantiated".
She sought to appeal the decision, but this appeal never took place.
'Penalised'
In response, the health service provider said it took exception to what it saw as the worker's "inappropriate perception of patients in the psychiatric unit".
The WRC noted: "It was outlined that it is appropriate, as part of the rehabilitation of patients, to allow them to perform duties such as had been tasked to the patient who was assisting the complainant in the kitchen."
The provider said that this kind of rehabilitation is provider for by mental health legislation.
In its judgement, the WRC rejected that the woman had been "penalised" or had her pay reduced because she had been out sick as a result of her complaints.
However, it was found that management hadn't adhered to the employer's own policies when it came to grievance procedures and failed to deal with them in a timely manner.
As well as ordering compensation of €2,500 to be given to the worker, the WRC adjudicator recommended that the employer should set out clearly "circumstances where it is appropriate to allow patients to work with employees as part of recreational activities and therapeutic services".
The offer of the training course should remain, providing the opportunity for her to upgrade to the position of a multi-task attendant or health care attendant upon completion of the course.
Furthermore, the employer was advised to explore accommodating the worker in a different location.
Comments are closed for legal reasons