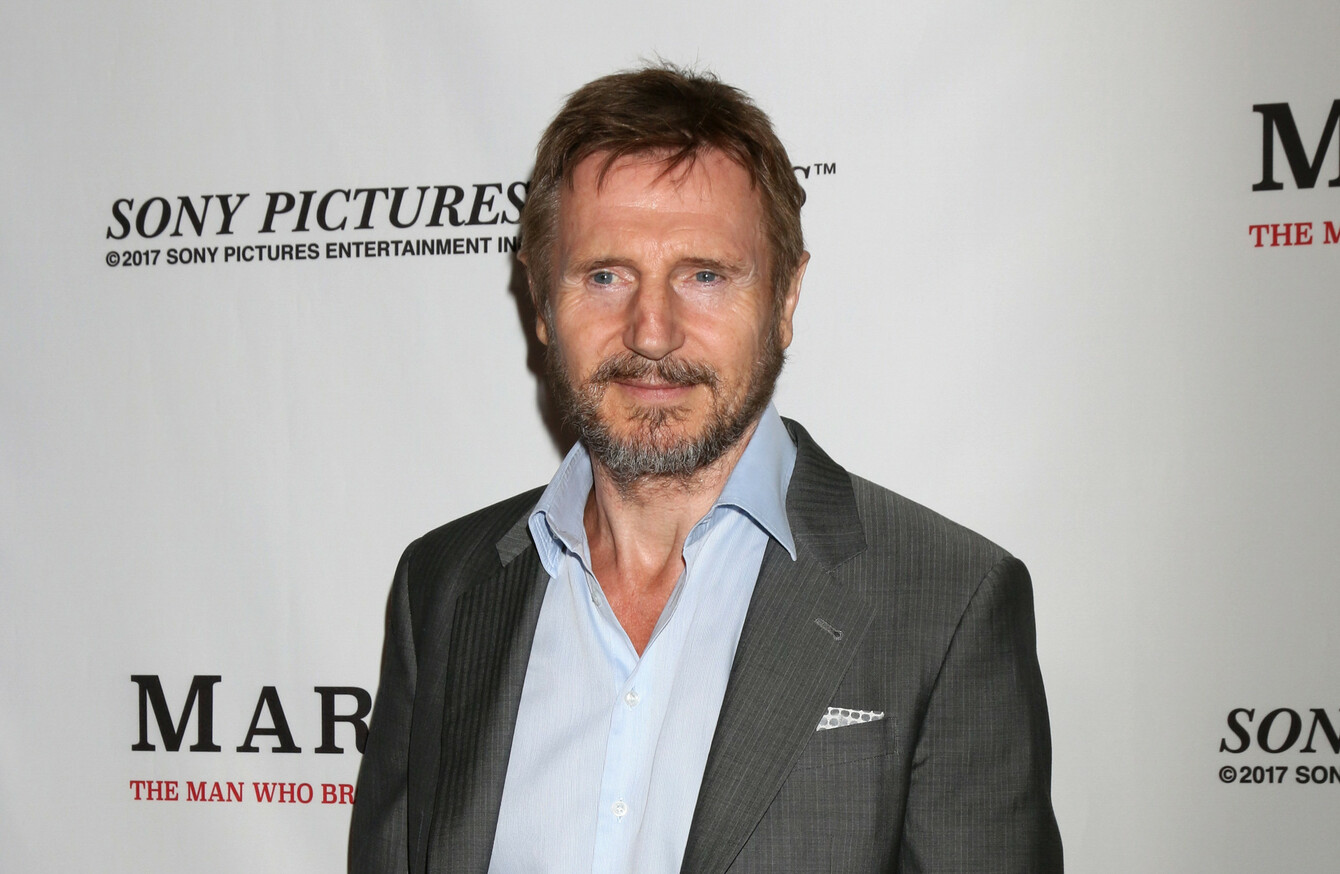 Image: Katrina Jordan/SIPA USA/PA Images
Image: Katrina Jordan/SIPA USA/PA Images
ACTOR LIAM NEESON is one of 10 people who have been chosen to receive the Presidential Distinguished Service Award for the Irish Abroad for 2017.
While the government stresses it is not an honours system, like the one used in the UK which grants yearly awards to recognise people in various fields, it is used as a means to "recognise the contribution of members of the Irish diaspora".
The criteria for selection are that the person must have "rendered distinguished service to the nation or its reputation abroad", "have actively and demonstrably contributed to Ireland or Irish communities abroad" and "have a track record of sustained support and engagement with Ireland".
Awards are granted in several categories, including arts, culture and sport, business and education, charitable works and Irish community support.
Commenting on Neeson's inclusion, the government said, as "an extremely gifted and internationally renowned actor", he has helped to raise Ireland's profile and awareness of Ireland and Irish artists around the world, especially in the US where he is based.
Other recipients included:
Bernard Canavan – Arts
Patricia Harty – Business and Education
Denis Mulcahy – Charitable works
Mary T Murphy – Charitable works
Hideki Mimura – Irish community support
Jacqueline O'Donovan – Irish community support
John de Chastelain – Peace, reconciliation and development
Marianne Elliot - Peace, reconciliation and development
William Campbell – Science, technology and innovation
The awards will be presented later this year by President Michael D Higgins.