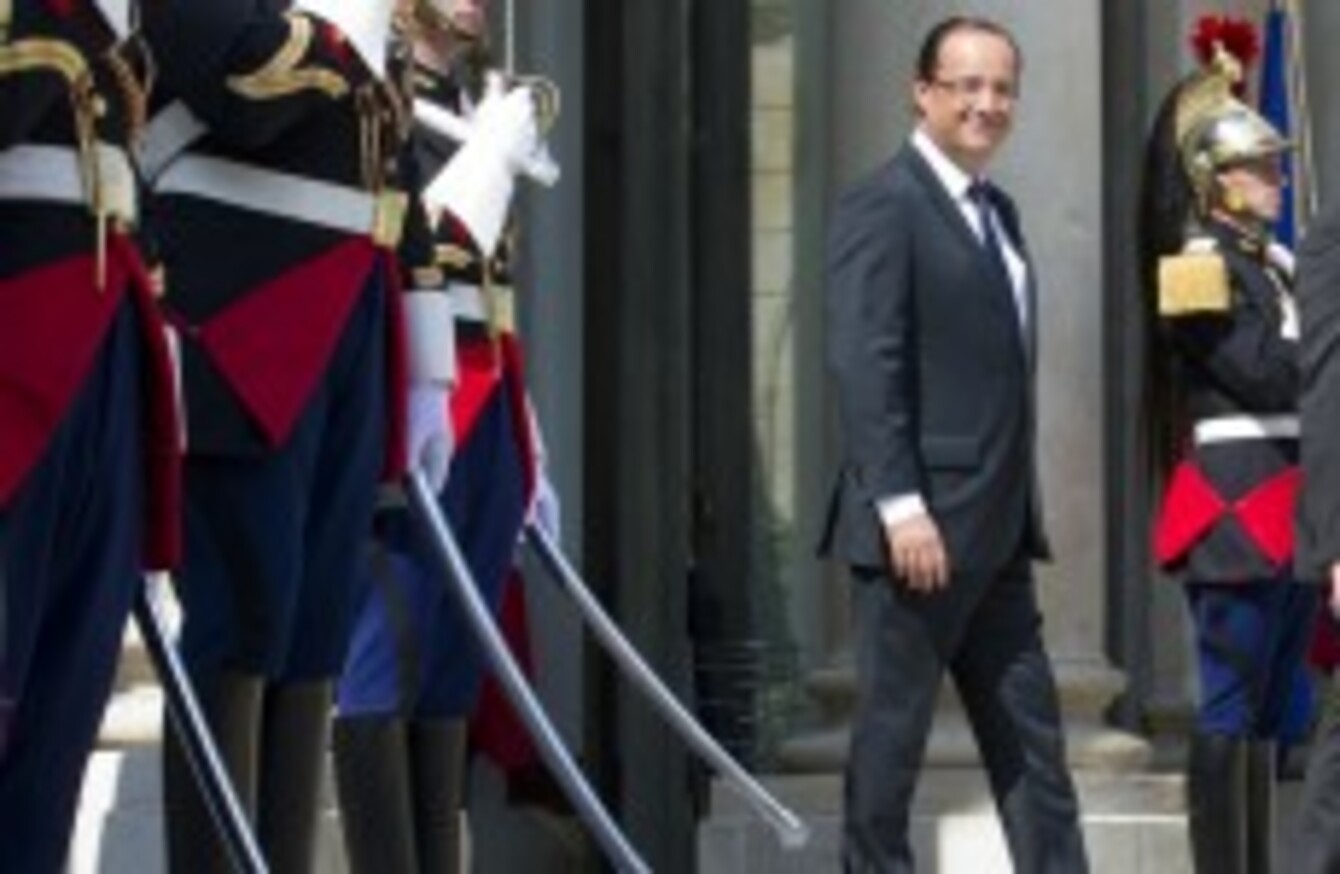 French President Francois Hollande at the Elysee Palace in Paris yesterday
Image: AP Photo Jacques Brinon
French President Francois Hollande at the Elysee Palace in Paris yesterday
Image: AP Photo Jacques Brinon
FRENCH PRESIDENT FRANCOIS Hollande has said that military intervention against Syria could still happen as international  outrage mounts against Friday's massacre in Houla.
Newly-elected Hollande said he will try to convince Russian leader Vladimir Putin to back UN sanctions against Syria, but said a UN-backed intervention could not be ruled out.
"It is not possible to allow Bashar Assaad's regime to massacre its own people," Hollande told France 2 television last night.
Hollande was responding to an open letter from the writer Bernard-Henri Levy in Le Monde yesterday which raised the question of military intervention. He stressed that intervention could be done provided it followed the international rule of law.
Hollande is due to meet Putin in Paris on Friday when he is expected to put pressure on Russia, which has been an ally of Syria.
Pressure has been mounting on Syria since Friday's massacre of 108 people, including 32 children under the age of ten, in Houla.
The United Nations yesterday said that most of the victims were executed at close range and had not been killed by artillery, as had been claimed by Syrian authorities.
Countries including the UK, Germany, the US, Italy and Australia all expelled Syrian diplomats in a coordinated move yesterday in protest at the killings.