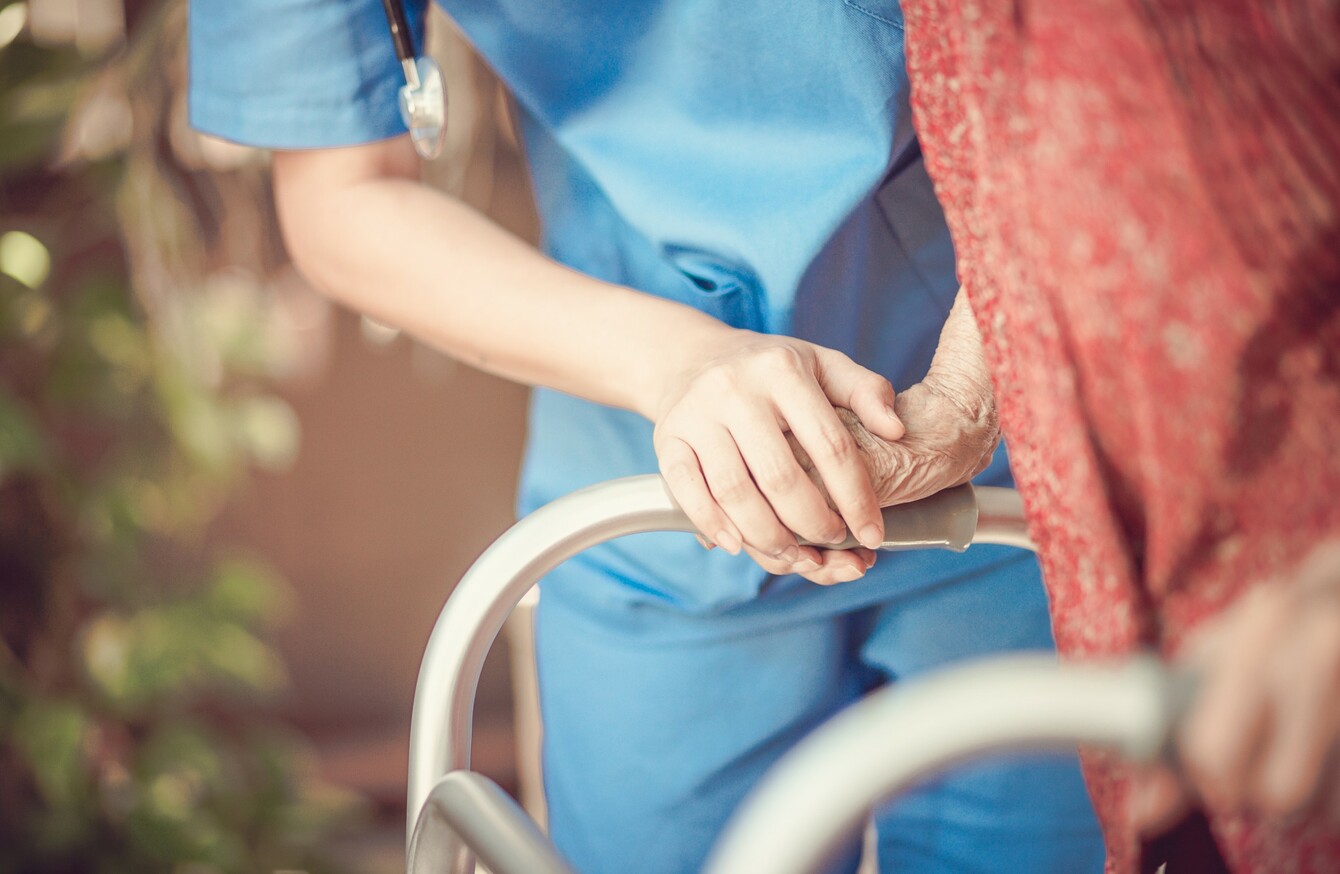 Image: Shutterstock/Chompoo Suriyo
Image: Shutterstock/Chompoo Suriyo
HUNDREDS OF HOME care providers are to be redeployed temporarily to nursing homes and residential care facilities to support staff there during the Covid-19 outbreak.
Home and Community Care Ireland (HCCI), the national body for home care providers, today confirmed it has agreed to the HSE's request to accommodate the voluntary redeployment of some home carers.
As part of measures agreed with the HSE, carers will be temporarily redeployed from caring for low dependency clients in their homes if these clients can be cared for by family members who are at home due to social isolation.
The redeployed carers will provide care for higher dependency clients in their own homes during the Covid-19 crisis as well as provide additional support to nursing homes where individual carers agree.
The HSE will work with home care clients to make the determination on which clients are willing to have home care temporarily suspended.
The HCCI said this agreement also includes a change in policy from the HSE which will mean carers will receive full payment for any hours in March they otherwise would have lost. Previously, carers were only paid for the first two days when a client self-isolated. The package will be reviewed again in April by the HSE and HCCI.
There are now 29 reported clusters of infection at nursing homes in Ireland, with a further nine at residential institutions. 
Commenting on the plan, Joseph Musgrave, CEO of HCCI said providers and their staff are on the frontline of this pandemic, caring for the most vulnerable in communities across the country".
"Our members support them to remain in the safety of their homes as they cocoon and self-isolate. However, we agree with the minister's belief that healthcare should not operate in siloes – the more collaborative we can be, the stronger we will be. We are ready and willing to do whatever is necessary to support those who need it most.
He said he wanted to reassure clients that carers will only be redeployed where this makes sense for clients and if they have family who can, temporarily, take over the carer's role.
"Once the Covid-19 crisis abates, and people go back to work, we understand from our conversations with the HSE that home care will be reinstated for these clients. We also recognise that redeployment is a decision for each individual carer to make but our members will work closely with interested carers if they wish to take on this temporary reassignment."
The HCCI said more than 3,000 of its clients are self-isolating and 11 have tested positive for Covid-19. More than 200 clients are self-isolating as they are suspected to have Covid-19 or are awaiting a test. There are also 416 carers self-isolating who are suspected to have the virus or are awaiting a test. This is an increase of 6% on last week.