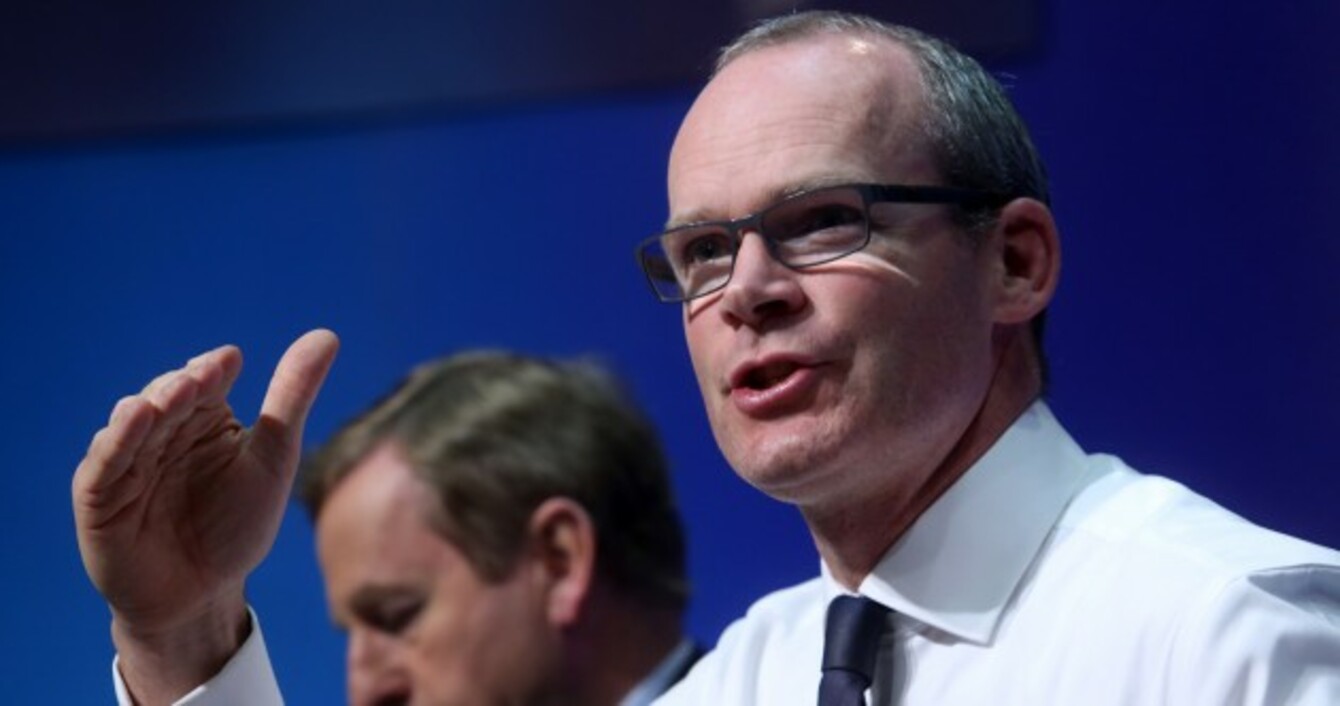 Image: Sam Boal
Image: Sam Boal
MORE THAN 200 extra emergency beds are to be made available for people living on the streets before Christmas, the government announced today.
Housing Minister Simon Coveney promised the accommodation increase just days after figures showed there is a record number of rough sleepers in Dublin.
In total, Coveney said between 210 and 230 additional beds will be available from November through to December.
"I anticipate we may need them," he said.
He said he wanted to ensure no one was left sleeping on the streets this winter.
In July, the minister launched the Rebuilding Ireland housing action plan, which contained commitments such as ending the use of hotels for emergency accomodation.
"Our first priority is to move homeless families out of inappropriate hotel and B&B arrangements. In order to do this we need alternative accommodation as quickly as possible," said Taoiseach Enda Kenny today.
Action plan 
Coveney denied that there was nothing new in his plan, stating that now they have results to show, while July's plan was very much about policy.
The minister said another launch will be held in the coming weeks on another pillar of the plan – social housing. He said it is vital the public knows that targets are being met and houses are being delivered.
"I think if we don't do that this plan will remain aspirational and won't have credibility."
He said since July, 737 properties have been referred to the Housing Agency for potential acquisition. To date, the agency has made bids in respect to 96 of these properties and 49 have been accepted.
At least 1,500 rapid housing units for homeless families will be in place or under construction by the end of 2018.
According to the Cork deputy, 320 homes will be under construction or completed by the end of this year. Building will begin next month at sites in Ballyfermot, Drimnagh, Belcamp and Finglas, he added.
Father Peter McVerry of the homeless charity, the Peter McVerry Trust, said he would "reserve his applause" for now. He asked the minister why rapid build homes were taking so long? Coveney said delays were caused as sites had to be found and planning permission had to be approved.
Coveney said there were also some hold ups in relation to communities objecting to rapid home builds in their area, giving Ballymun as an example.
The minister said he expected there would be more objections with future sites, but he said the government would "power through".
Other promises outlined today included:
The expansion of the HAP Homeless Tenancies to deliver 550 homes in 2016 and 1,200 next year.
The purchase of 1,600 vacant homes by the Housing Agency to provide permanent homes for homeless families. (The body has acquired 171 so far with another 730 at offer stage. A bid has been accepted in 49 of these cases.)
An increase in the number of social housing units available with 47,000 homes the target for 2021.
Coveney claimed today that housing authorities have helped a record number – more than 1,350 people – exit homelessness so far in 2016. He described the figure as being "testament to the good work being done".
Government action
Minister Coveney was joined by his Cabinet colleagues to announce a three-tiered approach to the homelessness crisis.
Health Minister Simon Harris, Minister for Mental Health Helen McEntee and Children's Minister Katherine Zappone also had separate announcements to make today.
Harris today pledged an additional €2 million to support services for homeless people.
This figure is set to treble to over €6 million next year. The health minister also said additional funding will now be provided for additional supports for pregnant homeless women.
Zappone also announced that in order to prevent children who leave state care ending up homeless, her department will be overseeing that every child gets a dedicated social worker.
Extra responsibilities for this have been given to the the Child and Family Agency, Tusla.
Free travel 
Free travel cards are to be provided to families and children who are living in emergency accomodation from mid-October, said Minister Zappone.
She said the cards will be valid for 24 hours and will enable families to go on "day trips".
When asked if she thought some homeless families might find the measure "insulting", Zappone said this is a response needed to allow children live normally and make the whole experience of living in emergency accomodation less difficult.
Planning permission laws 
Coveney previously announced that new legislation is to be introduced in the coming days that will see the planning process speeded up.
He said decisions have to be made faster in order to get construction up and running. A pre-planning phase is to be introduced which should ensure planning applications made by developers are of a higher standards, said the minister.
The pre-planning stage is to take between 8-10 weeks, and a decision by An Bord Pleanala is to be made within 16 weeks. Extra resources will be given to the the board, he said.
"There will be higher quality applications by developers – otherwise it [the planning application] will be thrown out," Coveney told a housing conference in Cork recently.
Broken promises 
In 2011, Taoiseach Enda Kenny pledged to end homelessness by 2016. Today, he denied that he had utterly failed in carrying through on his promise to the Irish people.
"I accept that we haven't ended homelessness by any means," said Kenny.
He defended the homeless plan stating that it is "unprecedented in scale" in terms of financial supports. Kenny said it cannot be implemented without a "comprehensive response" from all departments and officials.