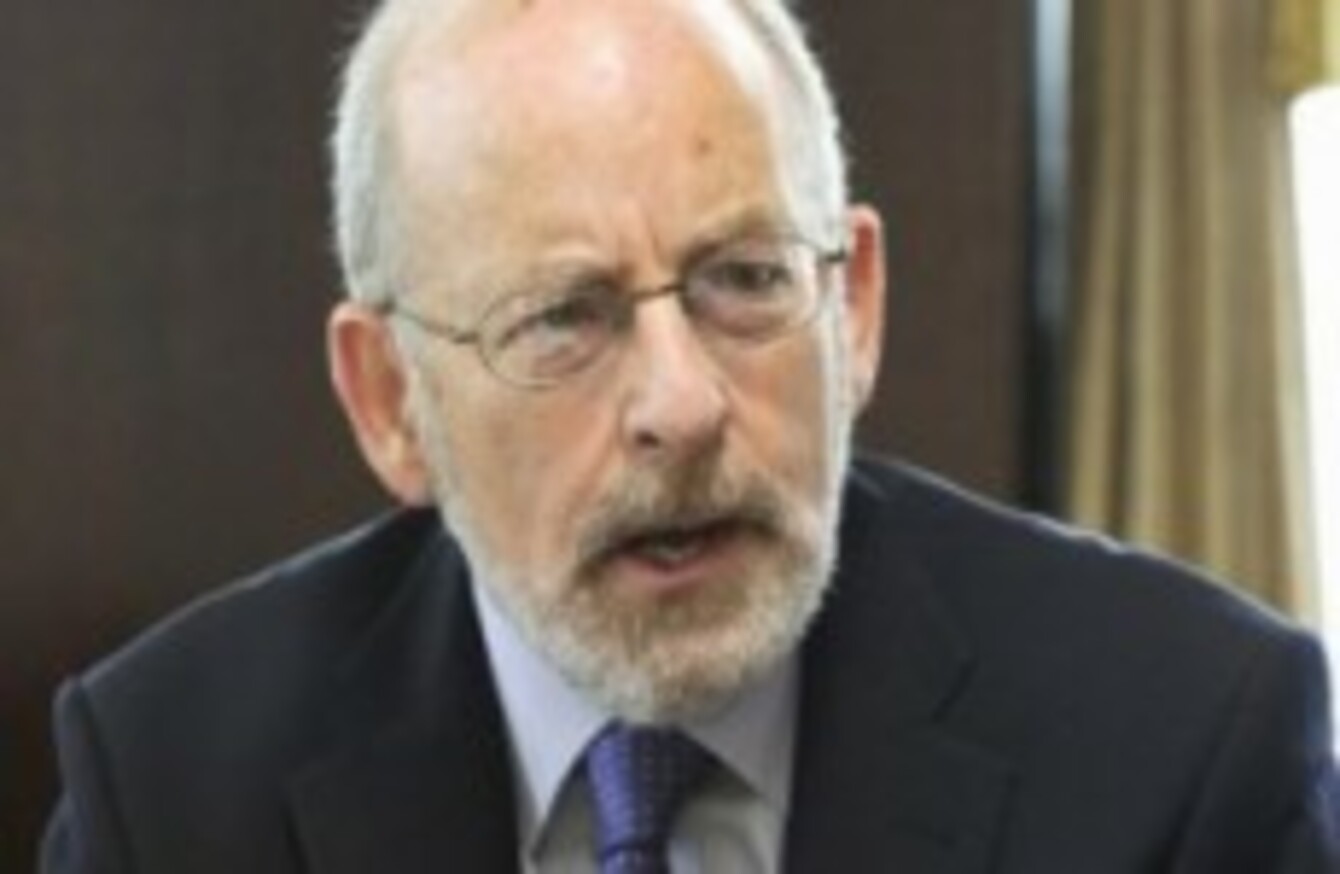 IF THE INTERNATIONAL MONETARY FUND (IMF) was forced to intervene in the Irish economy and provide a funding bailout, it would change practically nothing about the government's financial policies.
That is the appraisal of Central Bank governor Patrick Honohan, who told the Oireachtas's joint committee on economic regulatory affairs that Ireland's approach to minimising its budget deficit and stabilising its banking system was "exactly right".
"An IMF package would look the same," Honohan said, according to the Irish Times. "I would argue that the IMF's view on the policies that have been proposed by government… [the IMF] would sign up to those."
Honohan admitted, however, that the government's plan of action had yet to convince the world's investors, with the price of government 10-year bonds hitting yet another record today, breaching both the 8% and 8.5% ceilings to close at over 8.63%.
"The scale on which capital has been replenished is very large, though the favourable impact on investor confidence has not yet been as strong as might be hoped for," he said, the Irish Independent reports.
"Much of the reason for the slow return in confidence lies in the parallel weakness of the fiscal situation."
Nonetheless, Honohan said there was "no reason" why the price of government borrowing couldn't return to the levels shown in April, when they opened the month at a comparatively astonishing 4.4%.
Investors would likely become more and more confident in the Irish fiscal stability when the government announced details of its four-year budgetary strategy, he said, but that the IMF was "always there" as a back-up in case Ireland needed it.
Honohan also said the total losses of all Irish lenders – including those owned by overseas bodies, such as Ulster Bank – would reach about €85bn, but the entry of foreign owners into the Irish marketplace could help to transfer some of these losses to entities in stronger positions.