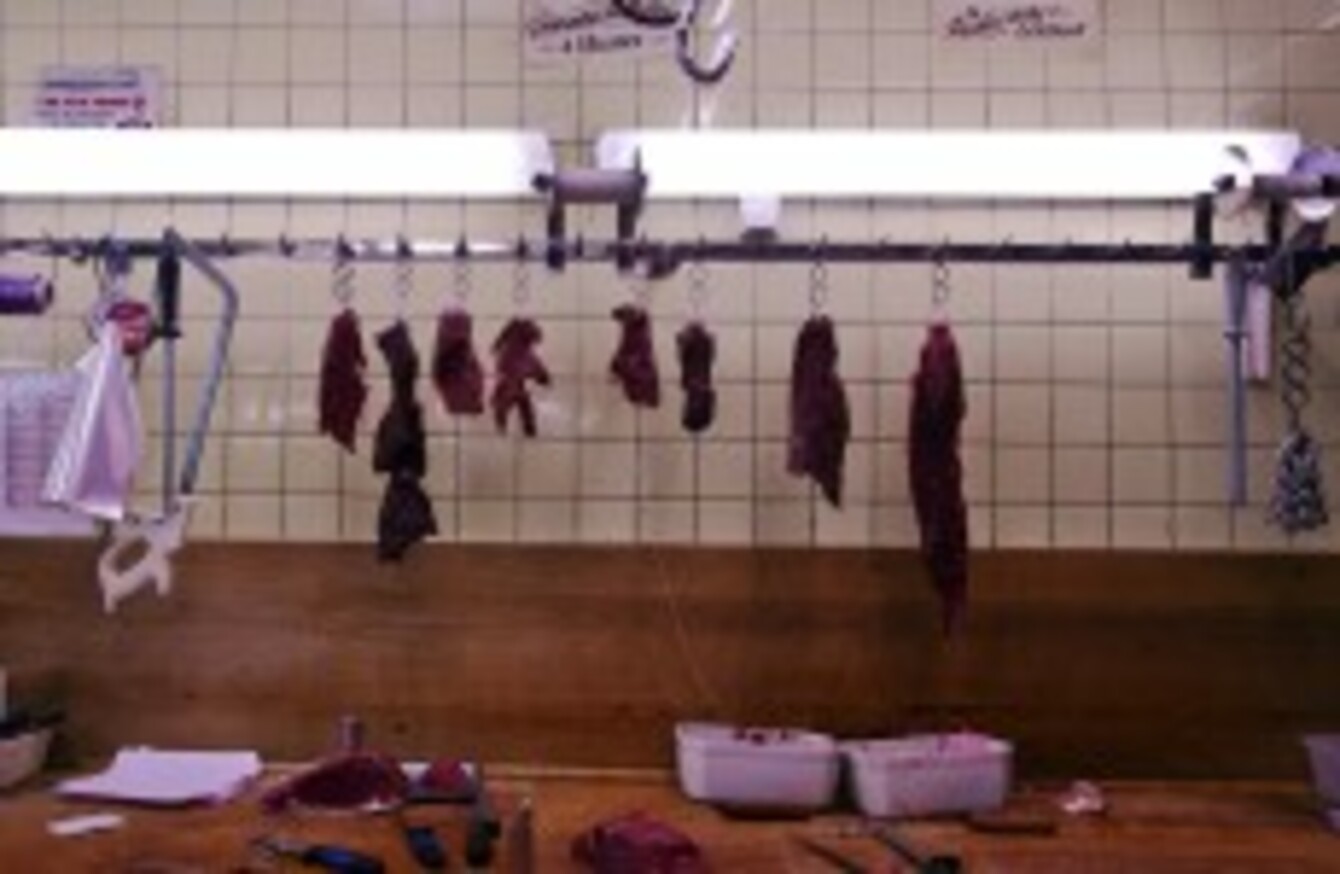 Image: AP/Press Association Images
Image: AP/Press Association Images
IRELAND SAW OVER 2,000 horses slaughtered for human consumption between January and end-March this year.
Minister Simon Coveney confirmed that 2,055 horses were killed in accordance with EU and national rules.
To be eligible for human consumption, horses have to have a passport compliant with current veterinary requirements.
Last year, a total of 10,711 horses were slaughtered.
Coveney was answering a Dáil question put to him by TD Brendan Smith who raised concerns that farmers were facing problems due to poor market returns. He suggested proposals to help farmers who want to dispose of horses and asked the Minister if he would introduce a scheme for the depopulation of horses.
The Fine Gael Minister said his department has already put a process in place for dealing with horses that cannot be slaughtered for human consumption, as well as those creatures who are at risk.
He said at-risk horses can be disposed of by way of licensed knackeries and that his department can provide emergency funding to assist horse owners who cannot afford to pay for humane disposals.
There is also a helpline (1850 211 990) for farmers who are facing a critical horse welfare issue.
Coveney claimed that the work by local authorities has reduced the number of abandoned horses "particularly in urban areas".
"My Department continues to remind horse owners of the importance of compliance with equine identification and equine premises registration requirements," he said.
"Furthermore it is the responsibility of horse owners to ensure the welfare of horses in their ownership and/or their care and to dispose of them appropriately.
In this context, horse owners are reminded of the advice of the Farm Animal Welfare Advisory Council that, where an owner can no longer adequately provide for their horse or where the horse can no longer fulfil the purpose for which is was bred, he or she should dispose of the animal.
Coveney has repeatedly rejected proposed horse culls, claiming there is no major welfare problem. But an Irish farmers' group has said there are currently 18,000 'useless' horses in the country.
According to the UFA, the small breeders' section of the industry "is in total melt down", with an estimated 25,000 horses "with no future, no monetary value, no market and whose owners cannot afford to keep them". Earlier this year, it said:
Horses in worst case scenarios are been dumped out on waste ground cutaway bogs and waste ground, country wide, left to starve or freeze often in an emaciated miserable state. Animal welfare organisations and facilities are at breaking point.
Last week, Kilkenny County Council told TheJournal.ie that the number of horses being impounded across the country has increased – and with that, the number of euthanisations has risen.
"Impounding of horses has done nothing to resolve the national problem of too many unwanted horses in the country. A solution is required that includes curtailment of indiscriminate breeding of horses. There are not enough places to re-home them all," is said in a statement following the death of four foaling mares.