Image: Shutterstock/Rocketclips, Inc.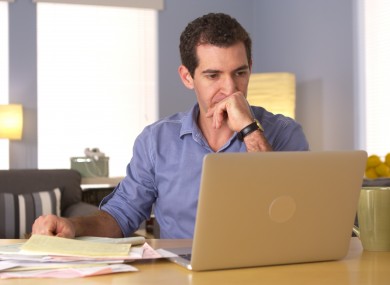 Image: Shutterstock/Rocketclips, Inc.
THE COST OF running the typical Irish home has risen to €16,611.14, according to a report released today.
The study by AA Ireland found that 45% of the national average wage is now being spent on mortgage repayments as well as standard repair works.
The firm said it looks at the total cost of owning and running a home, taking into account mortgage payments and property tax.
The report found that those who took out a 90 percent mortgage this year are likely to pay €9,847.48 per year, which is a rise of 4.5% on 2015.
Among the costs which remained the same as last year were television licence costs at €160, water charges at €260 and property tax at €405.
TV and broadband
Other costs included in the study were home insurance calculated at €538, telephone and broadband bills at €515, household appliances at €538, cleaning products at €300 and refuse collection at €315.
The increase in the cost of running a home comes following a rise in the national average price of a second hand home in Ireland. Values increased from €205,000 to €215,000.
The AA's director of consumer affairs Conor Faughnan, said: "The rise in property prices is the biggest change to the AA figures this year but the consumer did make some gains on energy and heating costs.
Prices rose for items like home insurance, broadband and bin charges.
#Open journalism No news is bad news Support The Journal

Your contributions will help us continue to deliver the stories that are important to you

Support us now
Negative equity
While the company has based its report on new buyer calculations, they also gave figures for how much it costs someone who is now in negative equity.
This is where the value of your house has decreased below the amount you took out for your mortgage.
According to the AA, that group currently pays €5,330.47 more on their mortgage repayments than their counterparts who purchased their homes in the third quarter of this year.
Faughnan added: "Those who bought property at its 2007 peak paid about a third more than the current value and that large group of citizens are still carrying a huge burden.
It is not just that they can find it difficult to move on because of the equity issue; their monthly payments are so high that they would need an extra €10,000 per annum in salary just to be in the same situation as someone who bought their house this year.