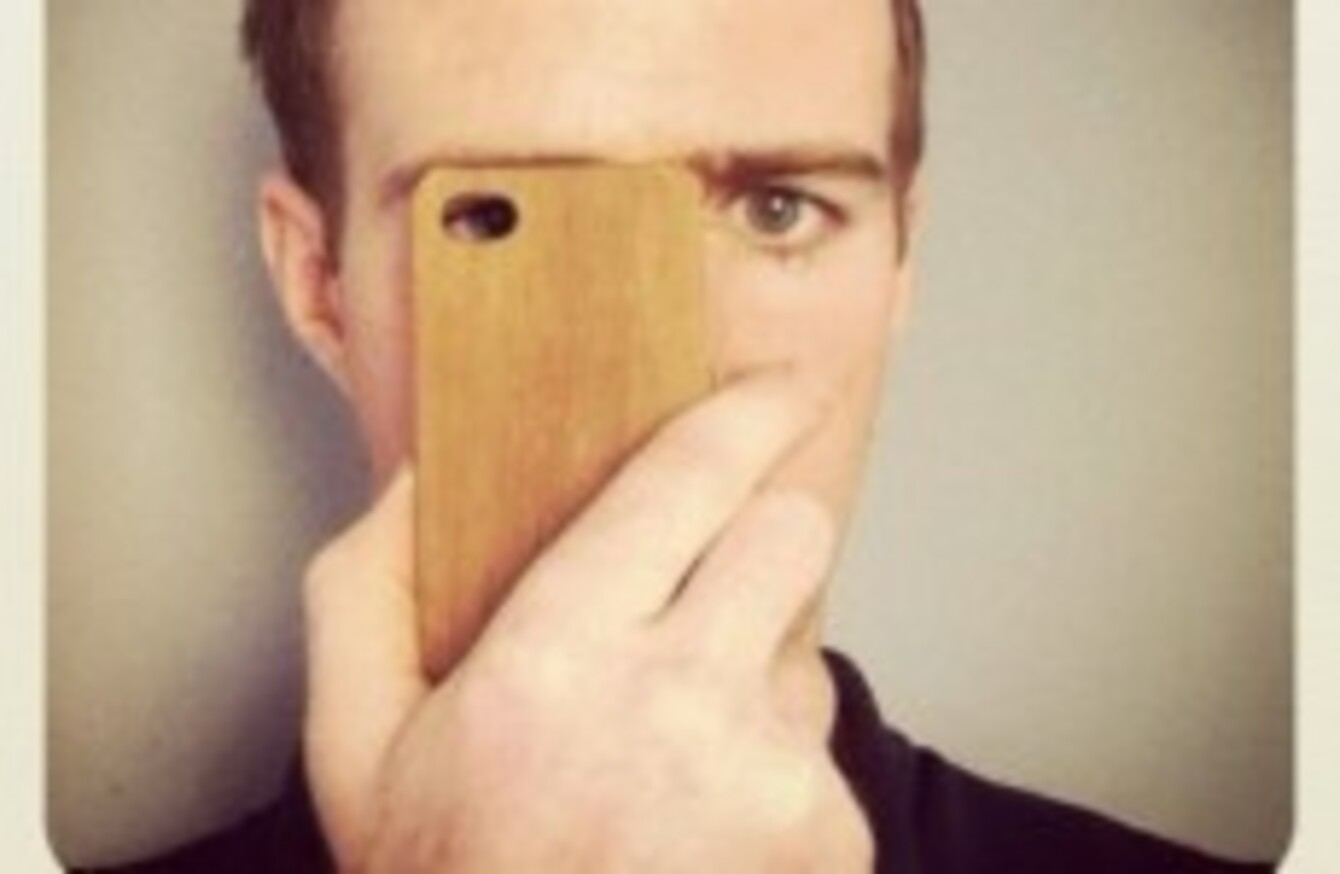 Dónal Moloney with one of his CarveCases.
Image: Dónal Moloney
Dónal Moloney with one of his CarveCases.
Image: Dónal Moloney
A CARPENTER FROM county Kildare has come up with a novel idea to merge his two superficial loves…wood and his iPhone.
Dónal Moloney has teamed up with Apple to set up a new business making and selling wooden iPhone cases…well, kind of. In fact, Apple – notoriously secretive about its technologies – isn't protective over the information needed to create accessories for its products so third party developers can be as innovative as they wish.
A quick navigation around the company's website will bring developers to a page which holds technical specifications and design considerations for its products.
An agreement can be downloaded and sent to Apple which will allow for the use of icons to indicate compatibility with its various products.
As a third-party developer, Moloney has gone through those processes and has already created a finished product – his CarveCases.
"It's good news for them if people are making products specifically for their brand," the trained carpenter/joiner explained to TheJournal.ie.
He said he chose wood because "to him it seems crazy to shell out €500 on a beautifully designed piece of technology and then wrap it in some cheap plastic or rubber".
Here, he explains exactly how he makes his products:
How to...make an iPhone case

How to...make an iPhone case

How to...make an iPhone case

How to...make an iPhone case

How to...make an iPhone case

How to...make an iPhone case

How to...make an iPhone case

How to...make an iPhone case
A hurler with roots in county Clare, Moloney says wood is always his first material of choice, although he doesn't know if it's connected.
I love the texture, the grain…just working with it.
He said one of the aims of his new enterprise is to "change the way [we] think about the consumer products we use every day".
Initially, the 29-year-old Celbridge man had planned to make a cover just for himself "because he likes making cool stuff that works" but on tweeting a picture of it, he got a great reaction from friends and followers.
Although now completely dedicated to this new project, Moloney is no stranger to the hard work needed in setting up a small enterprise.
After a previous attempt at turning a niche carpentry business into a success, he says he has learned from his mistakes.
With a keener marketing approach, he has already built and launched a sophisticated-looking website after learning code and script through an online course.
Last time around, he had funding rejected but this time he said he is ready to do it for himself. From previous experience, he also knows not to promise the world in case he can't deliver it.
Despite the setbacks, setting up a business in Ireland during the current economic crisis is not all "dreary" or "doom and gloom", he told TheJournal.ie.
There is a "good bit of positivity" out there in the small-and-medium enterprise community. He said just seeing the feedback from his website launch during the past seven days was proof of that.
"Using the hashtags #smecommunity and #irishbusiness, you can connect with other small business owners and see the positivity. It's not easy but then nothing that's worth doing it," he says.
The dreaded question for developers: so what happens when the iPhone 5/6/7 are launched?
Moloney is confident that he could have a new case for the next evolution of the iPhone ready within two weeks of it being revealed.
"The first few weeks is pivotal because even two millimetres would make the design completely different. Although it is a pity that Apple announce nothing in advance," he admitted.
However, he may be at an advantage because of the handmade nature of his product. There have been incidents of companies gambling with iPhone specifications and losing thousands of dollars on pre-made plastic moulds that cannot be modified.
Moloney's iPhone 4 and 4s covers are made out of solid teak and weigh just 16 grams.